(StatePoint) The weather is warming up which means you're probably chipping away at your cleaning to-do list.
(StatePoint) Container gardens are a viable and popular cultivation option, especially for those who have limited sun-exposed spaces or are lo…
(StatePoint) Thanks to an unusually warm, wet winter, experts predict that Americans will face an extra buggy summer.
(BPT) - With extra time at home right now, millions of Americans are taking the opportunity to address housekeeping tasks they haven't gotten …
(BPT) - While you're at home helping to keep everyone safe, why not get creative and hone your at-home mixology skills? It's easy to find — or…
(BPT) - Social distancing has transformed life in countless ways, especially for families that are now tasked with working remotely and homesc…
(NewsUSA) - Our collective will and intellects are being called upon to manage COVID-19, save lives, and restore our economy.
(BPT) - Wild swings in the U.S. stock market marked the past weeks as the nation reeled from the effects of the global COVID-19 pandemic, oil …
(StatePoint) As families try to establish a new normal, balancing screen time for kids has become not only especially challenging, but more im…
(Family Features) For many American workers, how they do their jobs dramatically changed with the spread of COVID-19. Some have shifted to wor…
(Family Features) There's plenty of advice on ways to reduce your environmental footprint, but you might be left wondering about the environme…
(Family Features) As people from coast to coast hunker down at home, some with children, taking a mental break from a new and unfamiliar lifes…
(Family Features) Employers have both an opportunity and a responsibility to care for their employees' financial wellbeing. Employers that hel…
(Family Features) Adding a four-legged friend to the family is no small decision, and it's easy to get distracted by sweet eyes pleading to be…
4 things to know for National Car Care Month
(Family Features) Ask any parent what he or she remembers most about a child's first year and you're likely to hear quite a bit about sleep sc…
(Family Features) Despite the comfort and convenience it affords, modern society is contributing to a vanishing relationship with the natural …
(Family Features) Ask any parent what he or she remembers most about a child's first year and you're likely to hear quite a bit about sleep sc…
(Family Features) Despite the comfort and convenience it affords, modern society is contributing to a vanishing relationship with the natural …
(Family Features) With a lot of parents facing the challenge of keeping housebound kids happy and healthy, this is the perfect time to teach k…
(Culinary.net) Appetizer-sized portions and small bites of all sorts are ideal for breakfast spreads, and these Pastry Brunch Cups are perfect…
(Family Features) Some of life's most cherished moments are shared with loved ones around the table. As temperatures climb, cheerful sunshine …
(Family Features) Letting kids get hands-on in the kitchen is an easy way to keep them busy while teaching important life skills. Planning for…
(Family Features) Many spring celebrations call for fabulous food, specifically dishes fit for brunch, even if your "crowd" is simply your nea…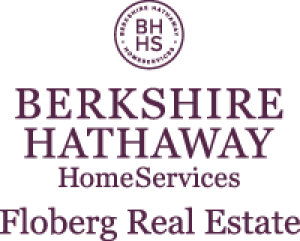 Susan B. Lovely - Berkshire Hathaway Home Services Floberg Real Estate
(Family Features) Freshen up family dinners by adding new ingredients like pecans, with natural richness and subtle sweetness coupled with irr…
(Family Features) As people become more active during the warmer months, keeping home safety top of mind can sometimes go by the wayside. Howe…
Start with upgrades to your home's design features
(Family Features) You can get your home reorganized and looking great with just a little bit of TLC and some helpful storage solutions. From t…
(Family Features) Between spring cleaning and spending additional time outdoors (or both), the spring season can bring a lot of changes to you…
(Family Features) Maintaining a healthy home is a goal most Americans share, but not all are confident they're doing the best job they can to …
(Family Features) Spring cleaning often lands in a perfect spot on the calendar to serve as an annual reminder of your regular home maintenanc…