I decided some time ago that I would begin voting for people, rather than simply looking to the R or D following a candidate's name on the bal…
In the spirit of celebrating our essential workers during this COVID-19 crisis, I wanted to personally recognize the hard work, personal sacri…
In an important position like attorney general, it's not a place to put a rookie who needs to be trained. That's why I'm supporting Republican…
Recently, it has been reported that Scott Tuxbury, running for state auditor, has violated campaign finance laws, hiding over $70,000 in campa…
As practicing lawyers in this community for nearly 40 years, we are proud to support Raph Graybill for attorney general. He's the advocate our…
Tim Fox is by far the best qualified candidate for Montana governor. He is a Montana native. He has served Montana since 1990. He has a law de…
The office of attorney general is not like other political offices. It's about advocacy, about putting the force of the law behind our rights …
There's a reason Billings Public Schools are struggling to find a workaround to a COVID-related technicality and get a school levy election sc…
Seniors from Billings Senior, Billings Skyview, Billings West and Billings Central Catholic high schools all managed to hold non-virtual gradu…
According to the Montana Secretary of State's office on Friday, about 32 percent of Montana voters have returned ballots so far this election.
As Montana heads into Phase Two of COVID recovery, MontanaFair is still on schedule.
Can Congress address the mess Montana ranchers find themselves in?
Now's a great time to visit Montana, if you already live here.
The office of attorney general is not like other political offices. It's about advocacy, about putting the force of the law behind our rights …
For the last two months, Montana's community banks have been at the forefront of helping Montana's small businesses access federal payroll ass…
The United States should not have to rely on Chinese minerals, rare earths, and metals when America itself has an abundance of such resources.
It will happen, many thousands of times, and in every conceivable permutation: People will contract COVID-19 because of someone else's actions…
In a tweet about violent protests in Minneapolis over the death of a black man in police custody, President Donald Trump thundered: "These THU…
Imagine if you killed somebody on your job, and all you got that day was fired. You go into work the next day, return the keycard you swipe ev…
You have to hand it to Twitter CEO Jack Dorsey: He may have been lured into an unwinnable election-year fight with President Donald Trump, but…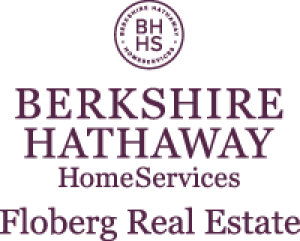 Susan B. Lovely - Berkshire Hathaway Home Services Floberg Real Estate
I decided some time ago that I would begin voting for people, rather than simply looking to the R or D following a candidate's name on the bal…
In the spirit of celebrating our essential workers during this COVID-19 crisis, I wanted to personally recognize the hard work, personal sacri…
In an important position like attorney general, it's not a place to put a rookie who needs to be trained. That's why I'm supporting Republican…
Recently, it has been reported that Scott Tuxbury, running for state auditor, has violated campaign finance laws, hiding over $70,000 in campa…
As practicing lawyers in this community for nearly 40 years, we are proud to support Raph Graybill for attorney general. He's the advocate our…
Tim Fox is by far the best qualified candidate for Montana governor. He is a Montana native. He has served Montana since 1990. He has a law de…
I keep getting old-time feelings. Born in Montana of immigrant parents, we were called "dirty Russians." I got in so many fist fights in our r…