I've got some words for the governors of Alabama, Arkansas, Missouri and the eight other states that have yet to adopt statewide stay-at-home …
In the midst of a global pandemic, President Barack Obama's signature health care reform, the Affordable Care Act, turned 10 years old. It has…
Coughing is now a doubly serious concern for Asian Americans. Like everyone else, we're afraid of contracting the coronavirus. As a racial gro…
Donald Trump isn't the first U.S. president to face a deadly new pathogen that wreaks havoc on American life and the wider world. But he may b…
Bernie Sanders knowingly benefited from Russia's involvement in supporting his campaign for over a month, yet he said nothing. He only rejecte…
COVID-19 has, to put it mildly, altered our way of life. Most of these changes - like only leaving the house for essential reasons and staying…
In the coronavirus pandemic, hospital bioethics committees - and doctors and nurses - find themselves in confusion over rationing necessary su…
The federal government knew COVID-19 was coming. It had weeks, if not several months, to prepare.
Montanans aren't accustomed to being told to stay in place.
It's sad that it took the worst pandemic in a century to get Congress working together, but we're relieved that a $2 trillion economic recover…
While it seems like headlines and conversations are dominated by talk of COVID-19 or coronavirus, one other very important and possibly long-l…
Something seems really wrong with the way District Judge Ashley Harada's case is being handled. 
Two weeks ago, The Billings Gazette discovered how Public Service Commissioner Roger Koopman's emails -- from his work account -- seemed to tu…
I've got some words for the governors of Alabama, Arkansas, Missouri and the eight other states that have yet to adopt statewide stay-at-home …
In the midst of a global pandemic, President Barack Obama's signature health care reform, the Affordable Care Act, turned 10 years old. It has…
Coughing is now a doubly serious concern for Asian Americans. Like everyone else, we're afraid of contracting the coronavirus. As a racial gro…
Donald Trump isn't the first U.S. president to face a deadly new pathogen that wreaks havoc on American life and the wider world. But he may b…
COVID-19 has, to put it mildly, altered our way of life. Most of these changes - like only leaving the house for essential reasons and staying…
In the coronavirus pandemic, hospital bioethics committees - and doctors and nurses - find themselves in confusion over rationing necessary su…
Stay in the know! Browse through opinions and analysis on today's hottest topics.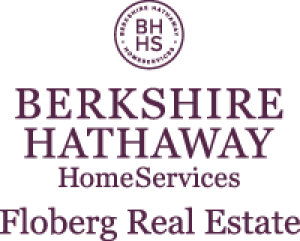 Susan B. Lovely - Berkshire Hathaway Home Services Floberg Real Estate
Bernie Sanders knowingly benefited from Russia's involvement in supporting his campaign for over a month, yet he said nothing. He only rejecte…
We always say, "Throw the bums out," but we never do it.
The other day I saw the lineup for this year's Alive After 5 announced in The Billings Gazette for Billings Downtown Alliance. Being a lover o…
On my dog walk this morning I happened across my neighbor who had just finished clearing the snow off of his driveway.
Kristen Juras has a strong agriculture background, as a fourth-generation Montanan, raised on her family's ranch near Conrad.
Nothing is more dishonest and self-serving than someone who ignores a worldwide pandemic in order to further their political bias and agenda.
The nonprofit industry is the third largest in America. In Yellowstone County, nonprofit organizations employ hundreds of people and serve tho…