While COVID-related news dominated coverage of the 2021 legislative session, Gov. Greg Gianforte and Montana's Legislature have quietly ushere…
Tuesday in Red Lodge, Montana lived up to the state's reputation for big, beautiful, clear skies. The "fire danger" sign outside of town read …
The original intent of the Second Amendment was not freedom, but slavery; the opposite of what many gun advocates say it is. Many founders, in…
As a retired Montana state director for the Bureau of Land Management, I am keenly interested in the agency's stewardship of our public lands.…
Call it naivety or blissful ignorance, but the guest opinion by state Rep. Braxton Mitchell, R-Columbia Falls, shows a complete lack of logic.…
Willful ignorance is a curable affliction. I learned that lesson the hard way. My costly mistakes were the results of decisions made before le…
Letter to the editor: "At the slightest provocation, real or imagined, women cry out misogyny"Note: The views expressed by letter writers do n…
This just in: Summer is actually happening this year.
The Public Service Commission is not worthy of the name.
Time and tide wait for no man, and it's clear that the tides of climate-related change are lapping against Montana's shores.
When Ryan Zinke was nominated by President Donald Trump as Secretary of Interior, the reaction among Montana's senatorial delegation was full-…
On Sunday, seniors from Billings Central High School, West High School, Billings Senior High School and Skyview High School will be graduated.
Billings is in the grip of a crime wave.
While COVID-related news dominated coverage of the 2021 legislative session, Gov. Greg Gianforte and Montana's Legislature have quietly ushere…
Tuesday in Red Lodge, Montana lived up to the state's reputation for big, beautiful, clear skies. The "fire danger" sign outside of town read …
This April, Montana became the first state in history to gain back a Congressional seat that we lost in a previous redistricting process, givi…
The Second Amendment is the Bill of Rights' cornerstone.
In Matthew Chapter 25, we are reminded of the holiness of caring for others: "For I was hungry and you gave me something to eat, I was thirsty…
Montana Territory was born in a spasm of violence. In 1863, when Bannack was the territory's first gold mining town, Henry Plummer, the sherif…
Episode 15: The hosts discuss a widely shared meme on social media titled "7 Rules of Life." Is this list useful, and does the advice offer a …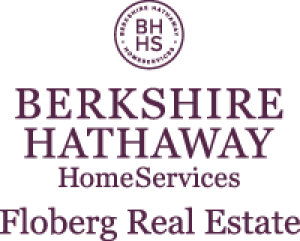 Susan B. Lovely - Berkshire Hathaway Home Services Floberg Real Estate
The original intent of the Second Amendment was not freedom, but slavery; the opposite of what many gun advocates say it is. Many founders, in…
As a retired Montana state director for the Bureau of Land Management, I am keenly interested in the agency's stewardship of our public lands.…
Call it naivety or blissful ignorance, but the guest opinion by state Rep. Braxton Mitchell, R-Columbia Falls, shows a complete lack of logic.…
Willful ignorance is a curable affliction. I learned that lesson the hard way. My costly mistakes were the results of decisions made before le…
Letter to the editor: "At the slightest provocation, real or imagined, women cry out misogyny"Note: The views expressed by letter writers do n…
Letter to the editor: Rosendale is 'dead wrong' in his statements about Juneteenth Note: The views expressed by letter writers do not necessar…
Letter to the editor: Is Ryan Zinke "a boot licking, butt kissing opportunist or a man of true valor." Note: The views expressed by letter wri…