President Biden is making a big push for his American Jobs Plan. As he explained in his recent address to Congress, a large-scale U.S. transit…
For decades, oil and gas companies have taken advantage of a broken federal leasing system in an effort to stockpile our nation's precious pub…
The final hours of the 2021 legislative session saw a handful of well-connected lobbyists and their favored legislators hijack the legislative…
Opinion: If there is one thing you learn from working in the world of things — whether it is farming, manufacturing or construction — it is th…
Episode 13: Also discussed is the role luck plays in our lives, and why some people rely more on superstitions and the supernatural instead of…
A Democratic congressman, speaking on the House floor about immigration reform, said the following:
Concealed weapons on campus? HB102 directly raises that issue. But in spite of arguments to the contrary this is not a Second Amendment issue …
Let's say a stalker threatens a female friend of yours. She asks you late one evening if she can borrow your handgun for a couple of days. She…
In honor of May as Maternal Mental Health month, Helena's Maternal Mental Health Task Force, in partnership with Healthy Mothers, Healthy Babi…
Veterans and active-duty military members are all around us. As many as 90,000 veterans live in Montana, nearly 10% of our population.
The 67th Session of the Montana Legislature is one that Montanans can be proud of. Voters sent us to Helena with a mandate to change the way s…
A new Montana law purports "to enhance the safety of people by expanding their legal ability to provide for their own defense" by allowing ope…
Montana is 1,200 miles from our southern border, yet the effects of the border crisis ripple across our state. In late March, many of our U.S.…
As a third-generation Montana rancher for nearly 50 years and a county commissioner for half that long, I wonder if the Biden administration t…
Many Montanans will have turned on the news last week and seen something extraordinary. Seven Montana Supreme Court Justices appeared before a…
Montana has long been a destination state for tourists and retirees, but we're not exactly known as a hotspot for health care. In fact, the fe…
Though many are unaware or disbelieving, Montanans, like people everywhere, are already feeling the impacts of climate change. Many of those c…
I'm a Veteran of the United States Naval Submarine Force. I'm a hunter with a permanent upper body condition. Based on that, one would think I…
Opinion: We can't always have a pleasant life. But we can have a meaningful life, because what makes a life meaningful is very different from …
Episode 12: Richard Kyte and Scott Rada also discuss the the FDA's decision to pause the Johnson & Johnson vaccine. And with graduation se…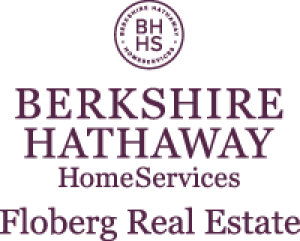 Susan B. Lovely - Berkshire Hathaway Home Services Floberg Real Estate
The Golden Apple Awards are the Billings community's way of annually recognizing outstanding educators and school staff who best reflect a com…
Every session we have bills that create new potential for Colstrip, those bills are constantly surrounded by media misinformation that is mean…
The work of the 67th Montana Legislature can be examined with any number of lenses. However, when one looks through one particularly important…
Once again, the Rally for Public Lands at the State Capitol was proof that our public lands and outdoor way of life bind us. The numbers bear …
Imagine buying a Big Mac hamburger and then learning that you now have to buy the entire McDonald's restaurant. Senator Steve Fitzpatrick want…
At RiverStone Health, we know that good health starts with nutritious food. All Montanans deserve access to affordable, nutritious food. Stron…
Montana voters know that we'll lose our outdoor way of life if we don't fund it. Some lawmakers, though, seem fine with letting our parks, tra…