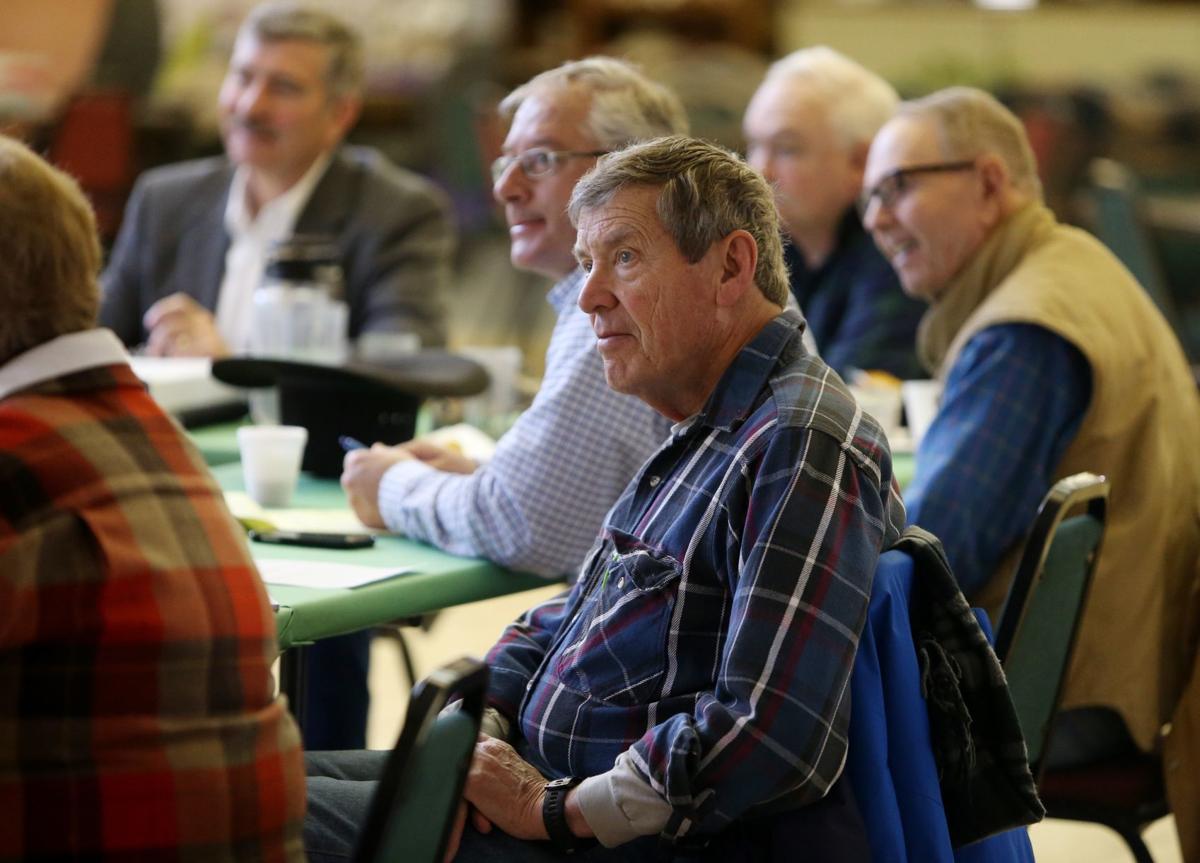 On Feb. 24, the Billings City Council will take a vote that will have long term consequences for the city, when they decide whether to consider passing a nondiscrimination ordinance. In 2014, a similar ordinance failed on a 6-5 vote. Unfortunately, the data have shown that the need for an NDO has only grown since then, and the council's vote this year is even more urgent.
There are many great reasons to pass an NDO, but one that should be relevant to all Billings residents is that without one, we have not been able to remain economically competitive with other cities in the state and country.
Not many of us realize that in the last two years Billings has lost population, going from 109,647 in 2016, down to 109,550 in 2018. In the same period, Bozeman, Butte, Helena and Missoula have enjoyed increased populations, ranging from 1%t (Butte) to 7% (Bozeman). All four of these cities have an NDO. Only Great Falls, also without an NDO, has experienced a decline in population.
Billings is simply not attracting and retaining residents, and particularly young residents. One reason is that since 2014, Billings has obtained the reputation of being inhospitable to the LGBTQ community, due to our being one of only a few major cities in the country to have considered an NDO and rejected it.
Millennial workers
The LGBTQ community is a significant segment of the population. Even the most conservative estimates indicate 4-5% of the country's population identify as being gay. If we assume that each gay person has an average of one other family member residing with them, it seems reasonable to assume that Billings is taking the position that it does not welcome nearly 10% of the population. I know of no business where excluding a significant percentage of its customer base is a viable business strategy.
You have free articles remaining.
Far more millennials (persons now aged 23 to 38) identify as gay. A 2017 Harris poll reported that 20% of millennials identify as LGBTQ. Millennials now make up approximately one half of the nation's work force. That figure is expected to grow to 75% within the next 10 years. If we can't make Billings a more attractive place for younger people, we will continue to see our city fall further behind.
Business protection
Protection of members of the LGBTQ community in cities and in business is now the norm. Almost every major city in the U.S. provides such protection, including Denver, Seattle, Salt Lake City, Chicago, Boise, Phoenix, Portland, Minneapolis and Dallas. Such protection is also the norm in the business community. All 10 of Fortune Magazine's 10 largest publicly traded companies prohibit discrimination based on sexual orientation, as do 91% of the Fortune 500 companies. Other cities and companies recognize that welcoming all persons is good for business.
I've lived in Billings most of my adult life. I raised my family here. Billings has a lot going for it, including having the largest business center, probably the best climate, excellent schools from elementary through college, elite medical facilities, and an ideal location within an hour of world class hiking, camping, fishing, hunting, and family skiing facilities. We enjoy first-rate cultural centers and, restaurants, the state's only significant zoo, a convenient airport, and immediate access to two interstate highways. Nestled beautifully between the Rimrocks and the Yellowstone River, Billings should take second place to no one, especially other Montana cities. Billings should be growing.
There are many ways Billings could be made more attractive, including expansion of its trail system, more development of parks, or construction of recreational and convention centers. All of these entail millions of dollars of investment. For no cost, Billings could pass an NDO.
The Billings City Council reflects the city. They listen to the opinions of its residents. Everyone and every business in the city with an opinion on this issue should submit their opinion, and the specific reasons behind it, to the council, either by mail, email, or by appearing at the Feb. 24 meeting.
Had Billings passed an NDO in 2014, almost no one today would be giving it a thought. This is the experience of other cities. NDOs do not result in complaints being filed. Montana cities with NDOs have over 30 years of experience without a complaint having been registered. Very few complaints have been lodged in other cities in the country. But the passage of an NDO would make an undeniable statement. It would show that Billings lives up to the motto adopted by the City Council that Billings is, "a diverse, welcoming community where people prosper and business succeeds."
Brent Cromley, a longtime Billings attorney, completed his second four-year term on the City Council in December.