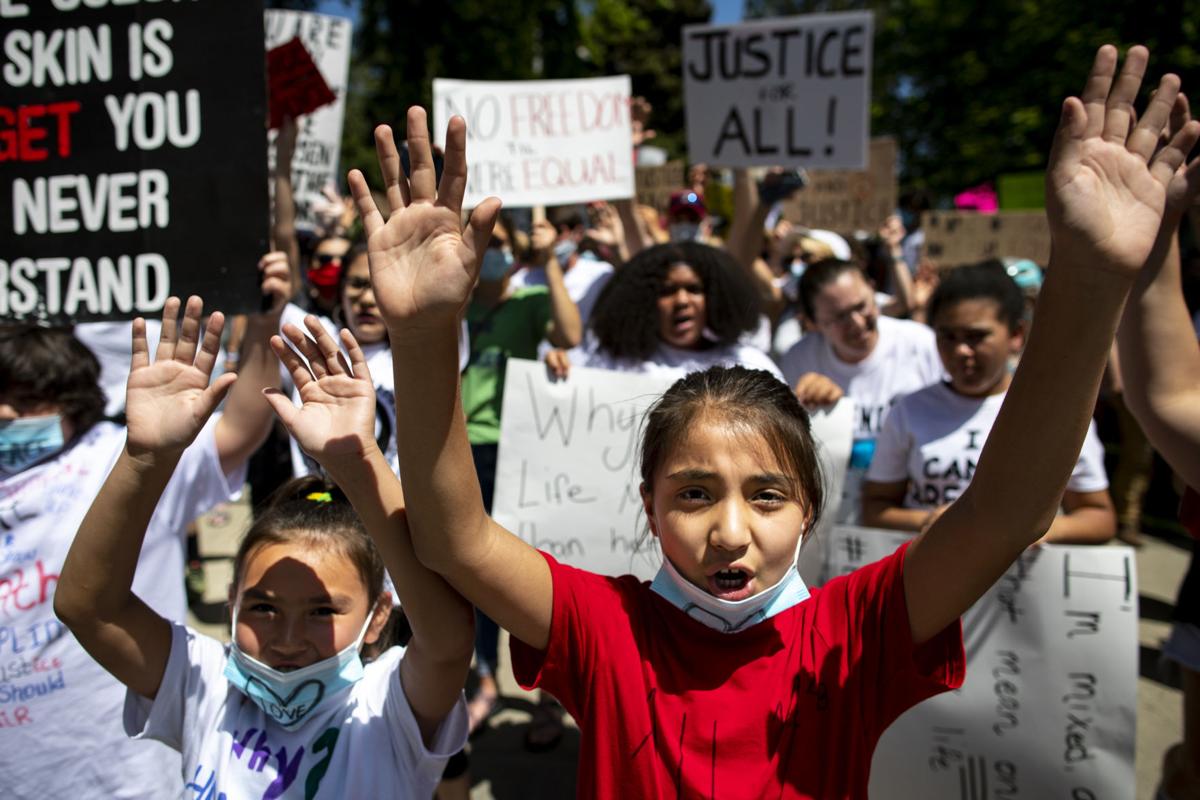 Following the very successful rally in Billings last March to protest the killing of George Floyd, a number of people in Billings became concerned that more needs to be done about racism and social injustice in Billings, Montana. The Billings Friends Meeting (Quakers) asked the Billings Interfaith Network of Churches to support them in this effort. The Interfaith Network not only supported the effort but was willing to lead.
We soon discovered that several organizations in Billings are already working on racism and social injustice in Billings. It became apparent that what was really needed was coordination of these efforts to avoid duplication.
The organizations we contacted were enthusiastic about our efforts and goals and were very supportive. Most agreed to join us. A coalition was formed called "The Alliance for Defenders of Acceptance and Belonging." The following Organizations are a part of the Alliance:
Billings Interfaith Network (Billings churches and other faith communities); Billings Chapter of Not in Our Town; Human Relations Advisory Board; Rocky Mountain Tribal Leaders Council; Jeff Johnson's Task Force; Native American Achievement Center (MSUB Students); People for BICOP, Ken and Amber Palmer (Rally organizers); Elk River Intertribal Center (ERIC); and Warrior Women for Justice.
A number of other organizations and individuals have indicated support for our efforts, including members of the Latino and Muslim communities.
The first thing the coalition did was to prepare and distribute a survey of our members and supporters. We wanted to find out what our people think are the most important problems regarding racism in our community. In the answers we have received so far, it is not law enforcement discrimination but discrimination by the general public. Law enforcement concerns are second.
The people answering the survey clearly said discrimination involving the general public, particularly toward Native Americans, is clearly the biggest problem of racism in Billings. Minorities feel the attention and treatment they receive by Billings folks on the streets and in the stores and elsewhere is most significant.
The survey also shows that education is needed. Those of us who are not members of a minority, i.e., white people, are often offenders whether or not we realize it. Sometimes we don't realize that certain comments and acts are considered racist. As Leonard Malin said in Episode 10 of Listen First Montana, "I grew up with an unearned privilege that I didn't even know about."
Virtually every one of us has been guilty of saying things or acting in ways that have been offensive to others of a different race. We all need a better understanding of this.
It also includes education of what is already being done by law enforcement personnel and others to recognize and overcome possible acts of discrimination and, if possible, assist them to do better.
With greater awareness and a genuine effort to learn more about the cultural background of others, we may be able to become a society where those of a different race do not feel uncomfortable. In other words, we need to strive for a society where all people are accepted and feel like they belong. The end result is to make Billings a better place to live.
Organizations or persons who would like to join the Alliance or otherwise participate, please contact Tom Towe at 248-7337 or Lisa Harmon at 702-4177.
Tom Towe of Billings is acting chairman of the Alliance of Defenders of Acceptance and Belonging.