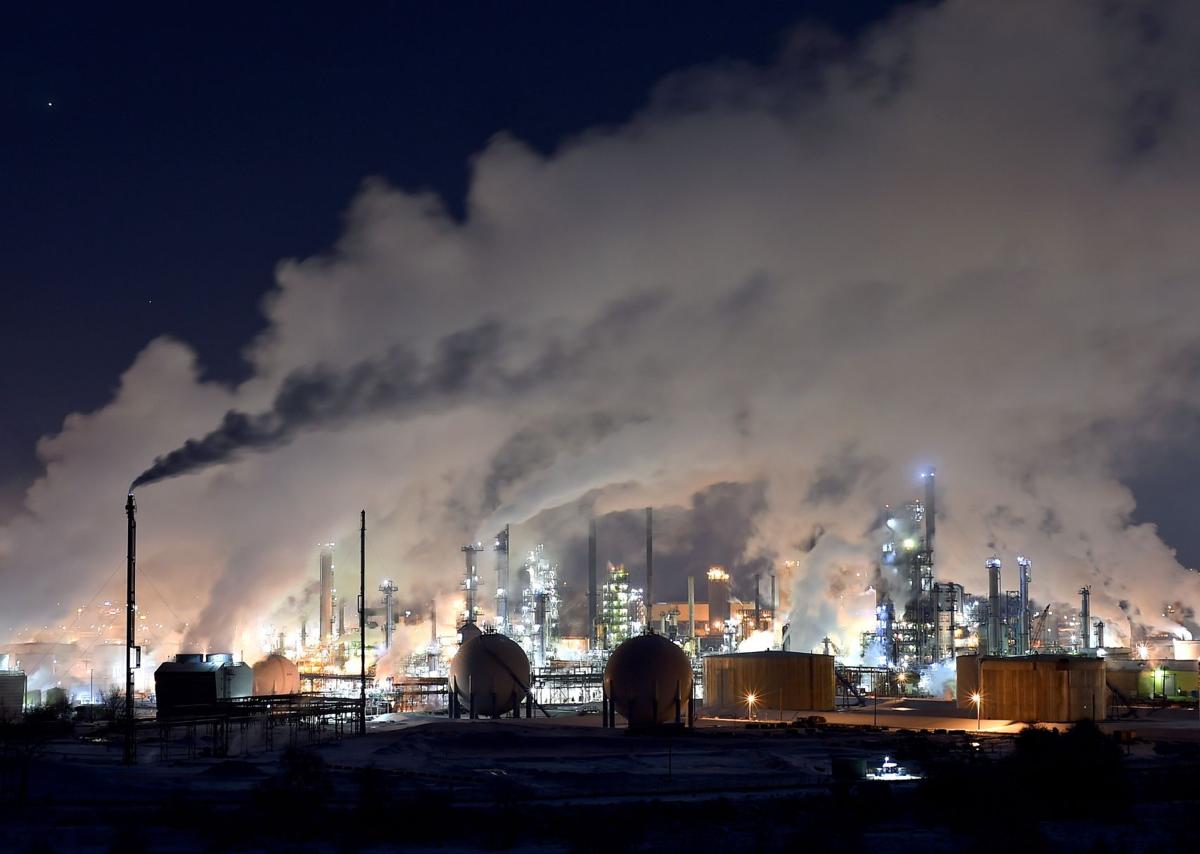 The Biden administration just dealt a blow to Montana's fuel manufacturers and every resident who wants to freely choose their next vehicle, whether gas- or diesel-fueled, hybrid or electric. With electric vehicles staged behind him, the President signed an executive order this month formalizing the goal that half of all new vehicle sales in the United States will be electric by 2030. He said policies are coming to give teeth to this ambition, regardless of whether drivers agree or can afford the plan, and even though our country has neither the supply chain nor the electric grid infrastructure to support it. We hope Senator Tester can be a voice of reason on this matter.
Vehicle efficiency is not a partisan issue. Every driver wants cleaner, more efficient cars and trucks. They also want them to be affordable, safe and family friendly. Fuel-powered internal combustion engine vehicles offer a range of options that satisfy these criteria, and they're getting better every year. With Montana's liquid fuel producers at the table, we can build a more sustainable vehicle fleet faster and at a lower cost than through extreme proposals centered around one technology (electric). And we can do so without putting in jeopardy 60 percent of Montana's manufacturing sector and the 16,000 Montana jobs supported by fuel refineries in Billings, Laurel and Great Falls.
Today's vehicle fleet, dominated by gas- and diesel-powered SUVs and pickup trucks, is vastly different than the one we grew up with. New models are 99 percent cleaner than vehicles from the 1970s, 75 percent more powerful and emit half the carbon. Since 2004, efficiency has increased nearly 30 percent. We're just scratching the surface of what's possible. Pushing internal-combustion vehicles and liquid fuels out of the market now would be shortsighted economically, environmentally and for U.S. energy security.
Most of the fuel we use in the United States is refined right here from feedstocks extracted or farmed in our own backyard. We do not have the same control over the electric vehicle supply chain. We'd be ceding power to China.
None of this is to say our elected officials should do nothing to spur more efficient transportation and tackle climate change. They should. In fact, refiners have been working for years on a high-octane gasoline policy that will cut significant carbon from the light-duty vehicle fleet — equivalent to 720,000 EVs in year one, but at a fraction of the cost—and help drivers go farther on each gallon of gas. This policy could be in place well before 2030. For the heavy-duty fleet, refiners are building out capacity and inventing new production pathways for clean renewable diesel fuel — fuel that's responsible for up to 80 percent less lifecycle carbon. Legislators can act now to make a 95 RON high octane fuel standard reality. They can encourage continued investment in renewable diesel and biofuels by making clear they aren't rooting for the decline of America's liquid fuel industries.
This better policy pathway would be good news for Montana drivers, many of whom are well aware of record-breaking costs for new and used cars. The average price of EVs sold in the U.S. prior to the pandemic was $19,000 more than the average for gas-powered vehicles. Government going all-in on a single powertrain and rooting for the extinction of others has an effect on lot prices, particularly when it isn't consumer demand driving the transition. Federal and state policy requirements to offer and sell more EVs end up inflating the price tag of all other cars and trucks. With families already feeling the pain of inflation, and with supply chain disruptions further stressing the auto market, a government-forced sprint toward electrification will almost certainly push the cost of new vehicles beyond many family budgets.
We can make progress toward our environmental objectives without undermining consumer choice, threatening Montana's manufacturing economy or making transportation significantly more restrictive and expensive for drivers. Steering policy in this direction will require courage and action from Montana's representatives in Congress, specifically Senator John Tester. As a respected member of President Biden's party, Senator Tester's support for Montana fuel refiners and the future of liquid fuels in America is critical in this moment. At stake are American energy and mineral security, affordable transportation and millions of jobs across Montana and the United States.
Chet Thompson is the President and CEO of the American Fuel and Petrochemical Manufacturers.