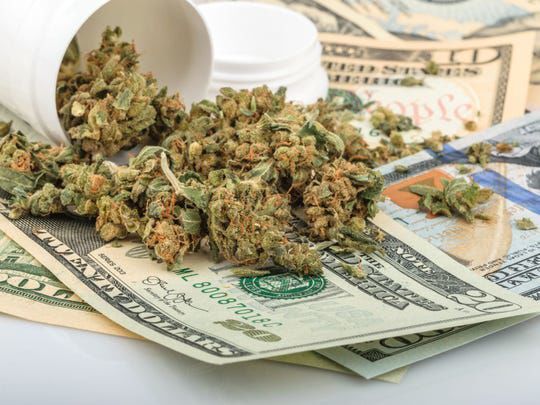 Key points from SafeMontana on why the Voters of Billings should "VOTE NO" to adult/recreational marijuana dispensaries in Billings:
This opt ed is about adult/recreational marijuana. It has nothing to do with "medical marijuana".
REGULATION COSTS: The City of Billings and our police and fire department are currently underfunded. According to Police Chief St John, adult/recreational marijuana will escalate the current crime and associated problems. Our jails are currently overcrowded.
NO NEED: There is already an established distribution network of "medical marijuana" dispensaries in Yellowstone County. If someone wants marijuana, they can apply for a "green card" … and purchase "medical marijuana" in Yellowstone County.
PROJECTED HIGHER REAL-ESTATE TAXES: It will cost the City of Billings substantial tax dollars to regulate and enforce adult/recreational marijuana. The City of Billings will receive only $200,000 to $300,000 in adult/recreational marijuana taxes per year. According to New York State's 2019 Fiscal Impact Study, upfront costs to the taxpayers for the implementation of adult/recreational marijuana were estimated between $190 million and $235 million. Annual costs were between $157 million and $192 million.
MORE REGULATION: It is very hard to regulate a fast-moving "gold rush" business of underground drug pushers. Prohibit it and keep Billings the same as it today. The City of Billings does not need the exposure or tax increases to manage/regulate this product.
MARLBORO MAN: Remember Big Tobacco and Big Marijuana invested $8 million into the I-190 Ballot Initiative, and they are looking to sell a lot of pot to our families to make back their money. These large, powerful corporations are very good at what they do. Don't forget their 1950s and 1960s pitch: Cigarettes are safe and cool (they snookered us once).
DENVER SKUNK WEEK SMELL & TENT CITY: Voters, please protect our city from what happened in Denver, Portland, San Francisco and Seattle over the past six years… higher DUI's, marijuana deaths, large increase in emergency room visits for children, dogs and adults. Basically, double the usage in all age brackets … combine it with extremely high THC potency edibles and marijuana. Terrible recipe for Billings.
"OPT OUT" for BILLINGS: 65% of Colorado cities and counties have opted out of recreational marijuana shops.
26 COUNTIES in MONTANA "OPTED OUT": 26 counties voted against adult/recreational marijuana in 2020 and are opted out.
DRUG PUSHERS: Drug pushers next to our schools and residences is a terrible idea. Do not encourage bad behavior/choices.
DOUBLE the BILLINGS ILLEGAL DRUG USAGE if APPROVED: The Black Market is super thriving in Colorado … with the highest pot usage rate in the USA of its citizens in Denver, due to very effective adult/recreational marijuana shops.
SIMPLE POINT: There is literally nothing healthy about adult/recreational marijuana. Google marijuana health studies (lung, brain, mold, insects, and the list just goes on). Why encourage it by having recreational pot shops in Billings?
Go to Safemontana.com to learn more and donate.
Steve Zabawa is the founder of SafeMontana.