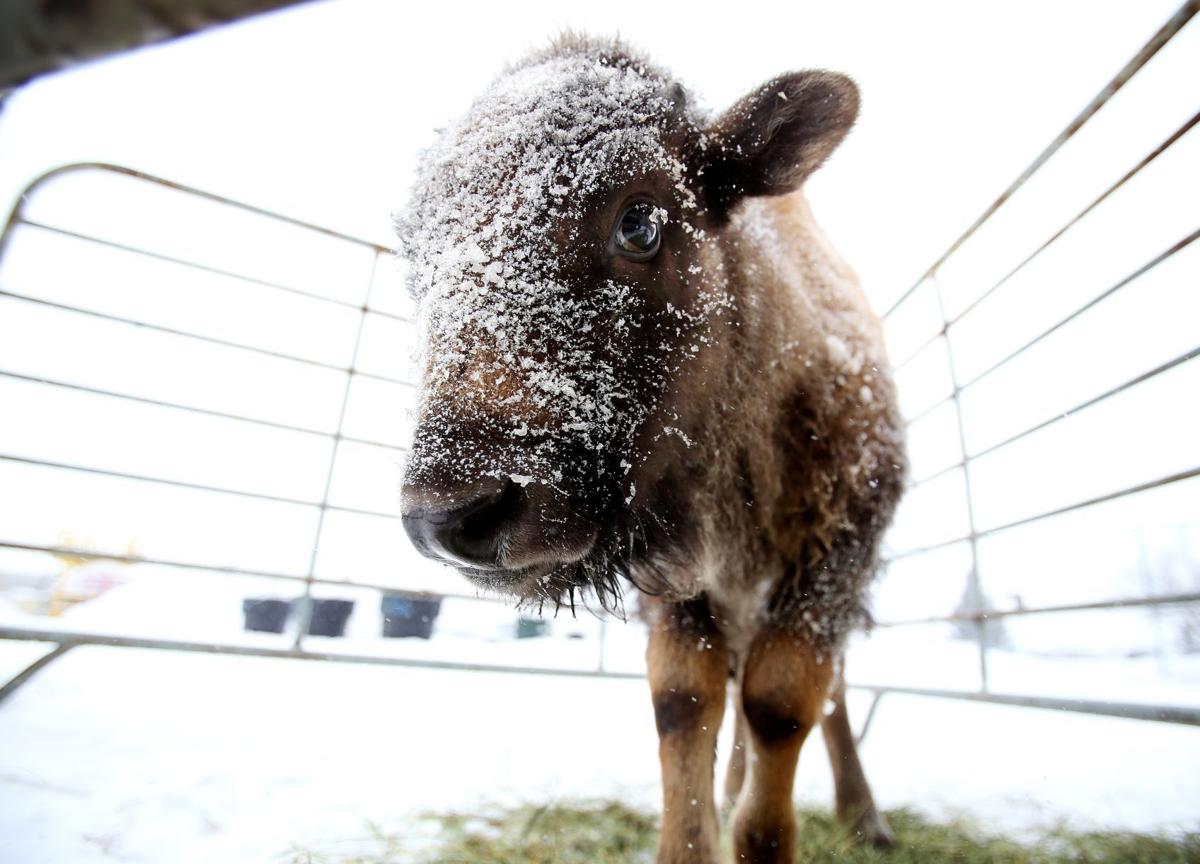 Two recent articles in the Billings Gazette have encouraged me to feel optimistic about the eventual successful future of publicly owned and managed wild bison in Montana. These articles were titled: " Support Working Lands" and "10-Year Accord Reached on Bison with American Prairie Reserve." Conserving public and private working lands along with supporting the stewardship of natural resources and wildlife can be mutually inclusive. Ranchers and conservationists can and do work together. Montana people with different opinions will be able to develop trust and find common ground, even when it comes to bison.
Under our new administration, if we take well-measured collaborative steps to restore healthy wild bison on public lands, it will mean this unique and valuable native wildlife species has finally come home again to Montana. With proper management, wild bison will even be eventually hunted similar to our other big game species.
In 2011, the Montana Legislature passed SB 212 (MCA 87-1-216). This bill contains an exhaustive list of requirements and duties that must be met before Montana Fish, Wildlife, and Parks (FWP) may establish a healthy publicly owned herd of wild bison.
In addition, Montana FWP issued a Record of Decision in January of 2020 titled Bison Conservation and Management in Montana. This document asserts the obvious that "bison management presents additional challenges compared to other wildlife species." A Bison Discussion Group consisting of ranchers, conservationists, politicians, and wildlife biologists was established to help draft this collaborative document.
To quote the document: "Private landowners have contributed greatly to Montana's wildlife heritage and FWP's management has ensured that the public trust for wildlife and public oversight is central to every decision…Collaboration among knowledgeable and engaged Montanans representing a diversity of backgrounds and views can provide balanced and durable solutions to challenging natural resource conflicts."
These collaborative processes are now facing threats in our Montana Legislature from House Bill (HB) 302. This bill would short-circuit the process and usurp state government authority over wildlife management for bison. It would designate veto power to county commissioners over any proposed relocation of wild bison into their respective counties.
County commissioners are not normally qualified as wildlife managers. HB 302 would make them unfairly subject to random political pressure. The result could be rash, uninformed, and potentially incomplete decisions that are not in the best long-term interest of affected local communities.
HB 302 is polarizing and divisive legislation. It discourages citizen collaboration and it sets a dangerous precedent by removing wildlife decision making from the Montana FWP.
House Bill 302 is unnecessary and counterproductive when it comes to proper wildlife decision-making at the local level. Please urge your representative to oppose the passage of HB 302. Thank you.
As a Montana veterinarian, Don "Doc" Woerner DVM has owned and operated a mixed-animal practice near Laurel for almost 60 years. Both range beef cattle ranching and bison ecology have always been his fascination. In recent years, Doc Woerner has concentrated on the care of our National Mammal, the American Buffalo, in tribal, commercial, and wildlife settings.