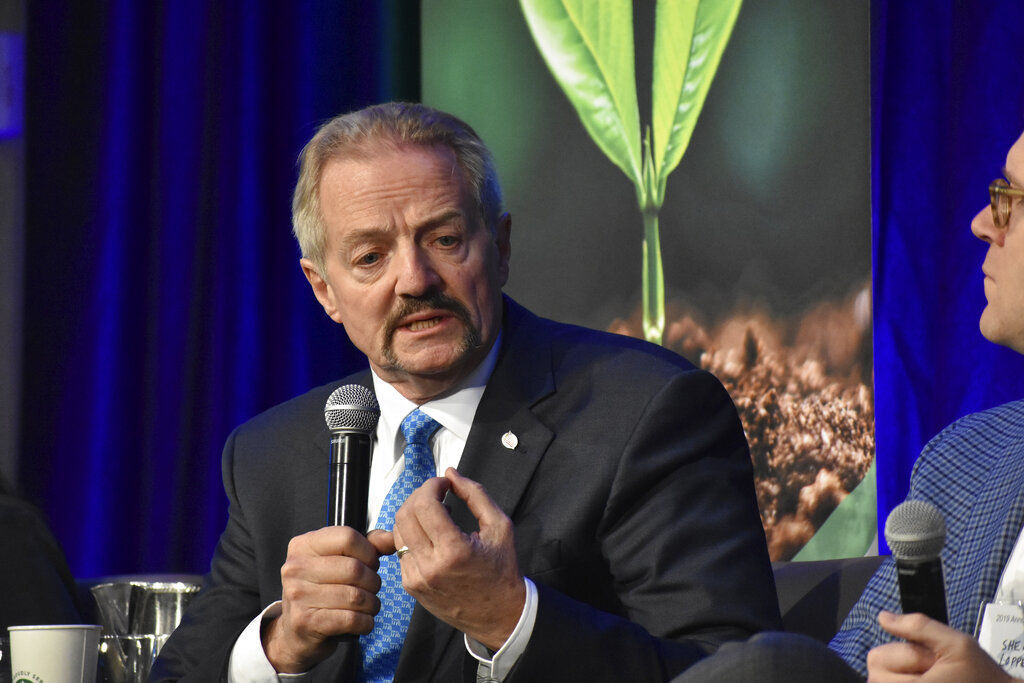 Where to begin in responding to activist Eric Molvar's venomous diatribe (Jan. 5 guest opinion) regarding, generally, President Trump and Secretary Bernhardt's people-focused management of the nation's public lands, and, specifically my years as a public-interest attorney and my leadership of the Bureau of Land Management? The facts are a good start, because Molvar apparently lacks appreciation for what is true and what is not.
For starters, the BLM manages 245 million acres of land, Senate confirmation is not required for acting heads of agencies, and my op-ed of concern was published in National Review, the publication started by William F. Buckley, Jr., not The Nation. If Molvar got these simple facts wrong, what else did he foul up? Answer: Everything.
Regardless of what I said about public lands over my three decades defending, pro bono, the rule of law and the constitutionally protected liberties of Westerners, what matters now is what I swore to the first time I appeared before Congress as Deputy Director for Policy and Programs. I declared that President Trump, his administration, and Secretary Bernhardt are unalterably opposed to the wholesale disposal or transfer of public lands. I added that, as a Marine, I understood and will zealously defend and uphold that very same position.
Actions speak louder than words. Under my leadership, in less than six months, the BLM acquired tens of thousands of acres of new public lands: the Jupiter Lighthouse in Florida, 20,000 acres of riverfront land along the Blackfoot River in Montana, and 11,000 acres of such land along the John Day River in Oregon, all to increase recreational opportunities for the American people.
You have free articles remaining.
To address Molvar's fixation with Cliven Bundy, let me make clear: I never represented him, met with him, or communicated with him by any means. And as to my private twitter handle — incorporating the term Sagebrush Rebel — I started using it in 2013 as a reference to a book with that title published that year about President Ronald Reagan's western policies.
Molvar faults the department's common-sense decision to put BLM's headquarters in Grand Junction and its top officials throughout the West closest to the lands they manage and the people affected by their decisions. He says it was done to allow easy access by energy and agricultural lobbyists to BLM officials, but in truth those who will most enjoy improved in-person access to our senior officials are the westerners we serve daily who are not able to make the journey to Washington, D.C. And as for that old canard that the BLM's new building also houses energy companies: the General Service Administration, not the BLM, picked the building.
Molvar read my feel-good op-ed complimenting two BLM Rangers for emerging unharmed from a deadly confrontation when they sought to enforce the law on BLM lands near Grand Junction as a conspiracy "subordinating" federal law enforcement. Truth is, the Trump administration cleaned house, ended mischief in the BLM law enforcement community, and strengthened the BLM's partnership with state, county, and local law enforcement.
Finally, in response to the question I was asked at the Society of Environmental Journalists conference last October on the biggest threat facing public lands, Molvar disagrees with my response of wild horses and burros. There is voluminous, bipartisan and peer-reviewed consensus that the exploding wild horse and burro population of more than 88,000 poses an enormous threat to the long-term health of the range. In fact, some lands may never recover. This problem is adversely affecting indigenous species, threatened and endangered species, and private water rights, and posing serious threats to human safety near urban areas. Congress agrees and provided the BLM an extra $21 million this year to jump-start our efforts to solve this existential crisis.
Molvar says 91 groups purportedly "representing" 3.9 million Americans are unhappy with my execution of the policies of the Trump administration. That is not surprising; after all, the BLM has the federal government's most difficult mission. As a "multiple-use, sustained yield" agency, the BLM must manage for recreation, preservation, grazing, logging, mining, energy development, and protection of cultural, archeological, and paleontological resources. Instead of heeding the demands of the 3.9 million of Molvar's friends who want the BLM to do just one thing, we seek to respond to the needs and desires of the 327 million Americans who will benefit from true multiple use.
William Perry Pendley is BLM deputy director.