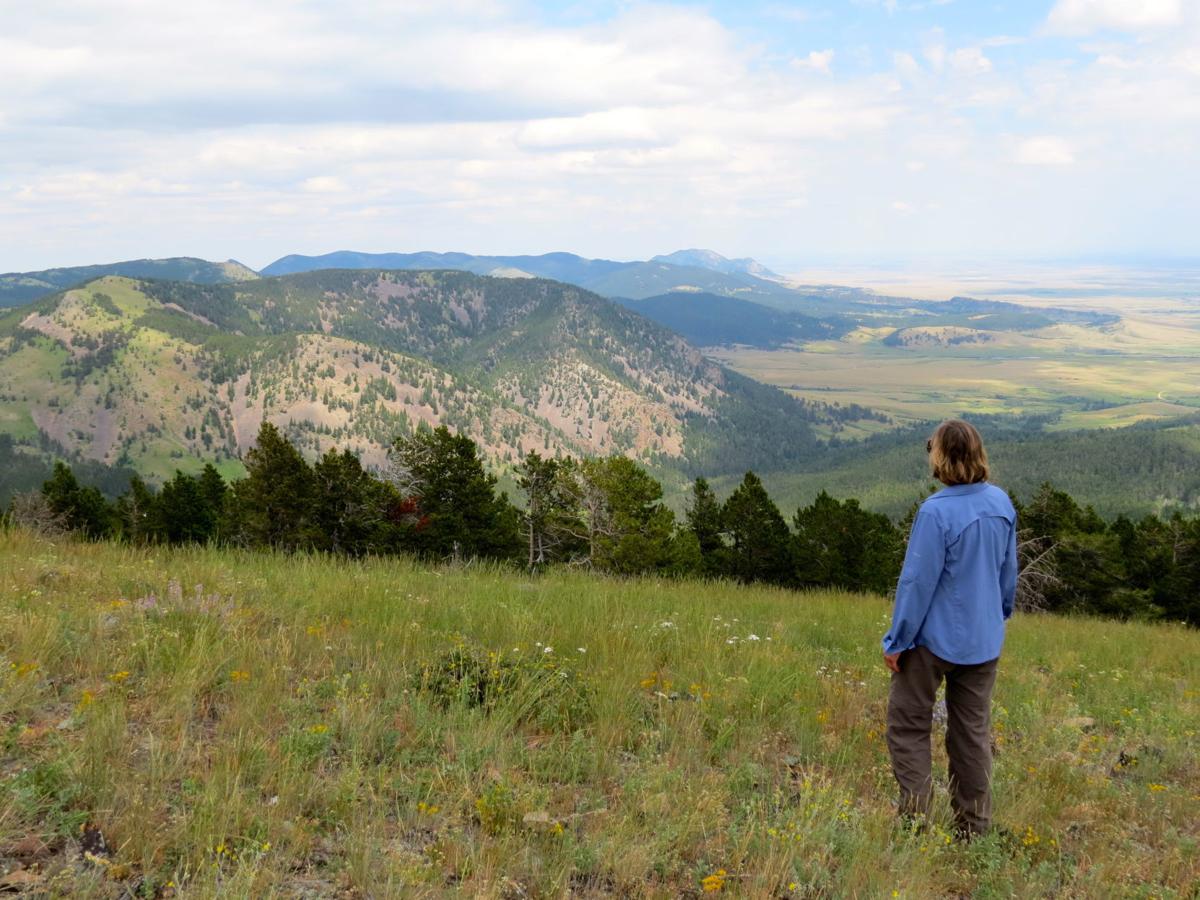 A few weeks ago, a Bureau of Land Management spokesperson had this to say on Yellowstone Public Radio about public lands in central Montana managed by the BLM's Lewistown Field Office: "That portion of central Montana just embodies some of the most inspiring area and is the most supportive of the Montana way of life that I can think of, whether it's the open spaces, the mountains, some of the breaks area."
Why then would the BLM release a management plan for this area that prioritizes oil and gas development above all other uses and eliminates almost all meaningful protections offered in a previous draft of the plan?
The spokesperson is absolutely right, of course. This 650,000-acre area is quintessential Montana. Much of it adjoins the Upper Missouri River Breaks National Monument, the Charles M. Russell National Wildlife Refuge, and the UL Bend National Wildlife Refuge. It includes some of the last intact grasslands in the United States and some of the most productive big game and upland bird habitat in North America, enabling some of the best hunting and wildlife watching anywhere.
In the combined 50-odd years we've been involved in public land planning, we have never seen a plan that favors energy development and disregards conservation as much as the Lewistown RMP released a few weeks does. This is a plan obviously tailored for out-of-state special interests and not for Montanans or our way of life.
Gift to industry
To be fair, no one in Montana likely played any part in the completion of this draft RMP. It was probably concocted in a backroom at the Department of the Interior as a gift to the oil and gas industry.
This isn't the first draft of the Lewistown RMP. Completed in 2016, the first draft was the product of a transparent public process the Lewistown Field Office staff conducted from 2013 to 2016. During that process, the Lewistown staff identified 200,000 acres of land in its planning area as having wilderness characteristics, including West Crooked Creek, Dovetail, Cottonwood, Carter Coulee, Horse Camp Trail, Dunn Ridge, Chain Buttes, Carroll Coulee, Fort Musselshell, and Spear Coulee, among many other areas.
Of those 200,000 acres, the Lewistown Field Office recommended protecting 100,000 acres in its 2016 RMP.
The 2019 draft, which does not resemble the 2016 draft whatsoever, recommends protecting zero acres of lands the BLM has identified as having wilderness characteristics.
Moreover, the 2019 RMP eliminates all "areas of critical environmental concern" (ACECs), another protective BLM designation. Eliminating existing ACECS is unprecedented in the history of BLM planning, indicating just how far Interior Secretary David Bernhardt, a former oil and gas lobbyist, is willing to go to please his former bosses and clients.
There are currently eight ACECs in the Lewistown planning area. They're located along the Rocky Mountain Front and the Judith Mountains, Square Butte, and Blacktail Creek areas. They are protected for their outstanding fish and wildlife habitat and their cultural, scenic, geological, paleontological, and other values. Removing the ACEC designation from these areas and not protecting the lands identified as having wilderness characteristic could open these places to oil and gas and other kinds of development that would endanger fish and wildlife habitat and Fergus County's $4 million hunting economy.
Comment to BLM
In an Associated Press story that appeared on June 6 regarding a bill protecting New Mexico's Chaco Canyon, the BLM's deputy director of operations Michael Nedd said, "Striking the appropriate balance for public lands use is an important mission that the department takes seriously."
We'd like to be able to take the Interior Department at its word when it comes to public lands in central Montana, but there's nothing in the Lewistown RMP that remotely resembles balance. Hopefully, the BLM will rectify this imbalance in its final Lewistown RMP and honor the fair, public, and transparent process that went into the making of the 2016 RMP, a process that Montanans deserve.
Email the BLM at blm_mt_Lewistown_rmp@blm.gov to let the agency know how you feel about its draft Lewistown RMP and demand the agency protect the areas it knows Montanans cherish.
Mike Penfold is a retired BLM state director and U.S. Forest Service forest supervisor with 50 years experience in public land planning. Aubrey Bertram is Montana Wilderness Association's eastern Montana field director. Melissa Petrich is Montana Wildlife Federation's eastern field representative.
This is a plan obviously tailored for out-of-state special interests and not for Montanans or our way of life.
Catch the latest in Opinion
Get opinion pieces, letters and editorials sent directly to your inbox weekly!