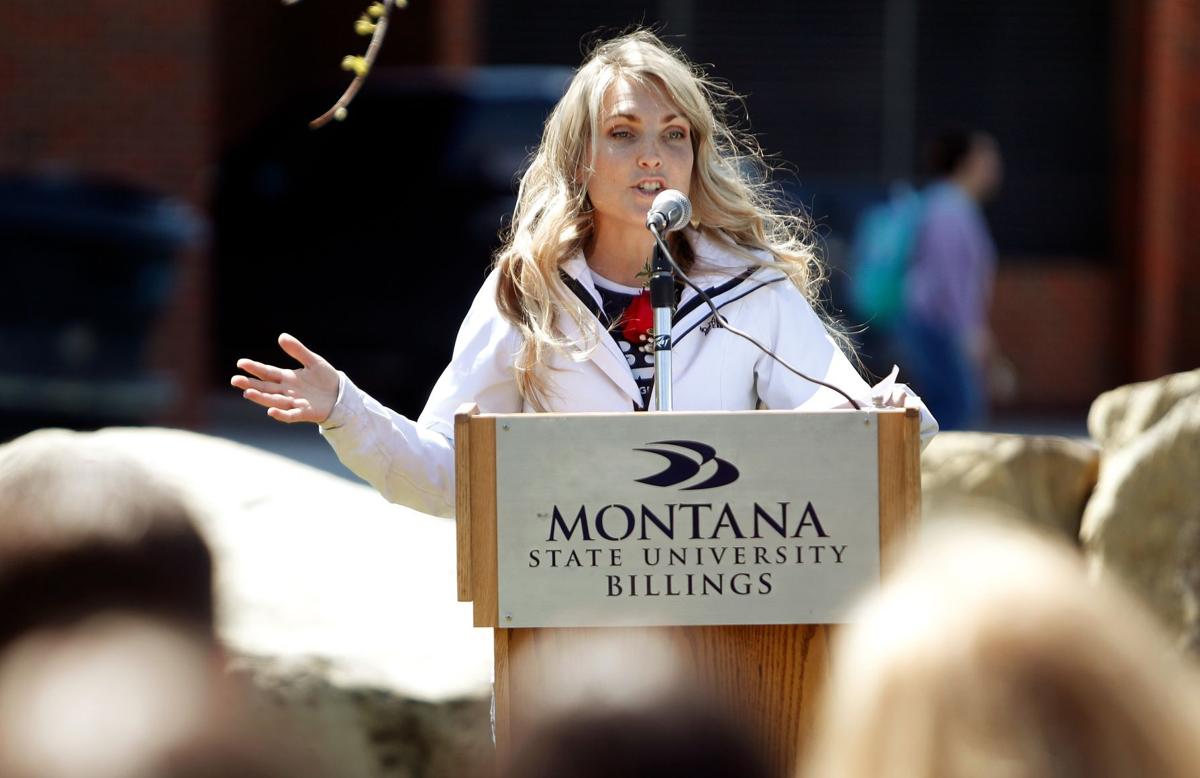 Recently I watched the KTVQ news piece, "Massage therapists concerned about proposed Billings ordinance targeting sex trafficking," which highlighted the Massage and Spa Facility License Ordinance that is currently in discussion by the City Council. As evidenced by the title, the report included the opposing party's views on the ordinance; however, I was astounded that the news piece had no mention of the survivors and their story, outlining the trauma and abuse that they experience within these illicit establishments that operate under the guise of massage.
First, some background. While it's a known fact that human trafficking occurs within these businesses, investigations are extremely expensive and time intensive, and law enforcement cannot keep up with the demand.
The mechanism behind the proposal is relatively simple. The City will be able to shut down these operations by making changes to the city code that target the red flags evident in their business model which set them apart from legitimate businesses. This solution is gaining popularity and momentum across the U.S. because not only has it been proven effective, but by utilizing code enforcement, prosecutors are shifting the focus onto the traffickers and owners who control and profit from the operations. Ultimately, these ordinances make the cities who pass them inhospitable to pimps and traffickers.
With all this being said, if the perspective of the actual human beings who are exploited within these establishments is omitted, then the entire purpose is lost.
Let's take a step back and view this issue with a broader lens:
Having to submit a written request to receive an exemption from having to keep the front door unlocked is nothing compared to the vile abuse that defines the survivors' existence inside the criminal establishments in question.
Having to submit a written request to receive an exemption from having unblocked entrance windows in the foyer is nothing compared to the daily trauma these survivors experience.
Having to organize business records so that the log of massage therapy administered can be viewed without compromising client information is nothing compared to the exploitation that destroys lives within these illicit establishments.
How are these even questions? Clearly the proposed regulations will so minimally affect legitimate businesses that this entire conflict is encroaching on absurdity. Most other industries labor under considerably more restrictive regulations than what is being asked of massage businesses.
When I hear some massage business owners say they are offended that their profession is being associated with human traffickers and pimps, I want to jump up and say, "Me too!" How dare these criminals hijack the name of massage and pretend to belong? It's high time we address this. It's obvious that the massage industry is poorly regulated and therefore has been a haven for human traffickers who have taken advantage of a lax industry. In every other profession across the board, regulation is put into place to prevent and address criminal behavior and to protect citizens. How is this situation any different?
This isn't about pitting two groups of people against each other, but there's a bigger story here than the gripes of a small contingent of Billings residents who clearly have a conflict of interest. Concerns of, "The criminals will lie or adapt and find other ways to continue their activities," "This ordinance won't really help," or "Next, it'll be increased fees, then more ordinances, and it'll never end," are unsubstantiated. Let's talk less about the imagined consequences and more about the current consequences.
Just this past afternoon as part of a virtual congressional briefing, I listened to the firsthand account of Shandra Woworuntu, CEO of Mentari: Human Trafficking Survivor Empowerment Program, as she described her experience of being lured from Indonesia with promises of a job in the U.S., then kidnapped and sold into sex slavery in a country where she was unfamiliar, had no friends, and didn't know the language. She explained how she was sex-trafficked in what she termed "massage parlors." Her story is tragic enough to bring tears to your eyes, and yet, she assured the attendees that her story is not at all uncommon.
These are the people who were forgotten, yet again, in this news piece. These are the ignored. These are the voiceless. And they will continue to be, until our citizens and community begin to care enough to see them, share their story, and enact change.
It is the responsibility of the Billings City Council to put an end to this abuse in our community. We have seen. We have heard. We can no longer say we didn't know.
Erin Walker is a Billings resident who has been active in anti-trafficking and other community volunteer efforts.