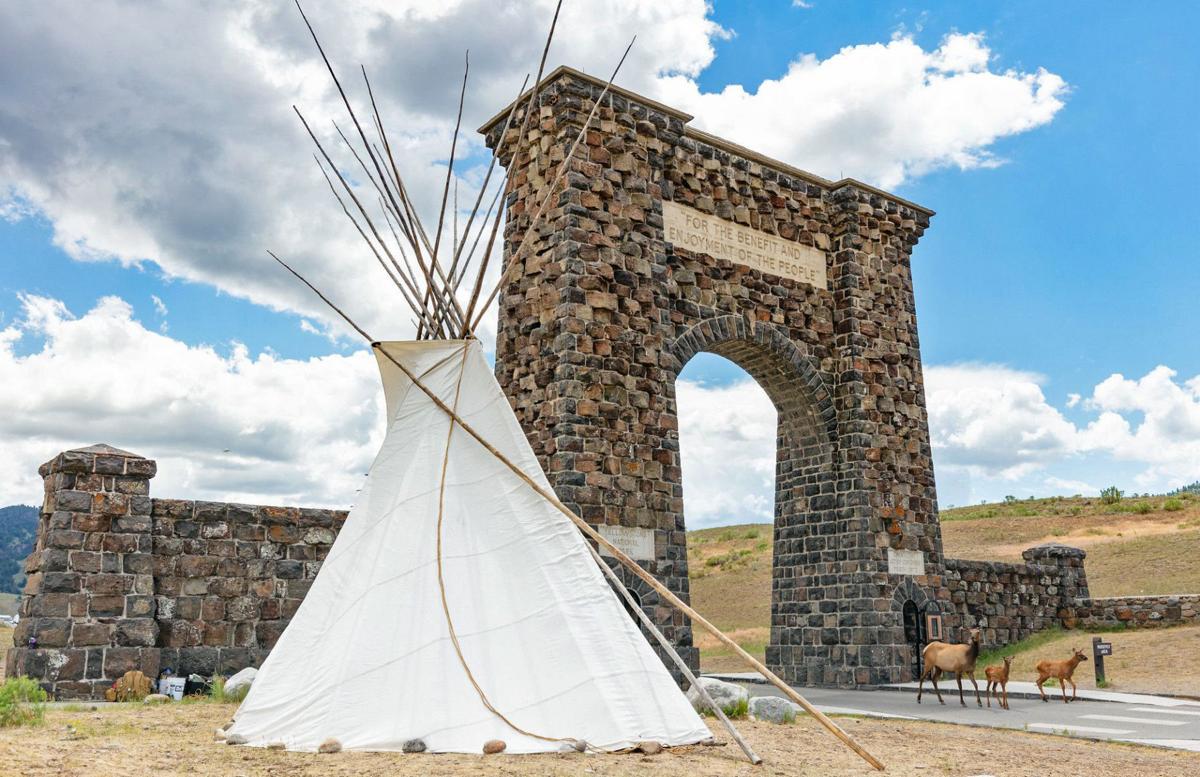 As we pay tribute to Native American Heritage Month, our country has witnessed history in the recent confirmation of Charles "Chuck" F. Sams III to serve as the first Native American director of the National Park Service in the agency's 105-year history. It was heartening to see our U.S. senators show bipartisan leadership and acknowledge the value and qualifications of this candidate with a unanimous vote.
At a time when deep divisions exist within our nation, our national park system is a powerful uniting force. Our parks provide outdoor recreational spaces for all Americans to gather and celebrate our collective heritage, and showcase our natural and cultural resources for the enjoyment, education and inspiration of current and future generations.
As we face an increasingly dire climate crisis and struggle with inequitable access to natural places, the responsibilities of the incoming director of the National Park Service will be great. This leader will be tasked with ensuring our parks are clean, safe, accessible and welcoming environments for visitors and staff as well as sustainable and protected habitats for wildlife. The new director also will be responsible for climate resilience planning and addressing a backlog of maintenance projects that will finally have funding thanks to the Great American Outdoors Act and now the bipartisan infrastructure legislation recently signed into law by President Biden.
As an enrolled member of the Confederated Tribes of the Umatilla Indian Reservation and through his current and former leadership with his tribe, the Northwest Power and Conservation Council, the Columbia Slough Watershed Council, the Community Energy Project, the Indian Country Conservancy, and the Trust for Public Land's Tribal Lands Program, Sams holds extensive knowledge of land and water management, law enforcement, facilities and infrastructure, youth programs, fish and wildlife resources, and cultural sites, all of which make him an ideal fit for this pivotal leadership position.
Sams' background and professional experience suggest he's ready to meet the challenges of the moment and hit the ground running. As a leader in the conservation community, tribal government, nonprofit organizations and business, and as a veteran of the U.S. Navy, Sams has proven himself to be highly qualified and capable of leading and bringing great pride to the 20,000-plus workforce of the National Park Service who share his passion for protecting our nation's invaluable natural places and telling the stories of our rich traditions.
Just this week, as part of the White House's Tribal Nations Summit, the Biden-Harris Administration announced their "Tribal Homelands Initiative," which is a new collaborative effort to improve federal stewardship of public lands, waters and wildlife by strengthening the role of tribal communities in federal land management. At the National Park Service, having Sams at the helm will help this agency, which hasn't had a permanent Senate-approved director in more than four years, to fulfill its responsibilities to protect tribal interests and further the nation-to-nation relationship with tribes.
Our climate crisis cannot wait, so it is essential that Congress moves quickly to appoint strong leaders to head the federal agencies, such as NPS, in charge of our public lands and consequently our climate future.
On behalf of our 450 tribal and local elected officials across the Interior West, I extend my deepest gratitude to all of our Senate leaders for coming together and  confirming this qualified nominee to lead the National Park Service.
Gwen Lachelt is the founder and executive director of Western Leaders Network and a twice-elected La Plata County Commissioner (2012-2020) from Colorado.