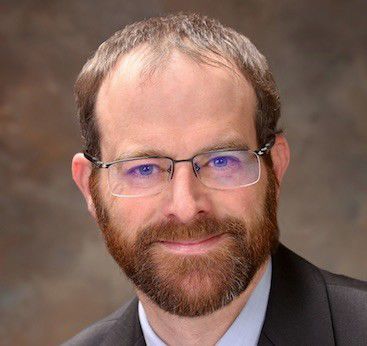 The Fourth of July marks the momentous victory of a band of insurgent settlers who took the power back from their royal masters. It is the most American of holidays because we remember on this day the people who founded this great nation and who gave us the freedoms that we now enjoy as an everyday comfort. Centuries ago, I would not have been able to write freely in a newspaper run by the British crown. Today I can because of what came after that celebration on July 4, 1776, when we declared our independence from tyranny.
American politicians have long used the Fourth of July parades, picnics, and fireworks shows as a showcase for their patriotism. Soon, local and statewide candidates will fan across the state to drape themselves in the flag and talk about what a great country we live in. Because it is true, across the political divides, that we are a great nation. One of Montana's senators, however, will not be in Montana today. Steve Daines decided to spend American Independence Day in Moscow.
Daines' visit comes ahead of our president's summit with Russian autocrat-president Vladimir Putin later this month. Putin is the guy who federal investigators are looking into for affecting the outcome of the vote that put Trump into office. America's energy secretary was there last week and now Daines is there with three other senators and the president's national security advisor, a man who makes no secret about his love for authoritarian leaders.
You have free articles remaining.
There will be scant American press coverage of what they do and the Russian politicians and businessmen (informally known as oligarchs) are boasting about "something big" underway. Daines has only said he will go there to "personally assess" the threats that Russia poses to Montana and the nation. This is entirely laughable. The Russians may add a trip to a vacant and unused missile site as cover but the reality is Daines is there for business interests.
But here is the slippery slope. Russians have made a lot of money in extraction industries like mining, oil, and gas along with the banking connections to funnel illicit money across the globe. These are the people Daines will meet with because these are the men who control Russia. These are the men who have journalists killed, dissidents jailed and invade neighboring countries to keep their profits intact.
The U.S. intelligence community (I was once a Russian analyst for it while stationed in England) has concluded Putin and his wealthy cronies at least attempted to throw the November 2016 election to Trump. They succeeded and Moscow expects some payback for this or at least wants the U.S. to come more into its orbit. If Daines wants to talk about the threat that Russia poses, this is the one. Russian leaders and its key businesses pose a threat to the world from a successful history undermining Western democracies across the globe. Daines' presence in the country and likely appearances with the same men who funded this assault on freedom will normalize what they have done.
This is the greatest outrage of this trip. Daines and the other U.S. senators' presence in Russia disrespects all of us.
Josh Manning is a combat veteran who lives in Helena.