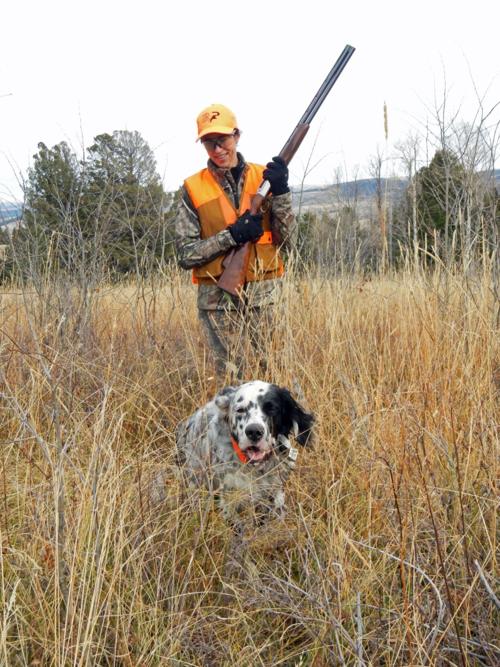 Outdoor recreation is a hugely important cultural touchstone for millions of Americans. Hunting, fishing, boating, hiking, wildlife watching, and other outdoor activities are passed down from generation to generation.
In addition to providing joy, overall well-being and bonding experiences, these activities also contribute $778 billion to the economy annually through outdoor-related retail, manufacturing, and tourism. While many of America's most treasured parks are on public lands, 70% of land in the US, excluding Alaska, is private, including some of the country's best wildlife and fishing habitats. Thankfully the Farm Bill that Congress passes every five years provides funding for crucial conservation programs that enable farmers and ranchers to improve water quality, enhance wildlife habitat, increase public access to private lands and much more.
That said, these conservation programs are routinely oversubscribed. As many as 75% of qualified applicants are turned away. Simply put, demand for conservation programs on 13.8 million acres goes unmet because of inadequate funding every year. Increasing this funding is crucial to protect lands, waters, and wildlife. It would not only provide opportunities for sportsmen and women, but also help mitigate the effects of climate change, support rural communities, and ensure a sustainable environment.
The Conservation Reserve Program (CRP) is among the largest private-lands conservation programs in the United States, and a terrific example of a conservation program that benefits hunters and anglers.
Each year the Farm Services Agency pays enrolled farmers to remove environmentally sensitive land from agricultural production and plant native species that improve environmental health. Acres conserved under the CRP make up a vital share of nesting habitat for more than half of North America's waterfowl. The program has also funded conservation efforts to support healthy habitat for whitetail deer, black bears, pheasants, grouse, quail, wild turkeys, and many other species that might otherwise suffer significant population declines.
In addition, the CRP protects over 170,000 stream miles for anglers, provides healthy habitats for pollinators like bees and butterflies, mitigates the impacts of flooding and drought, and absorbs greenhouse gas emissions. While not required for participation in the CRP, many landowners voluntarily open up CRP acres to the public for hunting and fishing. Without CRP, an estimated 40 million sportsmen and women would lose access to hunting and fishing.
To further address the issue of access, the Farm Bill includes the Voluntary Public Access and Habitat Incentive Program (VPA-HIP), the only federal program dedicated to creating public access on private lands. VPA-HIP is voluntary and works by granting money to state and tribal governments who then provide funding to private landowners for the purpose of enhancing public access to private lands for wildlife-dependent recreation such as hunting, fishing, or wildlife watching.
In my home state of Montana, VPA-HIP has been successful. About 165 private landowners have enrolled more than 60,000 acres of land, for awards totaling nearly $1.2 million. VPA-HIP funding can also be used for technical resources and assistance to landowners for wildlife habitat improvement and enhancement projects. Most importantly, the program allows states to assume liability for the public use of the land, a common holdup for landowners.
Many landowners, sportsmen and women, farmers, and ranchers, who are vested in conserving natural resources and wildlife habitats, want to move American agriculture toward a net-zero carbon future. Every day, we feel the impacts of climate change most acutely, such as severe drought, unprecedented heat, and massive wildfires. These programs will also help us mitigate the worst impacts of climate change in the future.
Earlier this month, over 215 farmers, ranchers, sportsmen, and conservation groups signed a letter urging Congress to double Title II conservation spending. Congress often has to make difficult decisions about what to fund, but this is not one of them. This is a once-in-a-generation opportunity to fundamentally improve conservation practices around the country.
Lisa Ballard lives in Red Lodge and is a lifelong sportswoman and board member of the Montana Wildlife Federation.