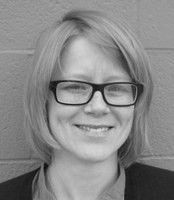 We are entering the holiday stretch. Many Montanans will spend extra special time with friends and family, giving thanks and reflecting on the previous year (and decade!). During this time, our social media flood with entertaining photos comparing how our hairstyles, families, and communities have changed. All this celebration and reflection reminds us that what matters most usually are not things, but the people, community, and connections in our lives. It is also a great time to talk with your loved ones about health insurance and to encourage friends and family to apply, shop, and enroll in coverage by the Dec. 15 deadline. The process can seem overwhelming, but there are resources at every step to help you.
Montanans know a good deal when they see one. Every single plan on the Montana Marketplace is more affordable than last year — on average, 13% cheaper. If you applied for a plan in past years and found the price tag too high, apply again. It pays to shop around because plans, prices, and networks change every year and most folks save money when they update their application and shop around. You can find a quick eligibility calculator at CoverMT.org to see what you might qualify for.
More than 80% of Montanans who enroll in Marketplace coverage also qualify for financial help to make their monthly premium more affordable. The Montana Marketplace is accessed through HealthCare.gov and is the only place you can take advantage of financial help you may qualify for. Also, if you are eligible for Medicaid and apply through the Marketplace, your application will be automatically sent over to Montana Medicaid.
Price is important, but value for your money is equally crucial. This year, there are more companies than ever trying to sell Montanans what we call "Swiss cheese plans," because they are full of holes and loopholes. Swiss cheese plans don't have the same coverage and protections and discriminate against people with pre-existing conditions or those who get sick.
Everyone gets sick at some point, so make sure your insurance is there when you need it. Make sure you are enrolling in a Qualified Health Plan (QHP). Be sure to ask the person helping you apply or apply directly through Healthcare.gov to be sure your plan meets your needs.
Many Montanans have questions about applying and enrolling in health insurance. Certified Application Counselors and Navigators are ready to help answer questions and walk you through the application process. Their help is always free and confidential, and most are based at your local health center or hospital. Find a full list of enrollment assisters at CoverMT.org. This year, Montana Navigator can also do phone enrollment assistance with the same free and confidential help. You can reach them at 1-877-568-6284 or 406-430-0005. There are also insurance agents across the state who can help you enroll; find a link on CoverMT.org.
Open Enrollment in the Montana Marketplace ends on Dec. 15, so don't delay. If you enroll in health insurance by Dec. 15, your coverage will start on Jan. 1, 2020. You also need to pay your first month's premium before the end of December to activate your coverage. If you need help with your application, reach out to an enrollment assister as soon as possible to make an appointment.
Please take the time this season to talk to the ones you love and encourage them to enroll in health insurance coverage by Dec. 15. Learn more, see what you qualify for, and find local assistance at CoverMT.org.
Olivia Riutta is the outreach and engagement manager at the Montana Primary Care Association and facilitates Cover Montana to connect Montanans with health insurance information and enrollment assistance.
Catch the latest in Opinion
Get opinion pieces, letters and editorials sent directly to your inbox weekly!