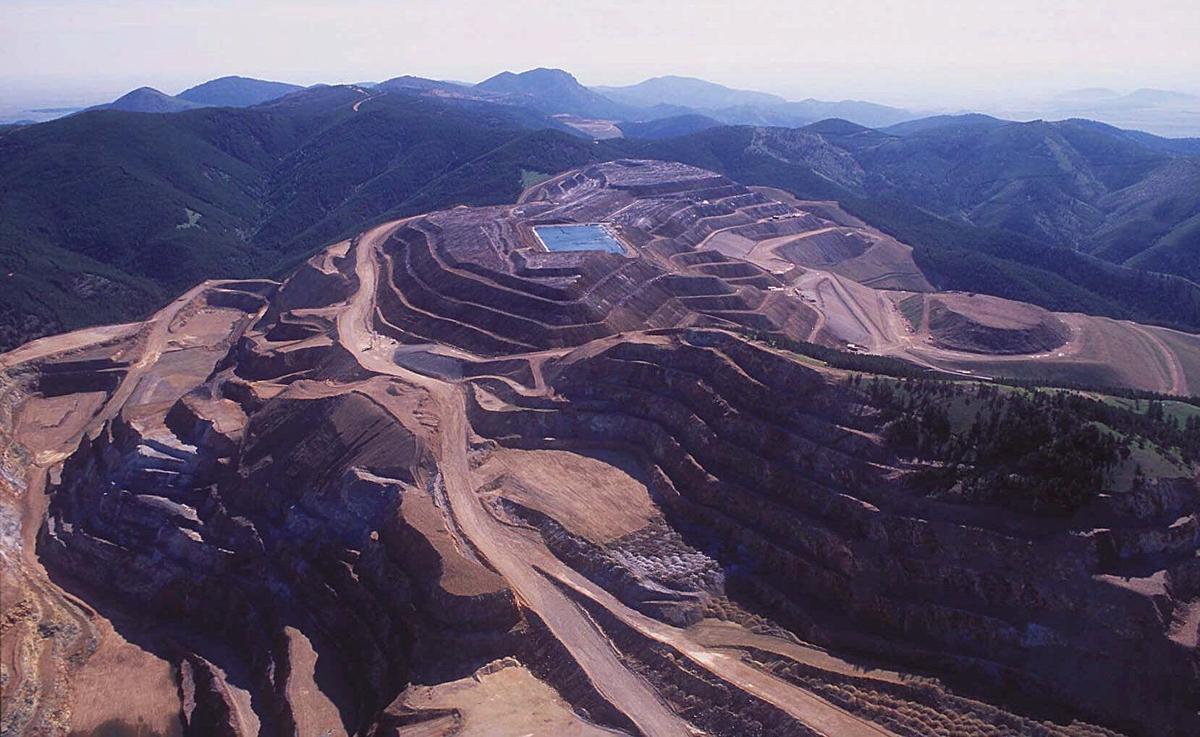 For the Fort Belknap Indian Community, the state of Montana's "bad actor" mining law is a matter of accountability, justice and common sense. We support the state enforcing that law against Hecla Mining CEO Phillips Baker.
Baker was the top financial official at Pegasus Gold when the company filed for bankruptcy. Baker moved on to his next venture, but those of us living downstream from Pegasus Gold's abandoned Zortman-Landusky mines did not have that luxury. After obliterating areas of the Little Rocky Mountains that are sacred to the Gros Ventre and Assiniboine Tribes and contaminating streams with cyanide and acid mine drainage, the bankrupt Pegasus Gold walked away from its reclamation obligations.
For the Fort Belknap Indian Community, there is no walking away. Twenty years after the Pegasus bankruptcy, we continue fighting to control an endless flow of toxic pollution from the Zortman-Landusky mines. Acid mine drainage has reached our tribes' powwow grounds and ceremonial sites. It has fouled drinking water sources formerly used by tribal members and harmed our ability to fish. The impact on our people and their cultural ties to the land has been devastating.
The problem is not going away. The state of Montana expects that water treatment to staunch the flow of pollution onto our tribal lands will be required forever, costing millions of dollars every year. Funding to continue that work, let alone address the root of the problem, is woefully inadequate.
Against this backdrop, the decision by Gov. Steve Bullock and the Montana Department of Environmental Quality to enforce the bad actor law against a top executive of Pegasus Gold is only common sense. Why should Baker be allowed to come back to Montana and profit from new mines as Hecla's CEO while our community continues to suffer from the fallout of his last venture in the state? How is that fair?
Mining companies and their executives should be held accountable for their pollution. Those who claim Baker should be welcomed back to Montana under his new corporate banner have not suffered the consequences of mining pollution as we have.
The state's job is to protect its citizens and our environment. Handing out new mining permits to the top officials of Pegasus Gold while our community continues to suffer from their abandoned mines and all Montana taxpayers bear the company's financial burdens would fly in the face of those basic responsibilities.
If Baker wants to mine in Montana again, he must pay back the public for the costs of cleaning up his former companies' messes. Those funds could be put to work immediately arresting the contamination of our tribal lands from the Zortman-Landusky mines and providing resources for perpetual water treatment. Unless and until Baker takes responsibility as the law requires, he and his new company, Hecla, should not be allowed to profit from new mines in Montana. DEQ has done the right thing by enforcing the bad actor law against Baker.
Andrew Werk Jr. is president of the Fort Belknap Indian Community Council in Harlem.