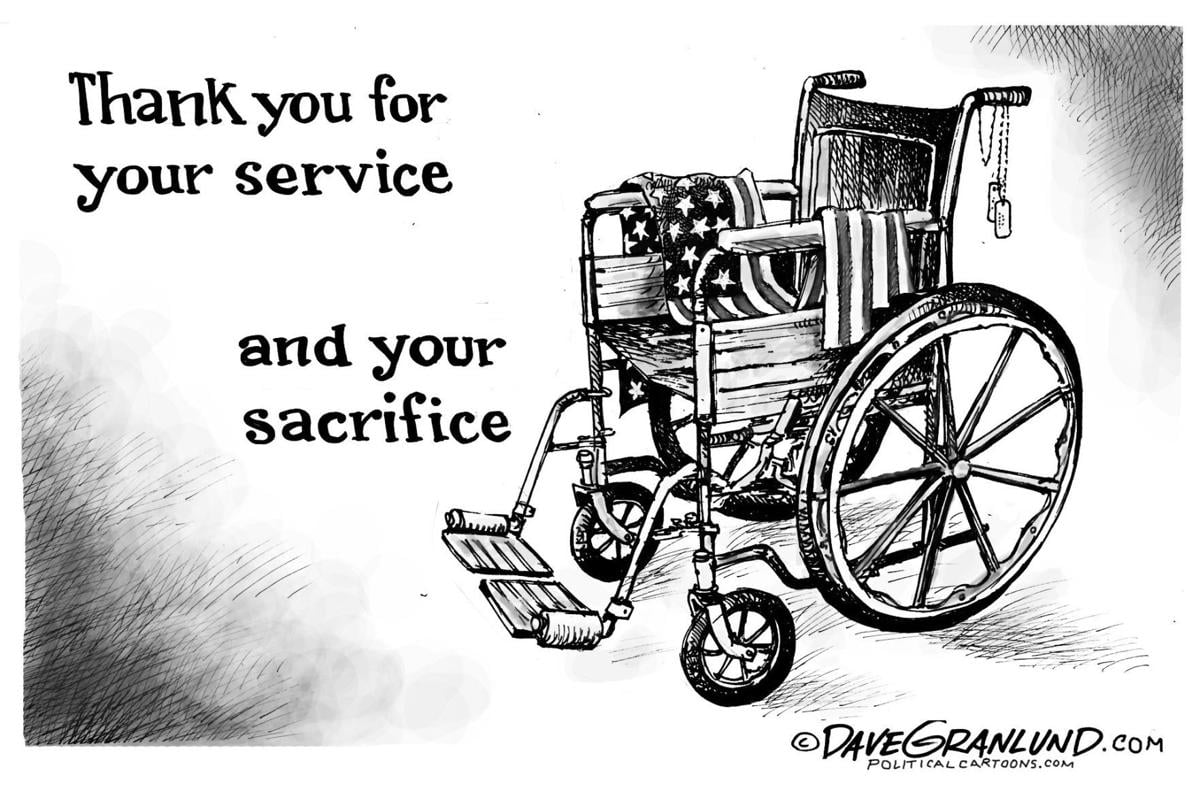 I had lunch recently with a friend who is a Vietnam combat vet. Although we have known each other for several years, we had not talked at length about how our experiences there affected us. I had joined the Navy as an alternative to being drafted and was witness to the secret war in Laos that in 1969 was denied by President Nixon and unknown to the American people. My friend had gone into the Army, idealistic that we were on the right side, and survived the experience both physically and mentally, but grew spiritually as he made a commitment to become a better person. As we talked, he reflected on the challenges he long ago was told were for the greater good of America, and by extension the world, saying with an expansive upward glance, "and we have come to this?"
He was referring, of course, to the early propaganda peddled back then that intervention in Vietnam was for a just cause. In retrospect, our nation's lengthy and extensive world conflict, aka "The War on Terror," makes the brutal Vietnam War seem somehow much smaller. We have indeed come a long way since Vietnam, and it has not been good for us, much less for our victims: victims of conflicts that have now destroyed five countries in the Middle East, most of which are poor and lack means to defend themselves.
As a freshman in college, I experienced the Cuban missile crisis not knowing which would be worse, a nuclear war or having to complete a major paper on time. We now know that this crisis was resolved by JFK's steady engagement with Nikita Khrushchev with a negotiated settlement — despite being prompted by everyone around him to use military force. Fast forward to 2017, and it seems we have learned nothing. Donald Trump told the United Nations: "…we will totally destroy North Korea,"
You have free articles remaining.
Mike Pence said to a Minot, North Dakota, missile crew and later, by news, to the world:"We are entering a very dangerous time, and I have come here personally to tell you that you may receive a launch order in the near future. I want you to know that we have planned for all contingencies, but it is possible that things may escalate beyond what we believe will take place. If you receive a properly formatted launch order, you launch. Don't waste time trying to confirm the order, because it is not standard operating procedure for you to delay like that. If you get a launch order, carry it out."
Never mind that countless false starts during the cold war could have led to nuclear annihilation, had cooler heads not prevailed on both sides. It is unsettling that President Trump's first instinct is to shout and hit, rather than listen. And we have come to this?
On Veterans Day 2017, America is poised to create veterans of many more men and women who will take part in our wars, wars that Americans are largely responsible for, wars which rob us of our young people and our treasure, wars that make our target countries uninhabitable and impoverish their citizens, and wars that make us question who we are as a nation. Please join me in honoring our veterans this week by resolving to help end these conflicts and elect leaders who will avoid future ones.
John Snively, of Missoula, is president of the Western Montana Chapter Veterans for Peace.