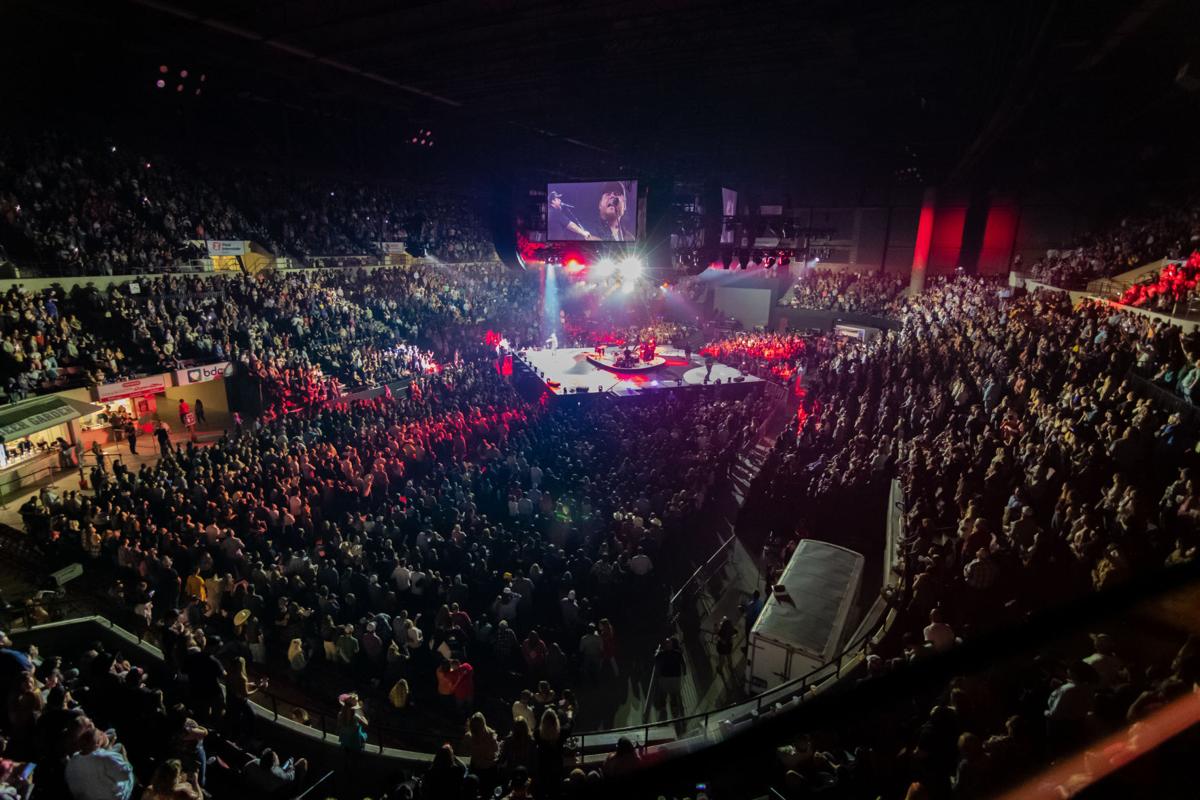 Trust me. I hear a lot about MetraPark, not just my work, but in the community. And one of the things I hear most is "Why does Missoula get all the good concerts?" Looking back a few decades, I suppose I might have wondered the same thing and maybe that's why my wife and I started the Magic City Blues festival all those years ago. I've learned a lot since then (to put it very lightly) — not just about what it takes to book artists but about how the entire live music industry works.
To start, the acts choose us, we don't choose them. And in this industry, it all starts with the artist. But most people don't know there is a plethora of parts, pieces, and circumstances that have to fall into perfect place for a show to actually happen.
So, here it is: Concerts 101, by yours truly. I'll start with the players: the booking agents, the promoters, and the landlords (that's us).
The job of the booking agent is to represent the artist. Their goal is to book the tour and sell the show to the local talent buyers, find the venue and negotiate the price. Imagine nailing down all the details — given the fact that shows at MetraPark are usually booked well over a year in advance.
Promoters fund the tour and buy the shows. Seems straightforward but it's a delicate balance. Their goal is to have a sold-out show but make sure that no one is left without a ticket. They also need to make sure the artist gets paid well but that they, themselves, are also profitable.
We help them scale shows appropriately based on what we know works in our region (Kesha versus Manheim Steamroller) and historical data.
And it's not just spectators who come to MetraPark (and/or Billings) to see shows, artists also bring huge entourages. For one recent memorable concert, Luke Combs rolled in with his band, crew, and technicians in six buses and 14 semi-trucks worth of equipment.
Teams of technical experts turn the performances into the experiences that the audience has paid to see. MetraPark helps source the local hands. They help unload the trucks, install the rigging, trussing, and grids so that they can hang the screens, PA speakers and lights. Our team of event coordinators also facilitate catering and act as mini project managers lining up the additional needed labor through the local stagehand union, Rimrock Stagehands.
As "landlords" we work closely with the other "players" — sometimes for years in advance to see 'holds' turn into real events. Promoters reach out to us and reserve certain dates for when their 'artist' is going on tour and could potentially be in the region. It's not uncommon to have two or three holds on a certain night or weekend.
It's important to remember these concerts or shows can't be scheduled during MontanaFair, graduations, the NILE Stock Show, Wrangler Team Roping or other important community and cultural events that take place.
Once a show is confirmed ('holds' go to first come, first served), we make sure the venue is ready to host the event. We plan and facilitate security and concessions. We also assist in event promotion and ticket sales.
When it comes to concerts specifically, we don't profit from ticket sales. We only make what we are able to negotiate with the promoters and concessions. As far as concessions, sometimes we make money and sometimes we break even once we cover operational costs. But it's not really the point — we're in it for the long term which is to bring great concerts and performers to Billings.
How? We court national promoters like Live Nation, AEG, and Pepper Entertainment as well as local promoters like the Pub Station. They are our life blood and without them there are no shows.
I hope I've shed a little light on the whole industry surrounding live entertainment. We rent out our facilities, provide the labor, the insight, assistance where needed and, hopefully, an experience that allows the promoter to make a dime and artists to give their best possible performances. Because that means they'll come back and ideally encourage other shows to come here too. That's the game right? The more shows we get, the bigger the variety and the better it is to live in this community.
The live music entertainment industry is a huge economic generator for us and Billings really is the arts and entertainment center of the state. The real beauty, though, is the show itself — the unforgettable, intimate, lovely symphony that is great live music, big shows, big sets — and all of these people coming together to share these experiences.
Then the lights come on. The strong workers, the stage decks, the miles of cable, the planning and frustration that sees all these pieces finally fall into place… it all goes away. And that's just how it should be.
Artists have to art, after all.
Editor's note: Tim Goodridge is assistant general manager at MetraPark. This guest opinion is one in a series from MetraPark officials hoping to better inform Yellowstone County taxpayers about the institution's place in our community. Officials are currently preparing a modern, new vision for MetraPark with upgrades that could be funded by a voter-approved mill levy or bond.