I am an executive director of a nonprofit with work I enjoy immensely. And I'm troubled. I did something a year ago that for people in some cultures, would seem unremarkable; but in ours, has been considered extraordinary.
I changed my life to care for my 93-year old mother during COVID; and, during her sunset years when COVID is eventually no longer a concern.
We bought a house together last year and she now lives next to me in a detached cottage, just off the main house. I still work full-time, but want to give mom companionship and care during the hours I'm working at my job.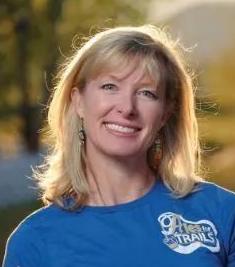 What troubles me is that finding a consistent, compassionate and vaccinated caregiver to help has been nearly impossible.
I hired a few agencies over the past year and learned how stretched thin they are. Caregivers at agencies are few and far between, and rarely trained in memory care, which takes a special kind of person to answer the same question every 30 seconds. This results in having a variety of different caregivers from day to day, who must be introduced to mom and her routine. An older person needs consistency and relationship when someone is coming into their home and personal space.
Private caregivers with the simple credentials of consistency, compassion and COVID vaccination are also hard to find. Over the past year I asked everyone I knew; I advertised on various websites; I went to the CNA school and put an ad on their bulletin board; and I asked every nurse I met if they knew anyone who might be interested.
I finally found a wonderful woman who comes three days per week, and whom I'd assumed was vaccinated. After all, she works intimately with my mother during a pandemic whose most devastating blows are inflicted on the elderly. She told me a few weeks ago that she is not vaccinated.
I was troubled. And I'm relying on mom's vaccines to do their job in case our caregiver brings COVID into our home, because other than the vaccine issue, she's the best thing that's happened for mom in more than a year.
I recently interviewed another potential caregiver to cover some days our main caregiver can't work. This person has worked at other retirement facilities and still works in the health care field with newborns. She isn't vaccinated either.
Why would a person even consider working, unmasked, with a vulnerable, elderly person?
What is it about this town, this state, this country, that has put us in this position where people think they can interface with others unmasked and unvaccinated during the middle of a deadly pandemic that is lethal to so many elderly, and then give care to the elderly?
I have a great job, an enjoyable career and am looking at my own retirement in 10 years. It would be financially devastating to quit working to care for my mother.
Her long-term care insurance pays for others to provide care, but it will not pay family members. Yet it seems the only way to provide consistent care by a vaccinated person is to look inward.
Can we be unselfish enough to care for others in our community who have earned our respect and need our care? Can we adjust our lives and our own comfort to honor our elderly and those in vulnerable health? I wish I could hear a resounding "yes."
Kristi Drake is executive director of Billings TrailNet, a non-profit group advocating for healthy and safe outdoor lifestyles.