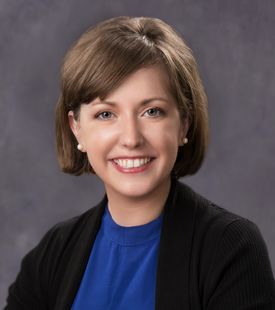 Editor's note: Corrections have been made to the fatality data highlighted with bullet points after the first paragraph.
In Montana, we value family ideals and believe that everyone deserves to be safe and live free of violence. However, the state's Domestic Violence Fatality Review Commission tells a chilling story: Intimate partner homicide resulted in:
6 deaths in 2013
11 deaths in 2014
18 deaths in 2015
21 deaths in 2016
That's a horrifying increase of 250% in intimate partner homicides in just four years. Even one victim of domestic violence is one too many, and we as a community and as a state must do better to prevent these tragedies and provide support to those in need.
Domestic violence is a complex issue and takes a network of programs to prevent it and protect victims. One of the single most important factors in determining whether a survivor escapes domestic abuse is access to civil legal services. Studies show that representation by a lawyer means more protection for victims and their children, including through legal needs such as protection orders, divorce, child custody and child support.
You have free articles remaining.
Despite the benefits of access to civil legal aid, victims of domestic violence are not entitled to court-appointed lawyers for civil cases. Abusers facing criminal charges, however, are entitled to these services while victims are left to navigate the complex court systems on their own. Many victims cannot afford to hire an attorney to help them because their abusers often control their finances, and the lack of access to court-appointed attorneys often perpetuates the cycle of abuse and ensures that victims are one step further from breaking free. Further, many abusers misuse the court system to maintain power and control over their former or current partners.
As an attorney, I have seen firsthand the difference civil legal aid can make for someone trying to escape domestic violence. I was fortunate enough to meet Lynn (name changed for privacy) when she first realized she needed legal help. She was desperate and afraid. Even though she was only 32, she had been diagnosed with a terminal illness and was struggling to cope with the treatments. At the same time, her home life was deteriorating as her husband became increasingly abusive and violent. Lynn couldn't risk losing the health insurance she got through her husband, but she knew she couldn't stay in her marriage any longer.
Crowley Fleck's pro bono program partnered with Montana Legal Services Association to provide volunteer pro bono attorneys to help her with her complex case. Working with Lynn, our firm was able to obtain a legal separation from her husband instead of a dissolution, allowing her to keep her health insurance and continue receiving medical treatments. Lynn was also able to secure an Order of Protection against her husband to protect her from further physical and mental abuse
With the help Lynn received, she was empowered to leave her husband, later saying, "I think I would have given up at some point if there wouldn't have been the light that there was at the time that there was. It was what I needed." The legal assistance Lynn received meant that she could focus on her health and her life, enjoying the precious time she had left before cancer would ultimately take her life.
But too many domestic violence survivors are unable to access legal representation, and instead are forced to live in danger and instability as the need for civil legal aid far outweighs the funding available to provide these critical services. Resources are stretched too thin to provide civil legal aid to all Montanans, but unfortunately there is only enough funding and volunteers to provide limited services to most victims rather than the full representation that they need and deserve.
Our community can do more for survivors, and while intimate partner homicides are on the rise, we must protect victims and provide what are often lifesaving services to those suffering from domestic violence. We can make the promise of America real – with liberty and justice for all.
Alissa L. Chambers is a partner at Crowley Fleck in Helena and a member of the board of trustees for Montana Legal Services Association.