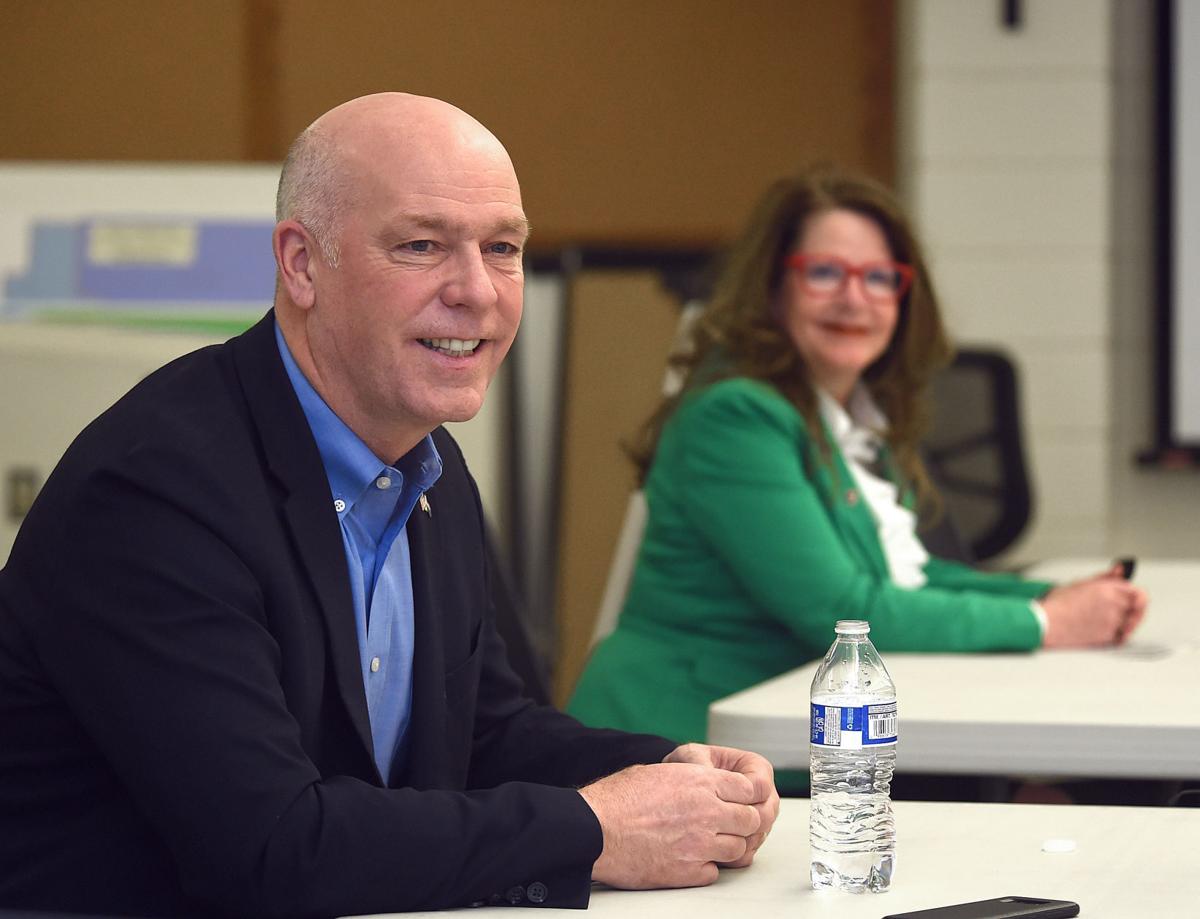 In response to the State Superintendent of Public Instruction's recently published "Op Ed", and the opinion of the Montana Attorney General regarding critical race theory, the undersigned members of the Montana Legislative Indian Caucus offer the following response.
In 1972 the Montana Legislature overwhelmingly approved and endorsed the teaching of critical race theory within all of the state's school districts. With the adoption of a Constitutional amendment outlined in Article 10 (1)(2), which was further codified into law in Montana Code Annotated MCA 20-1-501. MCA 20-1-501 recognizes the necessity to support Montana's indigenous communities' and ensure that their stories and experiences are shared so that all students in Montana have exposure to tribal peoples' perspectives, and context regarding the actual historical record in Montana and the United States.
Specifically, MCA 20-1-501 recognizes the distinct and unique cultural heritage of American Indians and commits our state to do so by preserving our cultural heritage through education. MCA 20-1-5012(2) goes on to state that "every Montanan, whether Indian or non-Indian, be encouraged to learn about the distinct and unique heritage of American Indians in a culturally responsive manner... and...[i]t is also the intent of this part, predicated on the belief that all school personnel should have an understanding and awareness of Indian tribes to help them relate effectively with Indian students and parents, that educational personnel provide means by which school personnel will gain an understanding of and appreciation for the American Indian people."
Thus, the Montana Constitution set in motion the development of curriculum, professional development, content standards, licensure standards, and related content-rich language/cultural programs that are managed and monitored by both the state Board of Public Education and Office of Public Instruction. As designed, developed, and implemented in 1999, Montana's Indian Education for All Act (IEFA) is a powerful tool. According to the Montana Office of Public Instruction website, IEFA is part of a content-rich landscape, which seeks to provide "schools and staff with knowledge, skills, and content to ensure Indian Education for All means cultural enrichment, academic engagement, and equitable pedagogy for students." Providing a relevant and historically accurate education is what the state of Montana has been doing with IEFA for over two decades. In fact, Montana is considered a leader in the nation with regards to our IEFA law and other states have followed suit and used our model. We are a unique state that does not fit into the box that the discourse on national politics wants us to fit into.
Through IEFA school districts across the state have worked alongside tribal communities to successfully build bridges with all communities by presenting diverse voices, combating historic inaccuracies, and working for equity as well as incorporating racially and differing opinions. A myriad of resources have been created over the years and are available to all teachers. IEFA works to eliminate bias and misinformation in our schools. Much of IEFA is congruent with critical race theory. If critical race theory is attacked, then these good works that have been taking place in community schools across the state can also be considered to be under attack because challenges to the validity of critical race theory undermine the very core of IEFA.
There is no denying we have some institutional challenges in our public systems, especially in regard to Native American students and communities. Here are just a few examples of how critical race theory through IEFA can be utilized by educators across the state:
• Identify the root causes of disparate discipline that affects Native American children (see ACLU report Empty Desks, 2019);
• Examine the Native American student achievement gap and how historical trauma is interwoven;
• Examine the Native American student dropout rate in a useful way;
• Examine the statistically disproportionate high mortality rate among Native American communities during the COVID Pandemic;
• Examine tribal identities historical and contemporary to dispel stereotypes and misinformation.
Let's imagine if critical race theory is banned, then how would the following content specific instructional lessons and methodology be taught:
• The Allotment Act and illegal takings;
• When the Declaration of Independence called Native Americans "merciless Indian Savages";
• The establishment of Reservations and the Indian Reorganization Act of 1934;
• The Native American's view of Thanksgiving and Christopher Columbus;
• Missing and Murdered Indigenous people.
The inability to cover these topics by utilizing a critical lens of academic inquiry would have the same effect as historical erasure, where Native American identity, culture, perspectives, and history are not included. This would violate our Montana Constitution and MCA 20-1-501. It would not provide an objective education that would show various viewpoints, the complicated history of our state, and the diversity that exist here. We cannot take this step backward after many decades of work towards elevating Indigenous voices. And yet, we still have a lot of work left to do.
As Montanans we have already embraced our most interesting and bumpy past, rather than attempting to ignore it for fear of upsetting others. Entertaining misinformation and political fear mongering concerning critical race theory could start to erode IEFA, tribal relationships, and our constitutional rights as Montanans. Critical race theory poses nothing to fear. After all we have been doing this for over 20 years. We ask you, as fellow Montanans, to support the continuation of true history and accurate stories of all people by voting for candidates that will support IEFA and critical race theory. Look past the ignorance and lies cast by the superintendent of public instruction and attorney general and educate our children with the truth. To do otherwise will only further marginalize Montana Indians and other people of color.
This guest view is signed by Sen. Shane Morigeau, Rep. Tyson Running Wolf, Rep. Donavon Hawk, Rep. Rynalea Whiteman-Pena, Rep. Marvin Weatherwax Jr., Rep. Jonathan Windy Boy, Rep. Sharon Stewart Peregoy, Sen. Susan Webber, and Sen. Mike Fox.