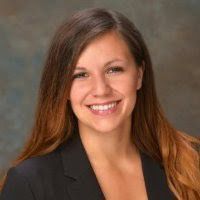 Let's take another look at the BLM methane rule
Regulations always come with consequences. In cases where cost definitively outweighs intended benefits, environmental or otherwise, the results can be damming.
In line with the goal of domestic "energy dominance," Congress and federal agencies have been actively reforming regulation to remove unnecessary barriers to economic growth. But some view this work as threatening to the environment and public health. Recent commentary on one rule in particular – the BLM methane rule – warrants further review.
In the 11th hour of the Obama Administration, just a week after President Trump was elected, the Bureau of Land Management published a new rule on the venting and flaring of methane on federal lands. Proponents claimed the rule supported goals of dramatically reducing greenhouse gas emissions by 45 percent by 2025.
According to EPA, the entire oil and natural gas industry represents a mere 3.4 percent of total greenhouse gas emissions in the U.S. Exploration and production activities alone, including drilling and hydraulic fracturing, account for just 1.07 percent of that total.
Industry groups immediately challenged the proposal, arguing that the new rule would place a tremendous economic burden on energy development without any real benefit. The most ambitious estimates of the BLM expected the rule would reduce emissions by only 0.0092 percent, a negligible amount. Total cost, however, would be upwards of $279 million annually, with small businesses largely footing the bill. At that price, compliance would be enough to bring many of America's well operators to their knees, effectively eliminating vital production revenue and payments to royalty owners.
Industry also claimed that the rule was outside the legal authority of BLM to propose. That's why several attorneys general, including Montana Attorney General Tim Fox, sued the agency for federal overreach.
The EPA and state agencies already regulate air pollution in numerous rules and statutes to comply with the federal Clean Air Act. Contrary to opinions which suggest Montana's current regulatory framework to be lacking in protections for air quality, a robust set of emission controls, including the DEQ Leak Detection and Repair Program, requires frequent inspections of emissions sources by sight, sound, or smell, and does not exclude inspections by infrared camera. Venting and flaring of natural gas is restricted by the Board of Oil and Gas Conservation. Operators are required to capture emissions or apply for permits to flare limited quantities in cases where capture is not feasible — often for a lack of pipeline capacity.
Reports from the BOGC reveal a (methane) capture rate of at least 90 percent in Montana. That means at locations where wells are extracting oil, most of the residual natural gas produced as a byproduct at the well-head is contained and sent by pipeline to a processing plant.
To effectively capture and recoup royalties from natural gas, the most productive step communities could take would be to advocate for modernizing our pipeline infrastructure. But sadly, we've seen the opposite take hold of many new and proposed projects. Pipeline protests have become the norm for much of the midstream sector.
Industry innovation, not additional regulation, yields the greatest return on investment — protecting the environment and growing the economy. In 2012, for example, the EPA reported that voluntary measures by the industry to reduce methane emissions equated to $264 million in additional revenue. Beyond the added revenue, consider the following environmental achievements.
EPA studies found that methane emissions fell by 13 percent from 2011-2014, during a time when natural gas production skyrocketed. What's more, methane emissions from hydraulic fracturing fell 81 percent between 2012 and 2014.
Montana's oil and natural gas producers are a key driver of the state's economy. The industry provides high-paying jobs and benefits to (primarily) rural workers and yields millions in revenue to fund schools and other public programs.
Most importantly, Montana has an environmental record which proves that petroleum production can co-exist alongside agriculture, tourism, and every other major revenue generating industry in the state.
Regulation can go only so far before the effects are deleterious. The outdated argument that forces a decision between protecting the environment and producing meaningful revenue is a farce. We all want a clean and healthful environment, and we also depend on the means to enjoy it — living wages and a stable tax base that afford the opportunity not merely to visit Montana, but to survive here.
Innovation has shaped the methods and mindsets of businesses that rely on land use for their livelihood, especially extraction industries. At some point, progress and innovation must be allowed to produce the economic and environmental goals shared by all, without the interference of misconceptions and false pretense.
Jessica Sena is a communications consultant for the Montana Petroleum Association.