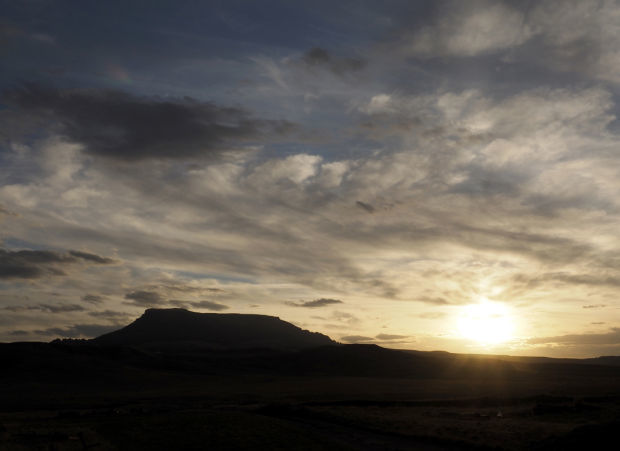 The Bureau of Land Management public lands around Lewistown in the central part of the state are a hidden gem of incredible wild scenery. This swath of 650,000 acres remains one of the last wild places in central Montana.
The area is home to Montana's second largest elk herd and some of the West's biggest trophy bulls. It is also habitat for deer and offers one of the most sought-after big game hunting experiences in the country, attracting sportsmen and women from all over.
Because this land is owned by all Americans, the public has a vital role in how it should be managed. We were the managers in the Lewistown BLM office when the current land use plan was finalized in 1994. We know this landscape well and appreciate its rugged and quiet wonder.
Periodically the BLM revises its land use plans, taking into account the wishes of the public. The Lewistown BLM office is currently undergoing one of these periodic plan revisions. To do this, it worked with the public about how these lands should be managed, with the goal of striking a balance between conservation and development and ensuring that certain areas should be safeguarded for the enjoyment of future generations.
During planning efforts, the Federal Land Policy and Management Act requires BLM to prioritize the designation and protection of Areas of Critical Environmental Concern (ACECs). These are "areas within the public lands where special management attention is required to protect and prevent irreparable damage to important historic, cultural, or scenic values, fish and wildlife resources ..."
In 2016, the BLM Lewistown office's draft plan revision recommended that all existing ACECs — nearly 23,000 acres, many of which our 1994 team originally identified for special management — still contained the same special values and deserved continued protection.
Protect Square Butte
One such place is Square Butte ACEC, which contains artifacts indicative of human occupation spanning at least 9,000 years. The cultural properties here are in nearly pristine condition, and most retain all their archaeological integrity – which is extremely rare for an area of this size. Mountain goats inhabit the area.
Another place is Collar Gulch ACEC, a mountain stream habitat which contains a genetically pure strain of westslope cutthroat trout—the official state fish of Montana. Westslope cutthroat have disappeared from 94% of their native range on the east side of the Continental Divide, and today the only remaining genetically pure native westslope cutthroat trout are found in tributaries of the Missouri River.
Despite the local BLM's work and the significant public input, their recommendations were drastically altered by political appointees in Washington, D.C. The draft plan and environmental impact statement that was released earlier this year eliminates every existing ACEC and is vastly lopsided in favoring mining and drilling over any conservation of wildlands, native wildlife, or natural water sources.
Bullock's input needed
It is ironic that the administration's political appointees want to relocate the BLM's national headquarters out of Washington, D.C., supposedly to make decisions that better reflect local input, while they are simultaneously ignoring the extensive public participation of local users on this and other land use plans.
The recently-released Lewistown draft plan is not how smart and durable land management decisions should be made. Montanans deserve better. We deserve proposals that incorporate the best science and recommendations that are a product of public meetings and public comments and that strongly support balance between conservation and development.
The public comment period recently closed. Now it is up to the Gov. Steve Bullock to weigh in with BLM, as these final decisions will last for decades to come. Conservation of our wild lands is essential as a legacy to our children and grandchildren. It's imperative that BLM consider and listen to the public and its local land managers who know the landscape best.
Chuck Otto, of Anaconda, and Dave Mari, of Lewistown, are retired from the BLM. Federal law provides a comment period for governors to weigh in on proposed changes in BLM land management plans.
Catch the latest in Opinion
Get opinion pieces, letters and editorials sent directly to your inbox weekly!