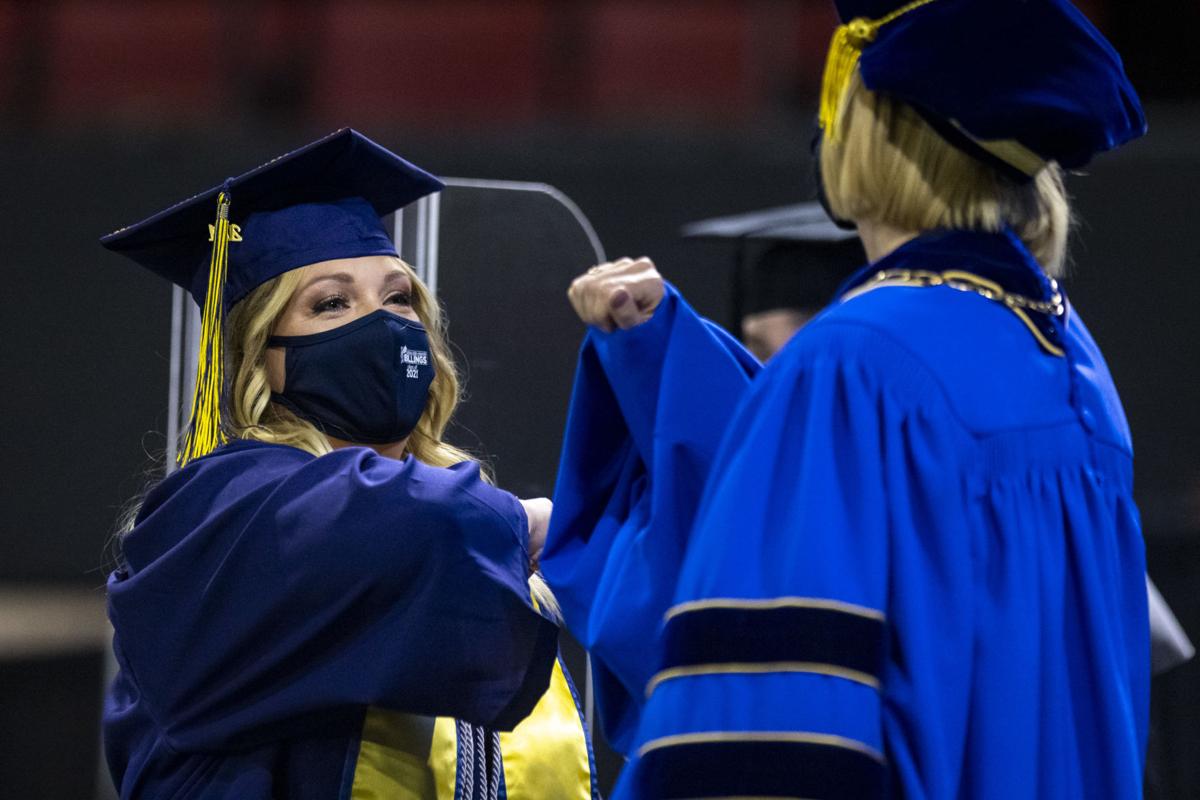 Student success is more important now than ever. With the coronavirus pandemic having consumed our lives for the past year and a half, many students had to drop out, reduce their course loads, or delay college due to life circumstances and uncertainty. The student population at MSU Billings is unique; many students have families, work full-time, and some struggle to complete their degrees due to family and financial obligations. However, this should not be a deterrent for any of our current or prospective students to start or complete their degree.
At MSU Billings, student success is our main driver. Our main focus is doing whatever it takes to meet students' needs whether they be recent high school graduates or adults looking to finish — or start a degree. We want our students to be successful and graduate with a degree that will improve their career opportunities so they can provide a good life for themselves and their families. MSU Billings has great resources to support student success such as the Academic Support Center, Advising and Student Support Services/TRIO, Career & Employment Services, Disability Support Services, Military and Veteran's Success Center, Veteran's Upward Bound, Native American Achievement Center, Financial Aid, New Student Services, and Student Health Services which includes a growing mental health counseling and support component.
Our faculty know students individually, become their mentors, and provide research and internship opportunities that elevate students' experience and prepare them for their next step after graduation. The caliber of our faculty and staff are second to none, with 86% of faculty having attained the highest degree in their field and highly trained and educated staff. It is rare to see this level of genuine caring and support, and I feel very fortunate to lead an institution which truly embodies student success.
While enrollment numbers are important, I want to focus our energy and resources on supporting our students to complete their degree which makes a difference for our community. I have always said that the most expensive college degree is the one that is unfinished. To compete in today's economy and workforce, you must complete a degree. Preparation beyond high school, whether it is a certificate, associate degree, bachelor's degree and beyond, is imperative to developing critical thinking, problem solving, and lifelong learning skills that expand long-term earning power.
I am proud that MSU Billings has been a leader in alternative course delivery throughout our history. Last year we significantly invested in improving the online student learning experience with the latest state-of-the-art technology called Connected Classrooms. With this technology, students who need to or wish to take online courses will have the flexibility to watch a recorded lecture or participate in a real-time lecture from wherever they are. We are also at the forefront of HyFlex course delivery, which is a hybrid of in-person and online courses and provides the greatest flexibility for students to attend class in person, join the class remotely in real time, or view recorded class activities later. Additionally, MSU Billings has over 20 fully online programs including business, communications, rehabilitation and mental health counseling, general studies, education, school counseling, health administration, RN to BSN, and more.
We will continue to meet students where they are and work with them to ensure they succeed in college so they can create better lives for themselves and their families. You do not need to look any further than your own backyard to receive a world-class education.
If you want a supportive, individualized, and affordable college experience no matter where you are in your life, then MSU Billings is for you. You can be you at MSU Billings and receive an excellent education. Thank you to our wonderful Billings community and beyond for the support you have shown our university.
Stefani Hicswa is Chancellor of Montana State University Billings.