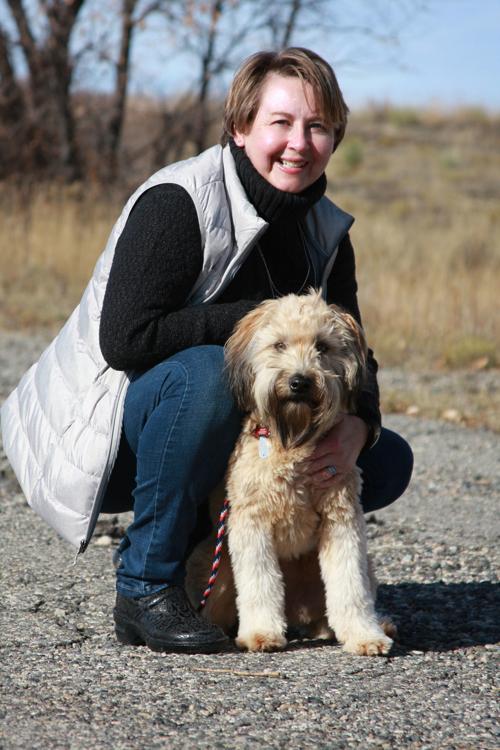 Dog Tag Buddies' contribution to ground-breaking Montana legislation finally came to fruition this month with stricter guidelines for service animals and criminal charges for those that misrepresent their animal as a service animal.
As of Oct. 1, 2019, House Bill 439 took effect, revising revised Montana Code Annotated 49-4-214, the Montana law related to disabled individuals' right to be accompanied by service animal. The revision aligns Montana's laws more closely with the federal guidelines presented in the Americans with Disabilities Act (ADA). This revision defines the exact types of animals allowed as service animals and allows for certain questions to be asked of a person who represents that the person has a disability and is assisted by a service animal, among other stipulations regarding service animals in training. Most importantly, the bill introduced a new criminalization element for the misrepresentation of a service animal.
It is a big step towards cracking down on misrepresenting service animals, but most importantly it will protect handlers and their legitimate service animals. The new law will protect businesses as well as the disabled community. I think that's huge.
Dog Tag Buddies spearheaded the campaign to change the law, and has been heavily involved in the process since last year. The organization worked with Rep. Denley Loge, R-Saint Regis, who sponsored the bill, to update Montana's laws. This revision was signed into law on May 7.
You have free articles remaining.
"People are misrepresenting their pet as a service dog," said Rep. Loge. "The problem I see with this is it's actually eroding the respect for the service animals that are needed."
We were honored to have so many individuals step up to really push the legislature to pass this law. Bill and Janet Austin have spent eight years educating people from Delaware to Montana about service dogs. They both worked tirelessly, alongside me throughout this process to show up for hearings and write emails to legislators asking for their support.
"As a wife of a disabled veteran who utilizes a service dog, this bill was a necessity to put Montana more in line with ADA requirements. We've spent eight years trying to educate people about service dogs," Janet said. "This is a huge win for service dog handlers and hopefully for business entities, so they realize they also have rights."
I frequently go out into the community to educate the public about the law, why certain restrictions are in place and clears up common misconceptions of service animals. Dog Tag Buddies is a Montana-based nonprofit dedicated to providing veterans with hidden injuries (PSTD, TBI, MST) opportunities to lead more fulfilling lives. The organization provides no cost services in the adoption and training of rescued dogs to become either companion animals or service dogs, depending on the needs of the individual veteran.
DeeDe Baker, of Billings, is founder and executive director of Dog Tag Buddies.