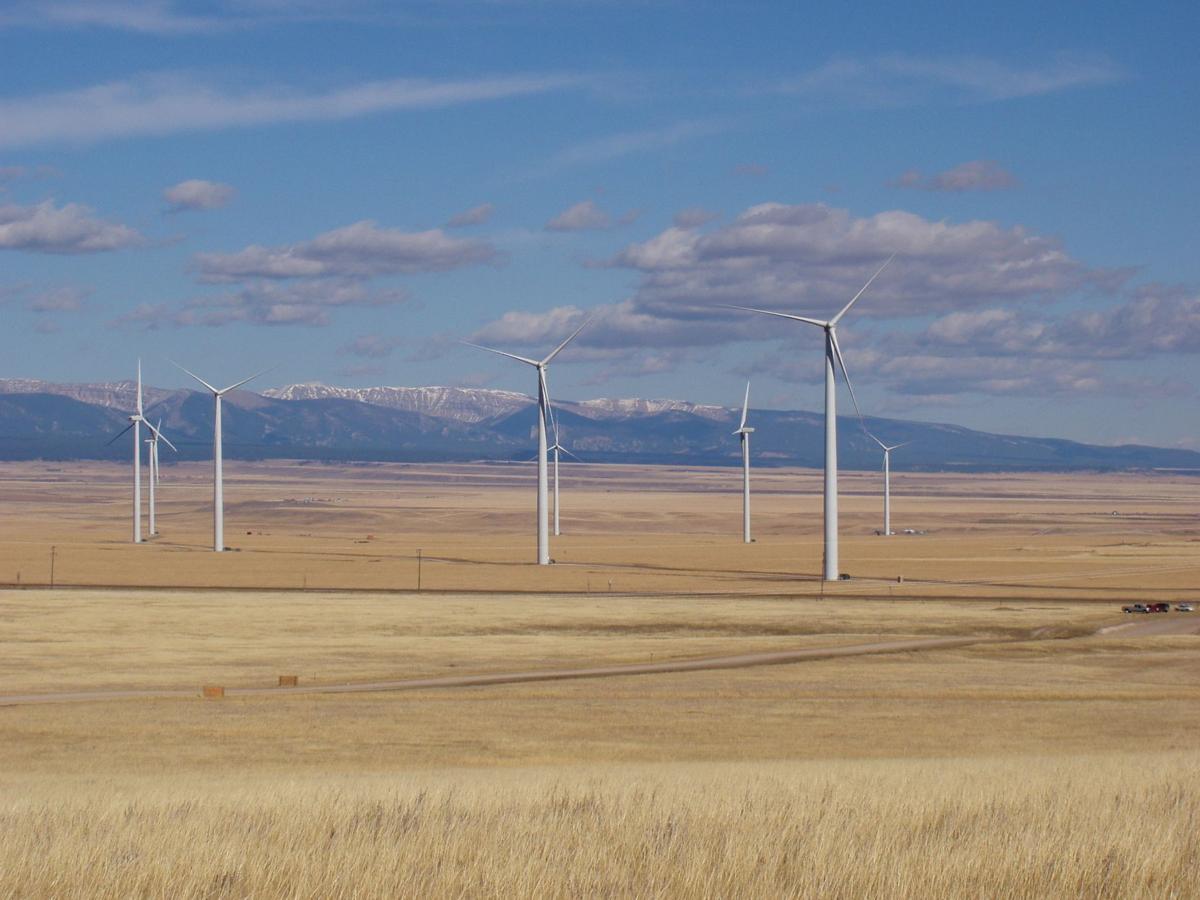 The recent election by NorthWestern Energy to cancel its proposed purchase of aging coal-powered generation is an appropriate decision that completes a difficult chapter in the utility's efforts to catch up to the 21st Century energy markets.
In local papers late last month, the utility's executive management blamed regulators — in state, and out of state — for the failed Colstrip purchase. But, in fact the deal failed because of overwhelming public opposition to the high cost of delivered coal-generated electricity in comparison to less expensive natural gas and renewable energy generated power. And, it failed due to the irrefutable science that coal power contributes directly and significantly to human illness and to the planet's climate crisis.
In fact, the Montana Public Service Commission's [PSC] decision to delay pre-approval of the project was proper: In the past 12 months, NorthWestern has repeatedly failed to provide regulators with essential economic and operational details of the purchase agreement. Without a more complete understanding of the project's impact on ratepayers, the PSC had no choice but to delay its consideration to approve.
NorthWestern's recent choice to publicly chastise the PSC raises uneasy questions about the company's long-term willingness to honor its underlying social contract: complying with thorough public regulatory oversight in return for enjoying a state-granted utility monopoly featuring captive consumers.
Let's not forget: NorthWestern's most recent tangle with the PSC followed its failed year-long effort to secure purchase approval for the troubled Colstrip project via an unusual ask of the state legislature. I sat on the House Energy and Telecommunications Committee the day that the bill's sponsor told stunned lawmakers that the effort to win approval through the legislature was designed to bypass the PSC's robust, technical public hearing process. For that and a variety of other important reasons, the project failed to gain support from a bipartisan group of legislators, and in April of 2019 the bill was shelved by the state House on a vote of 37 to 60.
Fast forward: In what must be seen as a win for consumers, NorthWestern and the grid's many stakeholders can now regroup and redirect with a focus on building a more modern and environmentally responsible electric grid in the Treasure State.
Doing so, we'll follow the lead of the majority of blue-chip utilities across the West that have begun the difficult task of planning for the termination of traditional coal operations that are costly and environmentally irresponsible, and in their stead building lower-cost, efficient and clean energy facilities paired with utility-scale storage that promise lifecycle costs markedly lower than the replaced traditional technologies.
A case in point: PacifiCorp, a Berkshire Hathaway-owned utility based in Oregon, is this month finalizing its solicitation to buy or contract almost 4,000 megawatts of wind and solar power generation paired with 600 megawatts of battery storage. These are not pie-in-the-sky projects. They are cost-competitive; they produce flexible, firm power; they avoid significant future fuel risk; and they are shovel-ready. PacifiCorp projects are required to be operational by 2023, which in utility terms is the equivalent of today.
Closer to home, there are gigawatts of proposed wind energy projects in Montana, not to mention a shovel-ready 450 megawatt proposed pumped hydro storage project at Gordon Butte. A private developer, Broad Reach, has commenced a multi-year construction project in Yellowstone County for 460 megawatts of grid-connected solar and as much as 800 megawatts of battery storage, representing a planned investment approaching $600 million.
With additional investments in internet-enabled smart meters — already planned for NorthWestern's grid — and improved grid efficiency and system management, Montana will be positioned to reap the substantial expected economic opportunity — quality jobs, substantial infrastructure investment and development, and lower cost electric power — in what's being called 'the new energy economy'.
To be fair, the transition envisioned is not without its challenges. Energy production, storage and management technologies are advancing at light speed. Costs are dropping almost monthly, making long-term investment decisions tricky. And, still needed are robust state policies that ensure a fair and viable path forward for the affected energy workers and their communities who have for decades generated reliable and essential electric power to the state's consumers.
Conversely, there are many reasons to be optimistic. We can build the new energy economy if we work together; if we pursue basic market principles of real-time pricing, customer choice and environmental stewardship; if we commit proactively to protecting consumers and communities from undue economic hardship; and, if we redouble our efforts as a legacy electric energy exporter to expanding regional Western urban markets.
Our success will depend on NorthWestern Energy's willingness and ability to take a more transparent and cooperative leadership role going forward. In turn, we need to support our utilities with incentives to invest in a whole portfolio of new tools, some with fancy names: demand-side management, electric transportation infrastructure, peak-shaving, utility-scale energy efficiency — to compliment the acquisition of new generation and storage technologies.
Let's use this moment to look forward, and to pivot to a Made-in-Montana energy future featuring economic prosperity and environmental stewardship. If done right, the new energy economy will benefit our world-class landscapes and waterways, as it will benefit NorthWestern, its customers, and its shareholders.
We Montanans are ready to build that future, as is the rest of the West — so, let's not delay.
Rep. Chris Pope is a two-term legislator representing House District 65, and Senator-elect for Senate District 31 in Bozeman.
Catch the latest in Opinion
Get opinion pieces, letters and editorials sent directly to your inbox weekly!