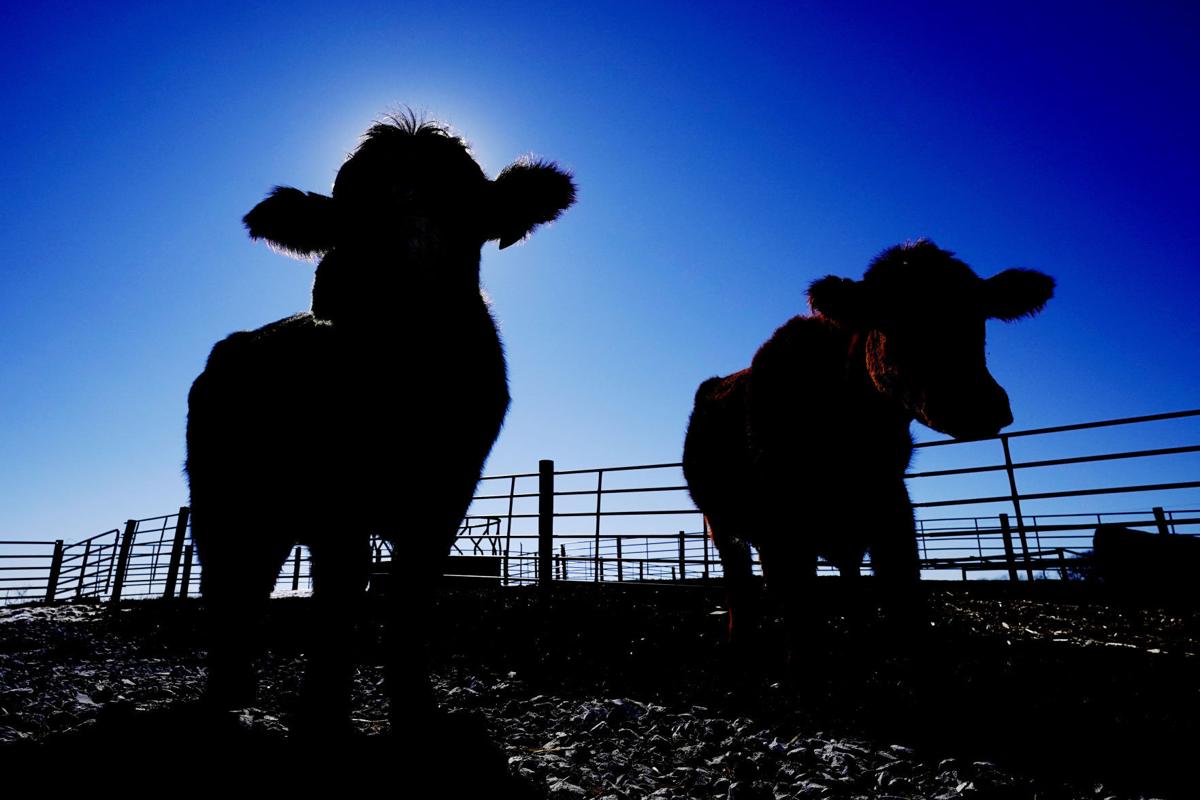 Over the past 18 months, the way we produce and consume food changed abruptly. When the COVID-19 pandemic shuttered restaurants, families shifted to takeout, delivery, and meals at home. Farmers and ranchers faced unprecedented supply and demand shocks, with shutdowns, slowdowns, and uncertainty leading to shortages in some goods and surpluses in others. Workers on the frontlines at grocery stores and processing facilities risked their health and safety to keep food on the shelves and on the table.
The pandemic exposed a rigid and fragile food system, leading to bottlenecks and supply constraints. What we need instead is a fairer, more competitive and resilient food system that delivers for farmers, workers, and families at the grocery store.
An important piece of that is addressing anti-competitive choke points formed by consolidation in the food system. This is especially apparent in the meatpacking industry. For decades, beef, poultry, and pork processors have merged and grown, to the point where the four largest meatpackers control up to 85 percent of the beef market.
Last year, with producers having so few packers to sell their products to, and when COVID-19 outbreaks among unvaccinated workers at meatpacking plants hit, farmers and ranchers were put in the impossible position of needing to sell their animals at a loss and even depopulate their animals. This supply chain failure coincided with shortages at the grocery store and long lines at food banks, and resulted in lost earnings for struggling producers, who are often small, family owned businesses.
This year, the four largest meatpacking companies have generated record profits, while helping drive up the price of beef by 14%, pork by 12%, and poultry by 7%. Together, these three items account for a full half of the recent price increase for food consumed at home. But in beef, for example, this isn't translating into fair prices for ranchers. Farmers and ranchers are getting less, families are paying more at the grocery store, and the big guys in the middle are taking the difference.
USDA is taking aggressive action to address the power of conglomerates and level the playing field for independent family farmers and ranchers.
First, we are working with DOJ to vigorously investigate and crack down on price-fixing, like the current investigations into the poultry industry. Four executives of large companies have been indicted and more than $100 million in fines have been issued for a conspiracy to rig higher prices for consumers and reap bigger profits for executives.
Second, we are strengthening Packers & Stockyards rules, so that meatpackers can't exert their market dominance over farmers and ranchers.
Third, we are increasing competition by investing in, expanding, and building new meatpacking capacity, including $500 million in American Rescue Plan Act funds to support new competitive entrants to expand local and regional meat and poultry processing capacity.
Our investments in competition go beyond just meat. USDA's COVID relief programs are repairing the small businesses still reeling from the impacts of COVID-19, and helping keep workers safely on the job. USDA's $700 million in pandemic assistance grants will support small-scale producers and processors—including farmers markets and seafood processors — all of whom invested heavily in adapting their businesses to protect workers and keep food flowing to consumers during the pandemic. USDA is also providing direct payments of up to $600 each to frontline farmworkers and meatpacking workers to help defray costs they incurred preparing for, preventing exposure to, and responding to the COVID-19 pandemic. Finally, USDA is investing $4 billion to reimagine and strengthen the food system from production to the grocery store.
Looking beyond the pandemic, a resilient food system is one prepared to withstand the effects of climate change. Right now, drought, wildfires, and other extreme weather events have further burdened farmers, ranchers, and already-strained supply chains. Extreme drought conditions in Western and Great Plains states have left ranchers without feed for their herds, exacerbated with high prices and high transportation costs. This is forcing ranchers to sell off their cattle at a loss and thinning future herds. If these conditions persist many ranchers may be forced to exit the business for good.
For ranchers struggling to withstand the drought, USDA has announced additional assistance to help offset losses through disaster programs and help pay for the cost of transporting feed, while continuing to look for ways to supplement overwhelmed existing programs and fill gaps in the safety nets.
Taken together, these actions will meet near-term challenges while making the long-term investments necessary to transform the food system into one that is fairer, more competitive, and more resilient. This will result in fairer prices for farmers, greater value to workers, and more affordable and healthier food produced closer to home for families.
The COVID-19 pandemic made it clear that we can't just recover to where we were before. We must seize this once in a generation opportunity to shift the balance of power back to the people and build more, better, and fairer markets for producers and consumers alike. The actions taken by the Biden-Harris Administration and USDA lay the groundwork for this transformation.
Tom Vilsack is the U.S. Secretary of Agriculture. Brian Deese is director of the National Economic Council.