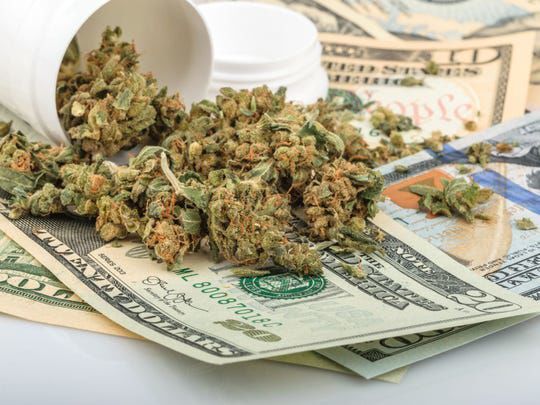 This November, Montanans will vote on whether or not the state should create a commercial marijuana industry. Make no mistake, this massive, out-of-state super PAC, "New Approach Montana," is running the pro ballot campaign and is not interested in simply stopping low-level weed arrests. They are after creating a new, commercial industry that peddles highly potent marijuana products in every neighborhood.
The pot you'll find inside these stores is nothing like the weed grown out on the back forty of ranches. Today's marijuana "buds" regularly contain up to 30% THC while the increasingly popular concentrates, such as dabs and vaping products, contain as much as 99% THC – the main, psychoactive compound in marijuana that makes a user feel "high."
Research shows that marijuana use, especially heavy use, is linked with greater risks of serious mental health issues, such as anxiety, depression, schizophrenia, psychosis and suicidal thoughts. And this is what we know about low-medium grade weed. When it comes to the higher potency stuff, we are in uncharted territory.
Supporters of this "new approach" in Montana claim that legalization hasn't resulted in increased youth use, increases in drugged driving, or crime in 'legal' states. The facts show this to be a bald-faced lie.
According to a recent survey, past-month marijuana use among youth 15 and younger in Colorado has increased 14.8% over the last few years. Furthermore, the state has seen rates of youth use of high potency vapes and concentrates increase five-fold since 2015. National surveys have also shown that more and more, young people have more favorable views of marijuana, and less perception of it being harmful. This is the message legalization efforts are sending to our kids.
Where marijuana has been commercialized, getting high and getting behind the wheel is becoming normalized. Notably, a recent report — again from Colorado — found that marijuana users consider driving while high to be perfectly safe, are skeptical of laws against it, and practically refuse to believe data showing it to be dangerous.
A 2017 analysis by The Denver Post found the rate of marijuana-impaired drivers involved in fatal car crashes in Colorado more than doubled since the implementation of commercialization. A new study finds a 260 percent increase in youth stoned-driving in Colorado. Another recent AAA study found similar stoned driving increases in Washington.
And on the crime front, legalization has been a boon for drug cartels and the illicit market.
In California and Colorado, criminal syndicates are buying up houses in subdivisions and using human trafficking to set up and staff elaborate grow ops. California Gov. Gavin Newsom was even forced to send the state's national guard to combat massive illegal grows on public lands. These grows — which are rapidly spreading in legal states — present unique dangers to local wildlife and other natural resources.
Legalizing pot is not some worthy "new approach." It's a risky policy that has already under-delivered on the many grand promises its supporters have claimed.
Montanans should make the smart choice in November and reject pot commercialization.
Stephen Zabawa serves as Treasurer for Wrong for Montana, a coalition opposing Initiative 190.
Catch the latest in Opinion
Get opinion pieces, letters and editorials sent directly to your inbox weekly!