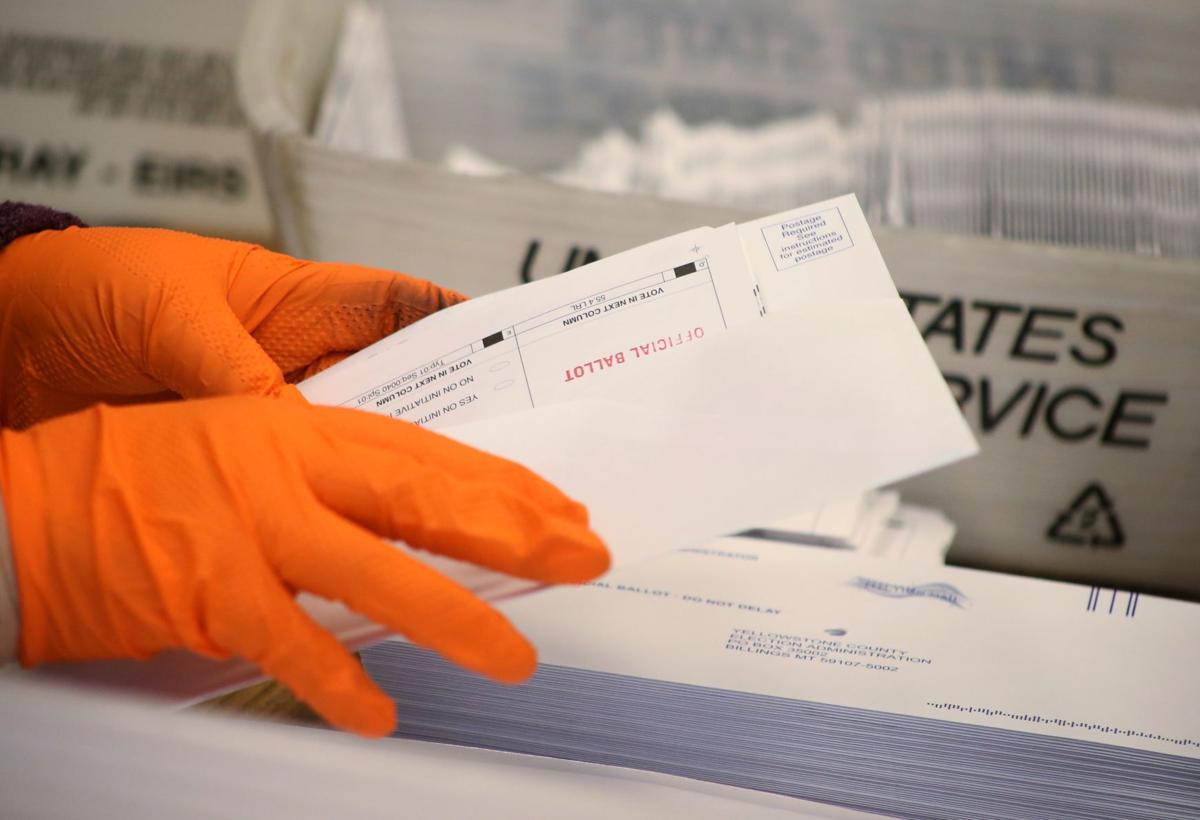 Judge Jessica Fehr handed down a ruling last week that is based on our Constitution. She wrote that a recently adopted law dramatically affected Native Montanans' ability to vote, is unconstitutional, and should be thrown out. Her words and application of constitutional law are powerful. She stated in her ruling:
"The questions presented in this matter are broader than a simple referendum and perceived insecurity in the voting process in Montana. The questions presented relate back to the basic, and fundamental rights set forth by those intrepid Montana pioneers that convened Montana's Constitutional Convention and arrived at a document that protects all Montanans — irrespective of race, color or creed. This case and the facts presented at trial turn a spotlight to our fellow citizens that still live below the poverty line with limits to health care, government services, mail services and election offices — those citizens are the Native Americans that reside on reservations within Montana's borders."
In her 61-page ruling, she painstakingly reconstructed the arguments by plaintiffs — Western Native Voice, Montana Native Vote, Assiniboine and Sioux Tribes of Ft. Peck, Blackfeet Nation, Confederated Salish and Kootenai Tribes, Crow Tribe, and Ft. Belknap Indian Community. Their petition outlines how the Ballot Interference Protection Act (BIPA) adopted by referendum in 2018 would very negatively affect the ability of thousands of Native Americans to cast their ballots.
Some of the key points are:
Thousands of Montana Indians live far from any postal service. "The longest distance to a nearest Post Office faced by Native American voters in Montana is 34 miles one-way, or 68 miles roundtrip, for some members on the Fort Peck reservation." 
Conditions of poverty increase the hardship; cars often don't work or are not available, gas is expensive, and available money is needed for food and other essentials.
Mail service is often intermittent and can take days to get into the proper election office.
To compensate for that and to facilitate voter participation, many tribal communities and non-profits, including the plaintiffs, have organized to increase Native participation in elections, to help collect ballots and get them to the county election offices in time to be counted on election day. These well-documented efforts to help thousands of Native Montana voters were eliminated under the BIPA.
The court's evaluation of the rationale for the bill and referendum found that there was never any evidence of ballot collection being abused, either in Indian country or in cities and towns.
The courts have long held that a majority cannot overrule the fundamental constitutional rights of a minority.  That is the effect of the BIPA, and Judge Fehr properly ruled that this voter suppression effort is unconstitutional and should be removed from the laws of the State of Montana.
Carolyn Pease-Lopez is a former Democratic member of the Montana House ofr Representatives, representing House Disterict 42 from 2009 to 2017.
Catch the latest in Opinion
Get opinion pieces, letters and editorials sent directly to your inbox weekly!