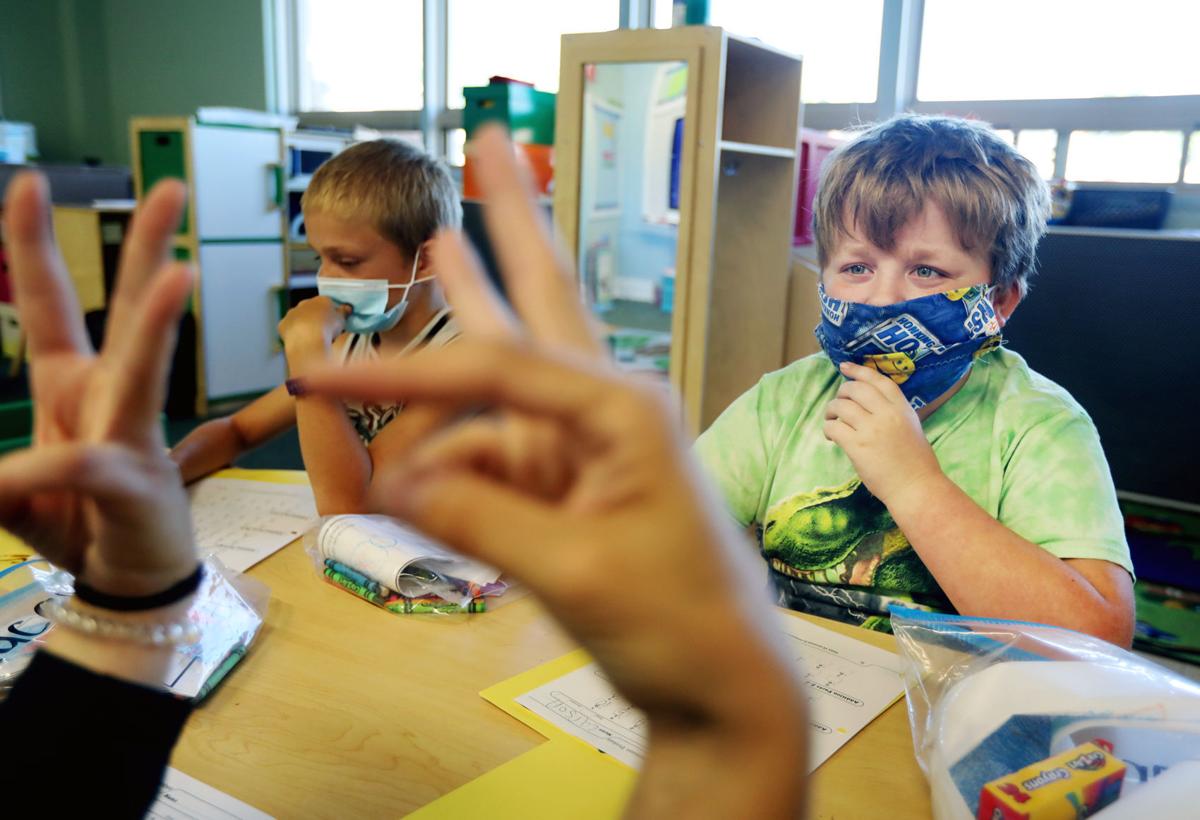 Spring in Montana has brought hopeful signs that the pandemic is loosening its grip. And with summer arriving, we can start to focus on recovery. For Montana's school-aged youth, recovery may mean making up for lost learning, regaining stability and enjoying more fun, carefree moments with their peers.
Despite the heroic efforts of educators and community partners across our state, many students lost ground over the past year, struggling with lost instruction time, social isolation, hunger and mental health challenges. We'll need innovative solutions to accelerate their learning and social and emotional recovery. And while schools are digging deep to support all students, we cannot and should not expect our schools alone to meet these needs.
In Montana, summer learning and afterschool programs can give students the extra help they need. These programs work so well because, in addition to academic support, they offer a fun, informal environment where kids learn together through hands-on, team-building activities. They offer students of all backgrounds new opportunities to discover new interests or dive deep into topics they love in ways not always practical during a typical school day.
Effective summer programs complement what kids learn in school without duplicating it. Programs like Links for Learning in Livingston team up with Farm to School to incorporate science, nutrition, farm-to-table cooking and entrepreneurship. Participants help to plant and tend a community garden, learning marketing and economics as they sell their crops at a farmers market.
Decades of data prove afterschool and summer learning programs support social and emotional development, accelerate learning gains, improve students' reading and math skills, and boost on-time graduation. In Montana, over 90% of parents who have enrolled their children in summer programs are highly satisfied. Parents value experiences in the outdoors, physical activity and the variety of opportunities that these programs provide.
But as valuable as our summer and afterschool programs are, they have been historically underfunded in Montana. In fact, for every Montana student enrolled in an afterschool program, four more are waiting to get in. That's more than 68,000 students who are waiting for an available spot. Kids from low-income families and communities are most likely to miss out due to cost and lack of access to programs.
With investments from the American Rescue Plan Act, we have an unprecedented opportunity to improve learning and support for all students. The federal stimulus package directs 20% of school-district funds and more than $26 million additional funds to combat learning loss and meet students' social, emotional and mental health needs. The act encourages partnerships between schools and youth-serving organizations.
Schools and community-based programs can and should work together to plan for impactful out-of-school time learning opportunities. We know these partnerships work and they've been critical during the pandemic. Many afterschool programs were the first to offer in-person experiences for youth in the summer of 2020, and rose to the occasion to expand program hours in the fall. For example, Havre Public Schools partnered with Boys & Girls Club of the Hi-Line to offer an engaging and supportive environment for the days when schools were not serving students in-person, supporting youth and parents.
Montana's afterschool programs are ready to meet the demands of this summer and the months and years that follow. Together with schools, we can do something extraordinary for our children, our teachers, our parents, and our community. We can help our kids emerge from this crisis strong, resilient, hopeful and prepared for a bright future.
The Steering Council of Montana Afterschool Alliance includes Heather Margolis, president of the Montana Education Partnership; Brian Dennis of the Boys & Girls Club of Yellowstone County; Joe Hicks of the Montana State University Afterschool Initiative; Veronica Willeto DeCrane of the National Native Children's Trauma Center; Dennis Parman of the Montana Rural Education Association; Tom Franta of School Services of Montana; Nicole Mitchell of the The Flagship Program; Emily Dean of the Montana School Boards Association; Patty Butler, Ex Officio — Montana Department of Public Health and Human Services; and Michelle Cusey, Ex Officio — Office of Public Instruction.