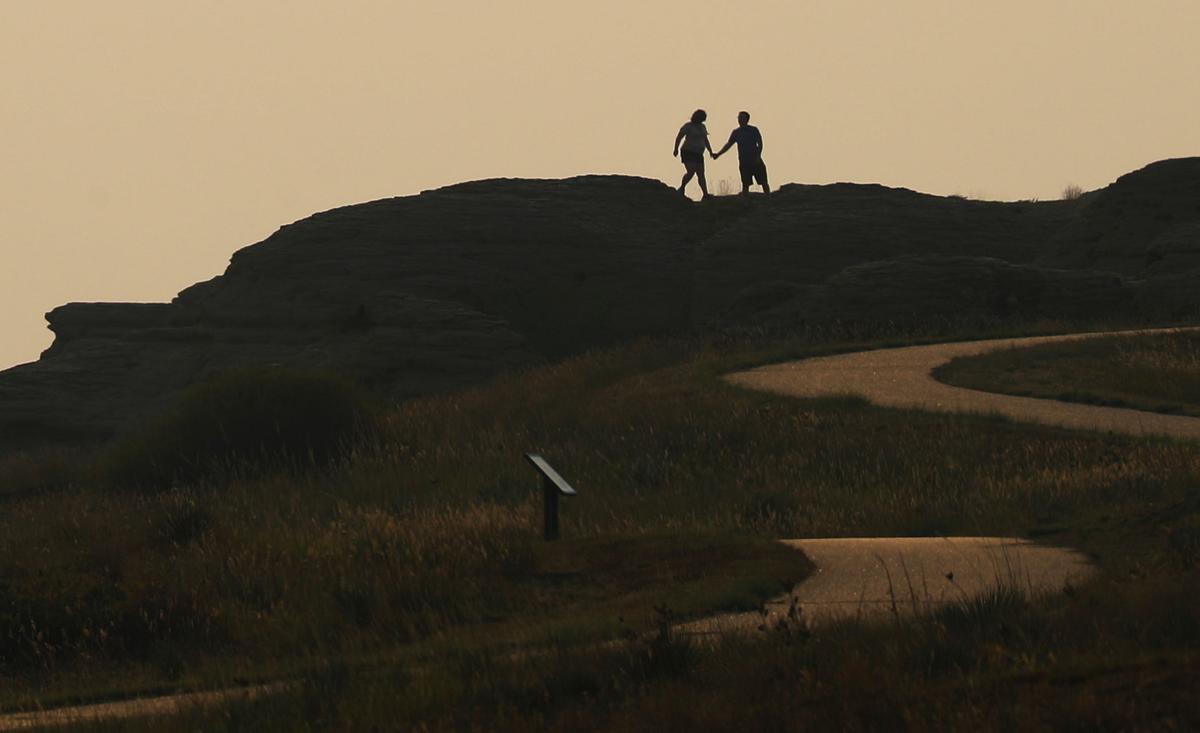 The mission of RiverStone Health, the Yellowstone city-county health department, is to improve the health of the public and achieve equity in health status. In the division of Health Promotion, our sole purpose is to promote healthy lifestyles, freedom from disease and an engaged, vibrant community. That's why we support Tom Stahley's creative Pandemic Memorial Pathway, which will be open May 27 to June 6 in Sword's Park along the Rimrocks.
An inaugural walk is planned for 10 a.m. on May 27. The pathway will be both a memorial to Montana lives lost to the COVID-19 virus and a celebration of our ability to reduce risk so that more Montanans are not added to the fatality list.
Stahley's team has measured out six-foot distances between each pathway marker. Each marker represents a COVID-19 death. Those six feet signify the physical distancing necessary to reduce transmission of respiratory droplets from infected individuals. As of this writing, there have been 1,598 deaths across Montana and 266 in Yellowstone County alone.
Our response to the pandemic has necessarily shifted as more science is understood and data accumulates. The virus is constantly evolving. Viruses are packages of genetic material surrounded by a fatty envelope. They make copies of themselves when they find suitable host cells. As viruses replicate, "typos" occur. Sometimes those "typos" have a real negative effect. For example, COVID-19 variants of concern include "typos" first detected in the United Kingdom and in South Africa. Both of those variants spread more easily and quickly than other variants and, therefore, may lead to more cases of COVID-19.
We can help stop the production of more variants by getting vaccinated. The more people who are vaccinated, the fewer hosts the virus can infect and the fewer copies of itself it can make.
Vaccination not only protects from severe disease, hospitalizations and more deaths, it decreases the number of variants produced.
Please do your part to decrease more deaths in this pandemic — a public health event, not a political one.
Last year, Operation WARP Speed reduced bureaucratic red tape in vaccine study and production and allowed the development of safe, effective vaccines with technology that have been around for decades.
These COVID-19 vaccines have been studied well in randomized controlled research involving tens of thousands of people. Just ask Montana's U.S. Sen. Steve Daines, who was a participant in an early vaccine trial.
Please take the time to reflect on and memorialize those who lost their lives in the COVID-19 pandemic. And consider how safe, effective vaccination can protect you and the people around you from this potentially deadly virus.
Claire Oakley, Ph.D., leads the RiverStone Health Division of Health Promotion in Billings.