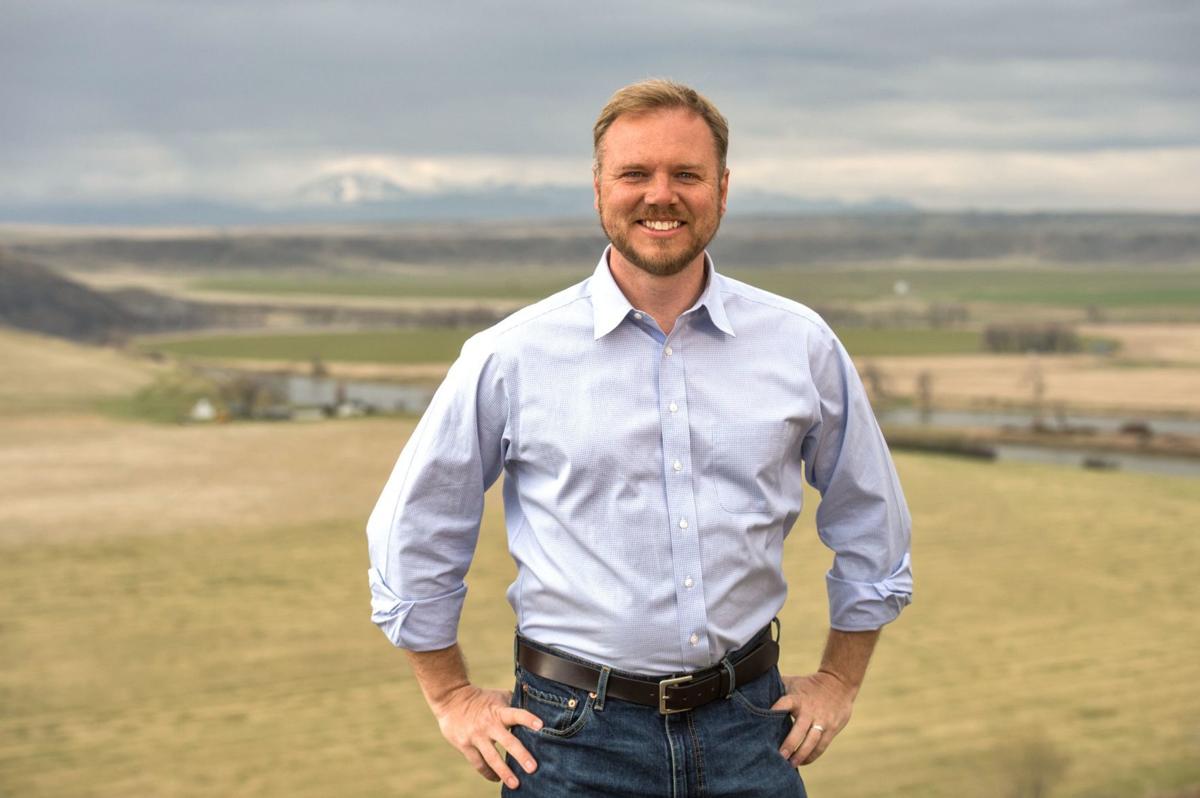 At the U.S. Naval Academy, as a plebe, our squad leader, a future Navy SEAL, asked our table: "Who here believes in the concept of food stamps?"
Of ten plebes, each of us seated on the front two inches of our seats, our backs ramrod straight and our chins and necks conjoined into what is referred to as a "brace", only an Irish-Catholic New Yorker and I put out our "paws", signaling that we did.
I was asked how I could defend that position. I replied: "Sir, because without food stamps as a kid growing up in Montana, I probably wouldn't be here at Annapolis." Food assistance programs – from food stamps to free school lunches - enabled my talent to become realized, facilitated, as well, by excellent Montana public school teachers.
On Dec. 4, 2019, with Thanksgiving just past and Christmas approaching, the Trump Administration passed a rule via the U.S. Department of Agriculture (USDA), ostensibly supported by U.S. Senator Daines and U.S. Representative Gianforte, that will deepen cuts to the Supplemental Nutrition Assistance Program (SNAP) – our food stamp program — worsening hunger and food insecurity in Montana and throughout America. Based on analysis, the cuts – however couched in base-appealing, partisan rhetoric – will impact nearly 50,000 Montanans receiving SNAP and 20% of SNAP recipients nationally.
President Trump, Daines and Gianforte – all of whom grew up wealthy and privileged – have never known the threat of hunger. And that's OK – in fact, that's the way we'd like it to be for everyone. Yet, one needn't personally experience food insecurity to grasp the morality (including longstanding Christian morality) and talent unlocking mechanism of government food assistance. Either out of a sense of decency or a belief that society runs best when talent is not suppressed by hunger, countless Americans – rich and poor alike – support government programs, free of the constant threat of budgetary cuts, that tackle food insecurity.
Why then, during the holiday season, would such a rule be proposed that will devastate the lives of so many?
It's important to understand that, in 2017, Daines and Gianforte voted for the Trump tax bill that gave massive tax breaks to America's wealthiest families and powerful multinational corporations. This resulted in a record $1 trillion annual federal deficit and is projected to add trillions more to an already formidable $23 trillion federal debt.
Contrary to widespread belief, the number of jobs created under Trump has lagged that added during the Obama administration (given the same amount of time), many must work multiple jobs just to put food on the table, and economic inequality is soaring. In addition, publicly-traded corporations used most of the tax cut largess to buy back their own stock or increase their dividends, rather than invest in capital projects and hiring, resulting in an artificial boost to the U.S. stock market, mostly benefiting the ultra-wealthy, including foreign investors.
I believe in tax cuts for the middle class and small businesses. But the 2017 tax bill was an unpatriotic act, burdening us and countless future generations with a runaway federal debt without improving our nation.
President Trump, Senator Daines, and Representative Gianforte, among others, convinced Americans that the 2017 tax bill would result in lower federal deficits and big corporate investments in people. Yet, it was merely a once-in-a-lifetime cash grab by America's wealthiest families and multinational corporations.
Now, they are scrambling to make cuts everywhere, including to SNAP right before Christmas, in order to appease their base and cover their fiscally negligent tracks before election day.
John Mues, of Loma, is a Democratic U.S. Senate candidate, and former naval officer, Montana teacher, and senior engineer in the energy sector. The SNAP rule change Mues refers to takes effect in April.
Catch the latest in Opinion
Get opinion pieces, letters and editorials sent directly to your inbox weekly!