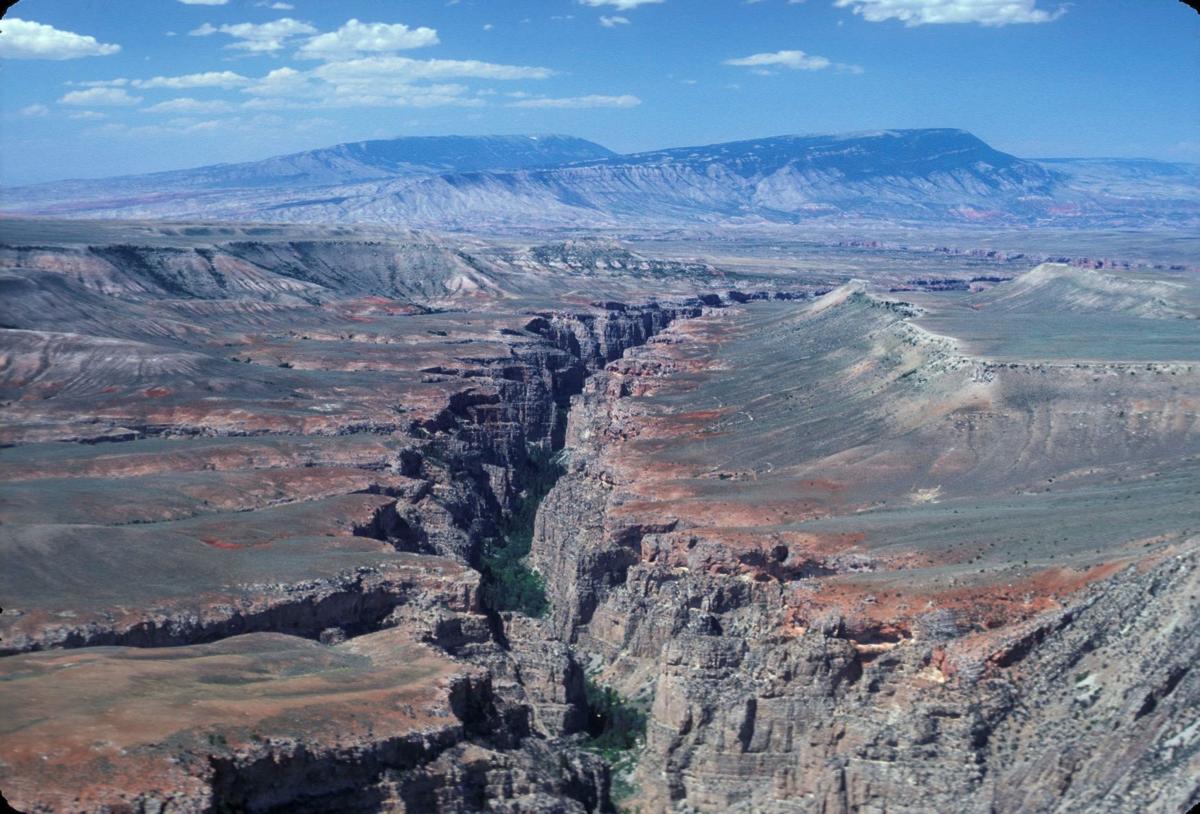 Drive a little over an hour south of Billings and you'll end up in the foothills of the Pryor Mountains. Here, in Montana's only red-rock desert ecosystem, it's easy to get away from most traces of civilization. Roads are rough and many turn to impassable gumbo if it rains. Trails are primitive, the ecosystems are diverse and fragile, and it's easy to go a whole day without bumping into another human being.
Now, it seems that the Bureau of Land Management and the Department of the Interior are making closed-door plans that compromise the future of this unique place and deprive Montanans of a say in how our public lands are managed.
It started when the Bureau of Land Management's Billings Field Office released a draft environmental assessment back in December that paved the way for the widespread use of electric bicycles (e-bikes) on more than 50 miles of primitive trails in the Pryors that are proposed for formal designation as non-motorized trails. These trails have long been treasured by horseback riders, hikers, and birders for the quiet, solitude, and wildlife habitat they provide.
The environmental assessment made no effort to explore the trail-by-trail consequences of allowing e-bikes, instead applying unscientific one-size-fits-all decisions to varied and sensitive areas, a decision that is at best careless and at worst dangerously negligent. Allowing e-bikes, which can travel at greater speeds and cover larger distances than traditional mountain bikes, on non-motorized trails has the potential to disrupt vulnerable bighorn sheep and sage grouse populations, which have already seen their statewide ranges significantly reduced. Expanded e-bike use could also lead to increased user conflict and trail erosion and the spread of noxious and invasive plant species.
Likewise, the assessment did not account for any increased recreational use in the Pryors, an increase that's expected due to the range's proximity to Montana's largest city. Motorized use is already permitted on more than 200 miles of roads and trails in the Pryors, and as Billings continues to grow, the Billings BLM Field Office's plan to open the Pryor's remaining proposed non-motorized trails to e-bikes threatens to lead to user conflict and drastically alter the wild experience that recreationists have sought in the Pryors for generations.
You have free articles remaining.
Perhaps even more worrying is the Bureau's failure to give the public a meaningful chance to offer input on its plans. Historically, the BLM has provided ample time for citizens to weigh in on travel plans, environmental assessments, and resource management plans, but in this instance it went to great lengths to exclude the public from the process. There was never any official news release from the Billings Field Office announcing the release of the environmental assessment, and the unpublicized comment period was restricted to a paltry three-week window.
After a public outcry, the BLM extended the public comment period to Jan. 6, but it's telling that it did so only after it was caught trying to eliminate public input.
That's all worrying enough, but here's the real catch: The situation that the BLM finds itself in might not be entirely its own fault. That's because the BLM's Billings Field Office, like other BLM offices across the county, appears to be acting on a unilateral order from Secretary of the Interior David Bernhardt.
Back in August, Secretary Bernhardt, whose department oversees the BLM, issued Secretarial Order 3376, mandating that e-bikes receive the same standing as mountain bikes on all lands controlled by the Department of the Interior, including national parks, wildlife refuges, and all BLM lands. The order mandates that any DOI land open to mountain bikes, even those trails designated non-motorized, must also be open to motorized e-bikes.
By issuing this order, which was not subject to any vote or public input and is contrary to all existing federal law, Bernhardt took the management of our local lands out of the hands of knowledgeable local officials who should be the ones making decisions about which uses should be allowed on the landscapes they manage.
Attempts by Bernhardt to manage our local lands by secretarial order are yet another example of his department's desire to govern by administrative fiat and take important decisions out of the hands of knowledgeable professionals. This top-down approach to public land management, coupled with his apparent attempts to cripple the BLM by moving its headquarters away from Washington, should be seriously alarming to anyone who loves and uses our public lands. The Pryors, like the rest of our public lands, belong to all Americans, and it's critical that we speak up to protect the integrity of places like the Pryor Mountains and the integrity of the public processes that determine their future.
Steve Regele is the president of the Yellowstone Valley Audubon Society and Deb Regele is a board member of Yellowstone Valley Audubon Society. Roger Otstot was an economist with the Bureau of Reclamation and is the president of Montana Wilderness Association's Eastern Wildlands Chapter.