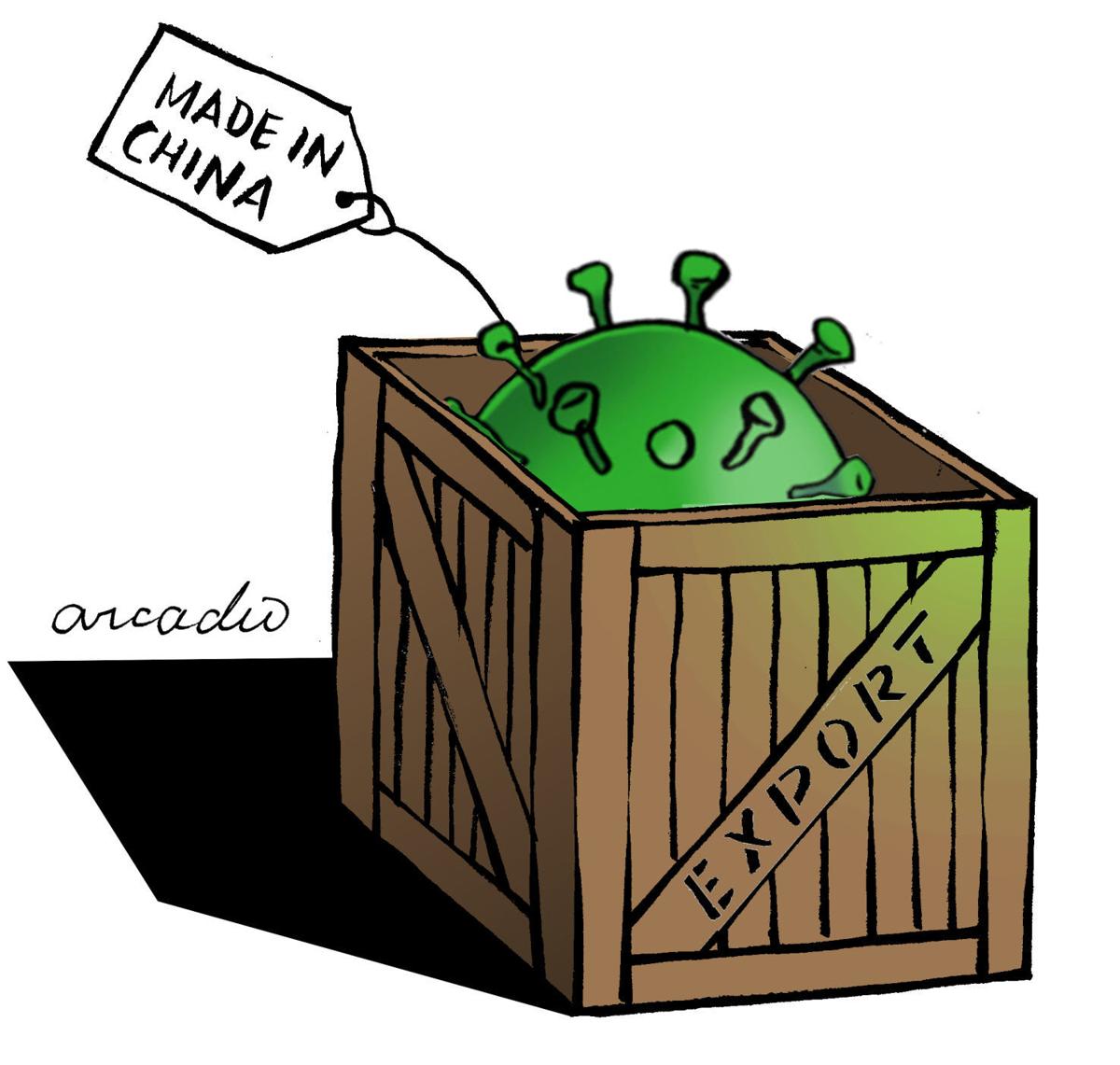 In January, Chinese health officials identified a novel (new) coronavirus, now known as COVID-19. More than 75,000 people across the globe, including 13 people in the United Sates who have become infected. This number does not include 18 American passengers who were on the Diamond Princess cruise ship and three travelers who returned from China on U.S. State Department-chartered flights.
As of this date, there are no confirmed cases in Yellowstone County or in Montana. The risk of becoming infected with this new coronavirus disease is dependent on exposure, and right now, that risk in Montana is low.
The virus has produced a disturbing amount of misinformation, rumors and gossip that has been spread as fact.
When a new virus like COVID-19 emerges, it brings many questions and unknowns. It's natural to worry about a virus that has caused so much illness and death in China, and it's important to get accurate information about the situation.
When rumors fly, it's best to turn to trusted sources for the facts. On a national level, the Centers for Disease Control and Prevention, is that source. At the state level, it's the Montana Department of Public Health and Human Services and at the county level, it's RiverStone Health, Yellowstone County's public health agency.
Public health leaders share a unique mission: We work every day to keep Americans healthy. Outbreaks like COVID-19 are reminders of the significance of public health readiness and response capabilities. RiverStone Health relies on our relationships with St. Vincent Healthcare, Billings Clinic and Yellowstone County Disaster and Emergency Services (the Unified Health Command) to prevent, prepare, respond and recover from public health threats like disease outbreaks.
Since we expect more confirmed cases of COVID-19 globally and in the United States, public health leaders and healthcare professionals are on high alert monitoring the changing situation and preparing to take necessary measures to curb the spread of disease. We have learned from past outbreaks that finding cases quickly and responding to them effectively is key. This rapid response helps ensure that ill people get the care they need, and it lessens the chance of other people getting sick.
So what does the COVID-19 situation mean for you?
Based on what we know now, the risk that you will become infected with COVID-19 is low. In fact, it's much more likely that you'll get the flu, which is estimated to have sickened 26 million and killed about 14,000 people in the U.S. since the start of the flu season.
Bottom line: To stay safe, keep doing what you're supposed to do to prevent getting sick from a cold, flu or other respiratory illness. That includes:
• Washing your hands frequently with soap and water for at least 20 seconds;
• Avoiding touching your eyes, nose and mouth with unwashed hands;
• Staying out of close contact with people who might be sick; and
• Cleaning and disinfecting frequently touched objects and surfaces.
And remember, if you're sick with a cold or flu, stay home.
John Felton, is the Yellowstone County Health Officer and RiverStone Health President and chief executive.
Concerned about COVID-19?
Sign up now to get the most recent coronavirus headlines and other important local and national news sent to your email inbox daily.