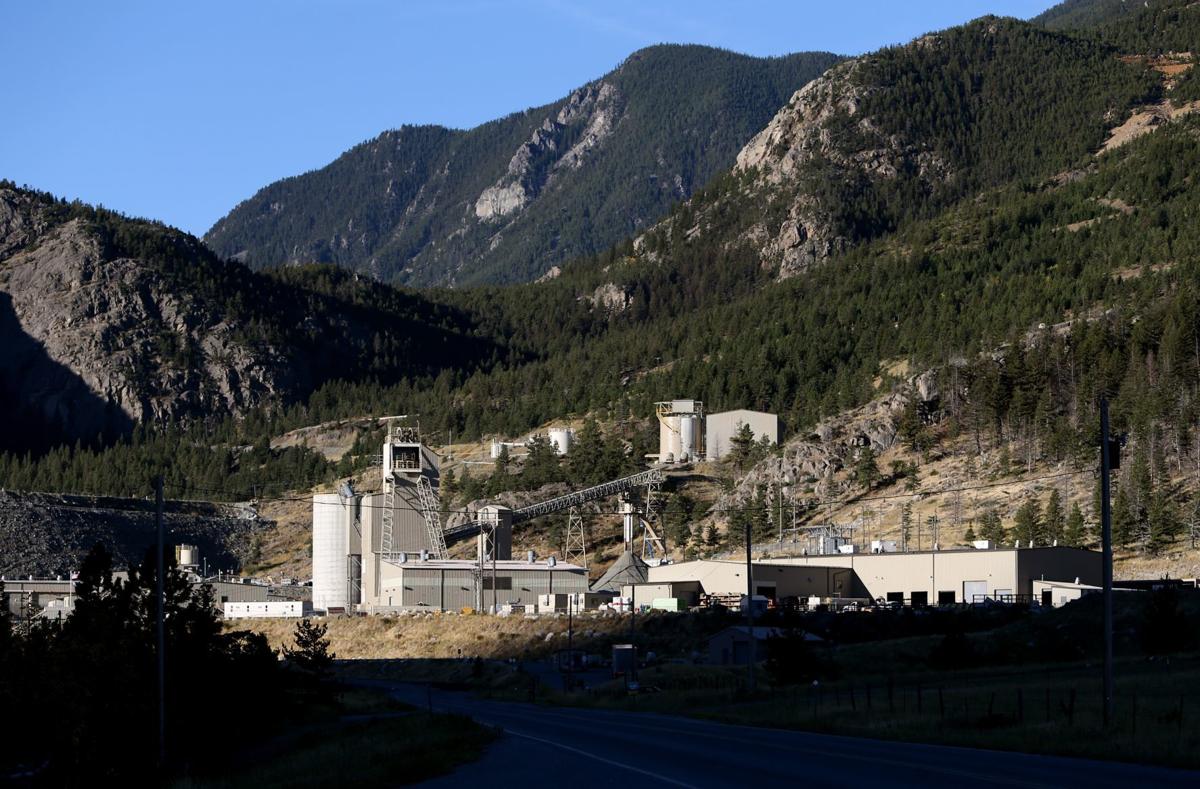 The United States should not have to rely on Chinese minerals, rare earths, and metals when America itself has an abundance of such resources.
Basically, Montana and other Mountain West states need to be more competitive with the huge China materials market.
Fortunately, legislation has been introduced in Congress to assist manufacturers who buy minerals produced in U.S. mines. And we need to make it easier for mining companies to reopen old mines and open new ones by speeding up the permitting process.
Currently, it takes on average seven years for an American company to get governmental approvals for a mining operation, whereas Canada and Australia issue permits in three years.
We need policies that encourage increased use of America's vast mineral resources, now estimated at $6 trillion. The U.S. holds the key to putting the brakes on China's drive to dominate global materials markets.
Let's now discuss further the complex China and Mountain West world.
China alone accounts for 50% to 70% of global lithium and cobalt refining. China also holds a dominant position for rare earths. It is also responsible for about 85% of processing operations that convert rare earths into metals and magnets.
The International Energy Agency (IEA) has focused on serious problems surrounding the global minerals supply chain , warning about a lack of access to clean energy materials needed for solar panels, wind turbines, electric car batteries and other green technologies. Particularly vulnerable is the supply of copper, cobalt and lithium. Without a secure and stable supply of such minerals, U.S. manufacturers of energy technologies like electric cars will be hamstrung.
The agency above said that for lithium, cobalt and rare earths, the top three producers control over three-quarters of global output. China — bolstered by government-subsidized mining companies with operations in every corner of the globe — is the world's dominant producer.
The U.S. depends on China for many minerals that are essential for not only high-tech consumer products like I-phones and flat TVs, but also advanced weapons systems.
Among the most sought-after minerals are lithium, cobalt and nickel, which give batteries greater charging performance and higher energy density. Copper is essential for increasing use of electricity throughout energy systems. And rare earths make powerful magnets that are vital for wind turbines and electric vehicles.
What's important to recognize is that clean energy technologies generally require more minerals than their fossil fuel counterparts. An electric car uses five times as much minerals as a gasoline car and offshore wind power requires eight times as much minerals as a natural gas plant of the same capacity.
As deployment of clean energy technologies picks up, U.S. demand for critical minerals is set to grow significantly. Electric vehicle production and grid storage have become the largest consumers of lithium and together account for 35% of total demand today. The share of these applications for cobalt demand has risen from 5% to almost 25% over the same period.
Such rapid growth has put strains on supply, as seen by the five-fold jump in cobalt prices between 2016 and early 2018. Price volatility has been a wake-up call for governments in terms of the importance of reliable mineral supplies for the transition to other energy technologies.
Growing demand for minerals is expected to continue for many decades. The World Bank forecasts that global demand for battery metals — such as graphite, lithium and cobalt — will increase by nearly 500% by 2050 to meet the demand for new energy technologies.
In conclusion, America needs to cut permitting times at least in half for governmental approvals of mining operations in order to be competitive with China.
Dr. J. Winston Porter is a national energy and environmental consultant, based in Atlanta. He is a former assistant administrator of the U.S. EPA.
Catch the latest in Opinion
Get opinion pieces, letters and editorials sent directly to your inbox weekly!