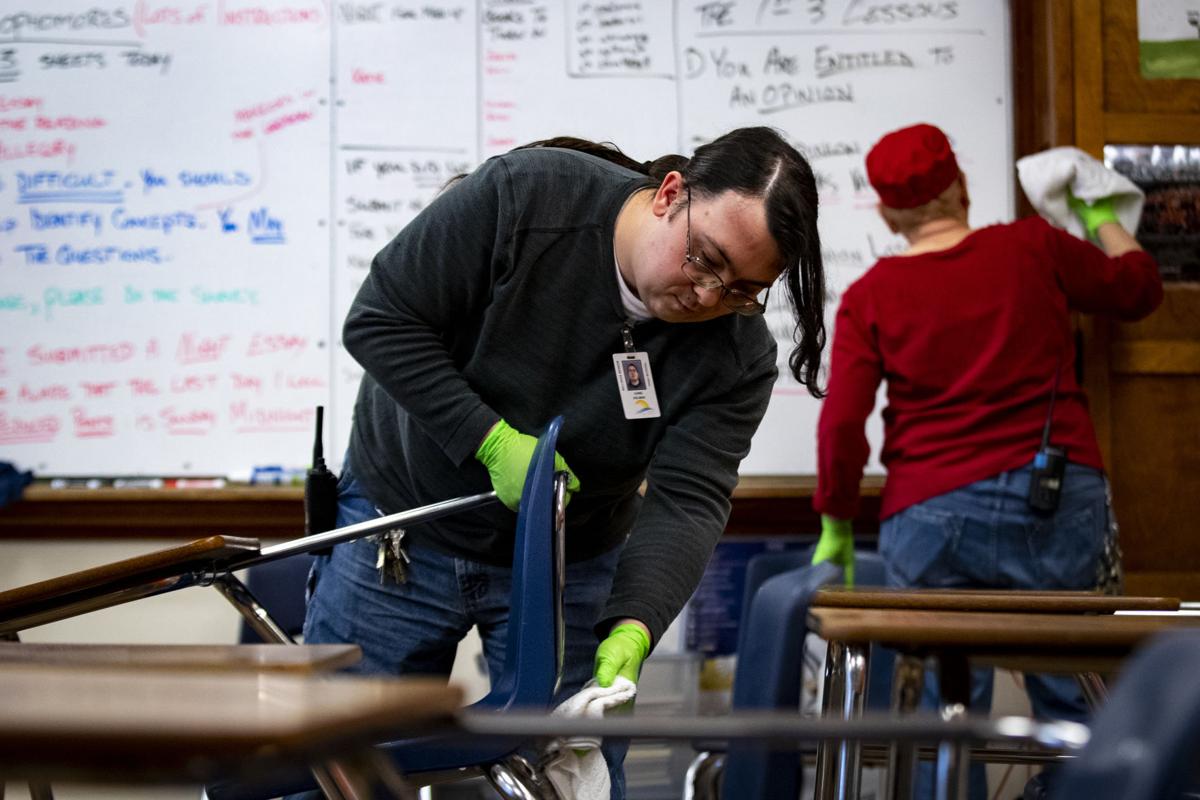 I'm just going to blurt it right out: Call off on-campus schooling for the foreseeable future.
There is no way, in the throes of a pandemic, you can protect the safety of all the people in the school environment and all the people they go home to and retain the advantages of in-class instruction. Yes, remote learning is not the same. But neither is what we're planning, and all these labor-intensive exercises charting out inane details cannot blot out the big picture: We are stuck in this time and space.
I've watched hopefully as school districts devised plans for ensuring students interact only with the same students and then only at a safe distance and, if they choose, with a mask. My conclusions:
I don't believe the plans will work. Bubbles and pods sound great if you live in a carefully sealed bubble or pod 24/7. None of the people in a school do. They all pass through multiple pods day in and day out. There is no testing available to ensure that one day's safety extends into the next. New day, new roll of the dice.
What kind of magical thinking does it take to believe this experience, if enforced as it must be, is in the best interest of the child? Imagine recess, for instance. Kids playing games with gloves on their hands and masks on their faces, the ball washed between handlings. Kids standing in a socially distanced line waiting for the monkey bars to be cleaned between each child's romp. Kids monitored by a masked adult with a pool noodle to corral the errant child into the tiresome socially distanced, droplet-free zone. My generation blamed decades of substance abuse on the trauma of hiding under our desks for 15 minutes waiting for the nuclear bomb to hit. This pales in comparison.
May I mention the teachers and staff? What kind of magical thinking does it take to believe that a workforce 33% of whom are over 50, are going to be just fine in that petri dish of humanity we call a public school?
Like you, I've been waiting for some new incarnation of Peter Pan to bring us to AlwaysAlways Land by the time schools open. But magical thinking isn't working in Montana. Between "the re-opening" and now, we went from the most COVID-less state in the Union to a state so high-risk our other states won't let us visit without quarantining.
But the slap in the face that pulled me out of magical thinking was the MHSA Plan for Fall Activities. It's magical thinking on mushrooms. There are detailed rules for the team box, for the ball, for face masks and gloves, for time outs and intermissions and the period after scoring. The coin toss rules alone are a marvel: no head or tail uncovered. There are even rules for enforcing the rules!
But how to deal with the pervasive presence of contact in a contact sport? Only this: "Always maintain social distancing of 6 feet while on the field/court of play when possible." When exactly is that possible in a sport where the coach famously says to the player, "Stick with your man. Think of him as chewing gum. By the end of the game, I want you to know what flavor he is"?
Don't get me wrong. I admire the MHSA. Clearly, they worked hard on this document, but it's all centered on one basic premise: The show must go on. Right now? It. Just. Can't.
Yes, athletes are going to lose the season they dreamed of. Yes, it's going to be a lousy fall, with parents tearing their hair out trying to get their kids to participate in a remote classroom and kids missing their friends. But it's going to be a lousy time any which way. We can't change that. We can only do two things: shorten the amount of time and make it less terrible. Both require being the adult in the room.
Recently "60 Minutes" re-ran a program on children learning from "Sesame Street" in a refugee camp. You think we've got it bad? Those children have been in their little tent in that huge tent-town for years. But parents and children alike doing the best they can and learning lessons about adversity that will take them far. They're not sitting around dreaming up rules for a game that is not in the cards. They're playing the cards fate has dealt them — wisely and lovingly.
It's time to face facts. We are in the middle of a pandemic. The way to beat it is well-established. Magical thinking will not get us there. Only self-discipline and sacrifice will.
Mary Sheehy Moe is a retired schoolteacher and higher education administrator. She writes from Great Falls.
Catch the latest in Opinion
Get opinion pieces, letters and editorials sent directly to your inbox weekly!