Gov. Steve Bullock's use of a state plane for much of his official travel around the state was long a bone of contention between the former go…
Rep. Deb Haaland of New Mexico is President Biden's nominee for the position of Secretary of Interior.
It has already been a brutal winter for avalanches, skiing mishaps and other outdoor accidents in the Northern Rockies.
Even though we are now luxuriating in practically subtropical 20-degree temperatures, we cannot forget the quiet heroes who have saved lives i…
There's an undeniable rule of mechanics that people in the West are particularly familiar with: If it's going to break, it'll break when it's cold.
We believe passionately in the Second Amendment.
Rep. Bill Mercer is worse than the Grinch, who only hated Christmas and presents. Mercer uses his position in the legislature to attack many o…
A bill drafted at the direction of Senate leaders and with the help of Lt. Gov. Kristen Juras would eliminate Montana's judicial nominating co…
A little good news never hurt anything.
This impeachment should not be partisan. There should be a bipartisan revulsion at the events of Jan. 6, which were very clearly incited by th…
In Montana, President Biden's mask mandate for federal lands and properties has evoked skeptical questions about hunting, cross-country skiing…
We were hardly into the new year when chaos and death fell upon our United States Capitol and the people inside. During a Jan. 6 rally in Wash…
The word from Washington is that one of the first official acts of the Biden presidency will be to cancel the permit for the Keystone XL Pipeline.
Seniors in care facilities and the heroes who take care of them: There is no one we'd rather see get the relatively small number of COVID-19 v…
Preaching to the choir is not getting the results we need in this country.
The 67th Montana Legislature convened this week, and there to cover the news was Lee Newspapers' Montana State News Bureau.
We thought Steve Daines was smarter than this — or, at least, less craven than this.
For the past nine months-plus, as the horror of COVID-19 has waxed and waned — unfortunately, mostly waxed — John Felton and Riverstone Health…
As the two approved COVID-19 vaccines roll out, their incredibly quick of development and production give us great hope the 2021 will bring th…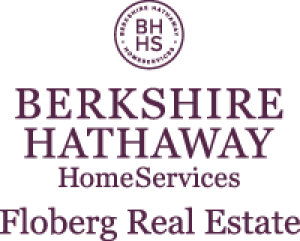 Susan B. Lovely - Berkshire Hathaway Home Services Floberg Real Estate
We are awed, and we are grateful.
The owners of Colstrip Power Plant are complaining that the cleanup plan selected by the Montana Department of Environmental Quality for the f…
Billings is lucky to have Julie Tschetter Seedhouse. And we're particularly lucky she lives in downtown, and loves it.
The 67th Legislature is set to begin Jan. 4. Judging from the preliminaries, it's going to be quite a show. And not in a good way.
This week's COVID-19 news is an agonizing study in contrasts.
Democrats and Republicans in Congress both claim they want to pass a new federal stimulus bill before President-elect Joe Biden takes office J…
How you spend your holiday shopping dollars today helps determine how healthy our local business scene is tomorrow.