Pete Lundberg is my hero.
It's so cliche that it's almost meaningless to call someone a hero.
I have no idea if Pete is a man of faith, and that's really not the point. But as I watched a series of events unfold at the Billings Public Library where Pete works as a security guard, the only phrase that I can possibly use to describe what happened was "Christlike."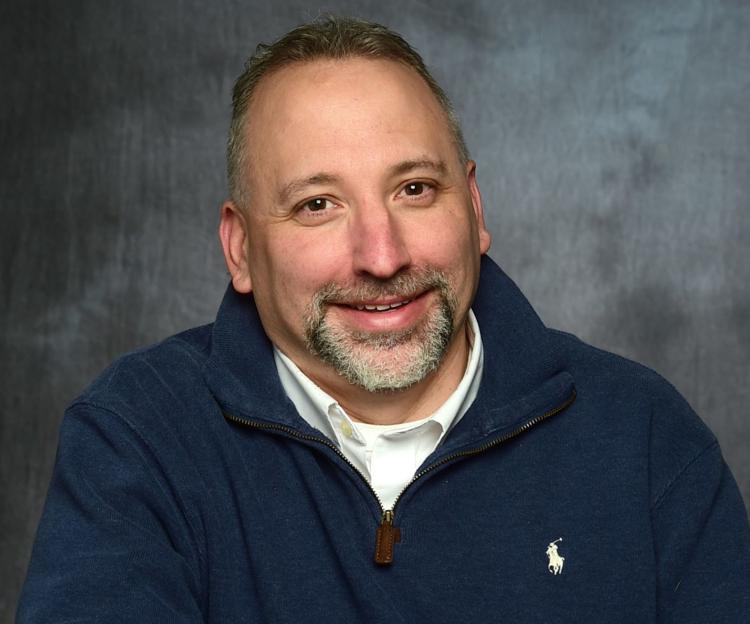 As I walked through the automatic doors of the downtown Billings landmark Thursday morning, I was among the mothers and kids and the others covered by heavy wet snow. We all groused about the weather. We were so distracted that I didn't really notice Pete kneeling down on a bench helping an ailing man.
But journalists are nothing if not gawkers, and finally I noticed something was going on, so I perched nearby at the coffee shop and watched.
Pete is a bear of a man with a heart to match. With his burly frame he helped lift the man off the bench enough to take off his wet coat. The man was clearly in distress.
"Do we have an AED (automatic external defibrillator)?" Pete asked one of the librarians.
"Do we have access to some aspirin?" Pete asked.
"Call the paramedics," Pete asked.
Meanwhile the man, disheveled and the kind of person who seems to wander the downtown streets, told Pete how he felt and the pain in his right arm. The man breathed heavily, and his head sagged.
In the distance, sirens yelped.
Pete took this man and enveloped him. The man's head rested on Pete's broad shoulders. Pete was talking to him, but I couldn't hear what he was saying. Several times the man looked up, tears streaming down his cheeks. As he told his story, I couldn't helped but notice Pete's hands patting the man's back, comforting him.
Some passed by them to drop off their backpacks on the nearby shelving. Several ordered lattes on the chilly winter morning. Another person griped that the crossword puzzles had been pilfered from that morning's Gazette.
The man rested his head back on Pete's shoulder, and there — in what probably lasted only a few seconds — is the image burned in my mind: Pete's head bowed resting next to his, his hands comforting him, his arms holding the man until help arrived.
As a person who works downtown and has had to deal with some of the misbehavior, it's easy to become calloused and cynical. Yet, here was Pete holding a stranger — a stranger whom the rest of us passed. 
Paramedics and firefighters arrived and quickly took the man to the hospital. Pete was there to help get him onto the gurney, and it was Pete who was folding up his coat and backpack to make the few blocks' journey to one of the hospitals.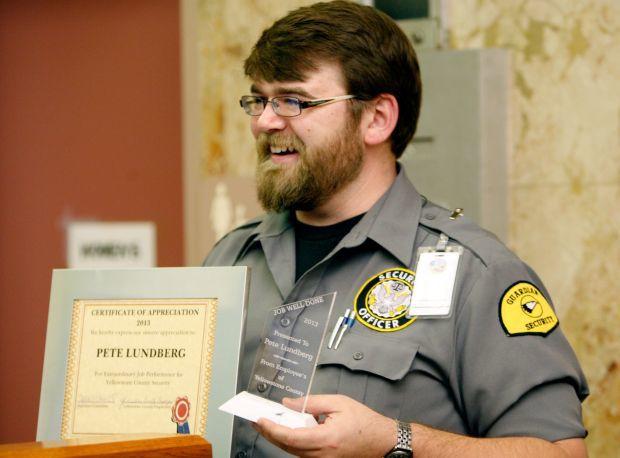 Pete has been a downtown icon, as a security guard at the Yellowstone County Courthouse, often handing crayons and paper to kids going into the courtroom. He also patrols the library. He also once tackled a man who ran from the courtroom after being ordered to jail. 
After the paramedics cleared, I stopped Pete. Only then did I learn that the man he helped had a temporary no trespassing order at the library.
"When I first saw him, I was kind of annoyed," Pete said. "But then I saw he was in true distress. I just helped. The rest of the staff did, too."
A nearby library employee interrupted the conversation, "Don't let him shirk any of this, he's an exceptional human being."
"This community has been good to me and I love it," Pete said.
Pete Lundberg doesn't just love this community. Pete Lundberg put on a master class in what it means to be community. 
---
My Town: Gazette chief photographer Larry Mayer shares his favorite things about Billings