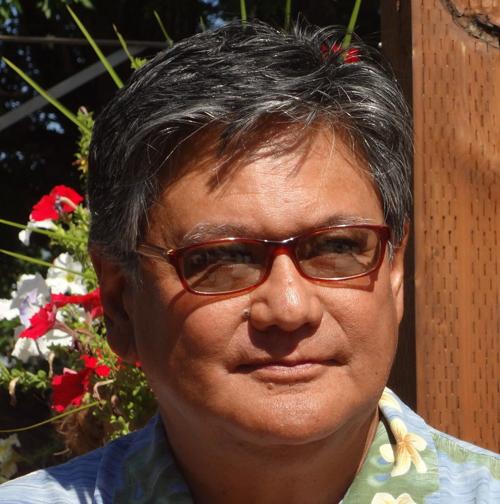 Billings citizens who haven't yet voted the ballots they received in the mail 10 days ago are approaching the deadline: Ballots must be received by the Yellowstone County Elections Office no later than 8 p.m., Tuesday, Nov. 5. The elections administrator recommends mailing ballots no later than Friday.
The Gazette editorial board recommends that voters consider these candidates: Kendra Shaw in Ward 1, Roy Neese in Ward 2, Danny Choriki in Ward 3, Carmelita Dominguez in Ward 4 and Mike Boyett in Ward 5.
Members of editorial board interviewed all 10 of the Billings council candidates. Board members also attended public forums where candidates spoke. The Gazette provided all candidates with opportunities to share their views in writing with Gazette print and online readers. In our endorsement process, we looked for the candidates whose visions encourage development of a safer, healthier community where businesses succeed and people thrive. We endorse nonpartisan candidates we believe will reach out to all citizens and work to find equitable solutions to city challenges.
Ward 1: Kendra Shaw:  At 35, Shaw would be the youngest council member and the only millennial. A Billings native, she left her hometown, went to college, ran a small business and returned to Billings six years ago with her husband and child. Shaw is eloquent, energetic, well organized and has concisely presented her views based on her research of our city government. Shaw met with the city police and fire chiefs and studied the city budget.
Shaw is running to make and keep Billings the kind of community her young children will want to call home when they grow up. 
Ward 2: Roy Neese: The only incumbent on the Nov. 5 Billings ballots, his eight months on the council give him an edge over Randy Heinz. Appointed to fill the vacancy created by Larry Brewster's resignation, Neese has learned about city government on the job and has a better command of the details council members need to make good decisions.
Neese told us that he wants to seek a funding source for development of Heights parks that now are only partially developed. He is concerned about making routes to school safe, especially around Medicine Crow Middle School. We recommend that Ward 2 voters keep him on the City Council to accomplish those goals.
Ward 3: Danny Choriki: Choriki has done the most research of any candidate on our city government, even reading city budgets from years ago to understand spending and priority decisions. He has a realistic, well-informed view of where our city is and how to move it forward.
As a resident of Ward 3 in the middle of the city, Choriki is attuned to the needs of midtown and the costs of sprawl development on the city's perimeter. We expect Choriki to put his business efficiency skills to work for Billings and to advocate for changes that will help more young families settle here, especially in Ward 3.
Ward 4: Carmelita Dominguez: Dominguez is a working mother with young children at home. She is part of the young, professional demographic group that Billings needs to replace the 40% of our workforce who will retire in the next decade. Working in health care, Dominguez has a keen understanding of the kind of amenities and lifestyle opportunities needed to draw doctors and other health care professionals to our city.
Dominguez and her husband moved to Billings 11 years ago "because we wanted to raise our children in a place that loved the outdoors." She knows that workers who can choose where they live want attractive, safe parks and trails. Park development will require lots of partners to share costs, Dominguez said. Dominguez has a positive, inclusive vision for our city. 
Ward 5: Mike Boyett: A former Yellowstone County sheriff's deputy and retired bank security manager, Boyett's experience will be valuable as the council decides how best to meet public safety needs, including traffic enforcement.
Boyett served for years on the Billings Police Commission, is serving on the City Zoning Commission and on the Re-Code committee, which has been preparing a proposed revamp of city zoning requirements to help facilitate positive, well planned development.