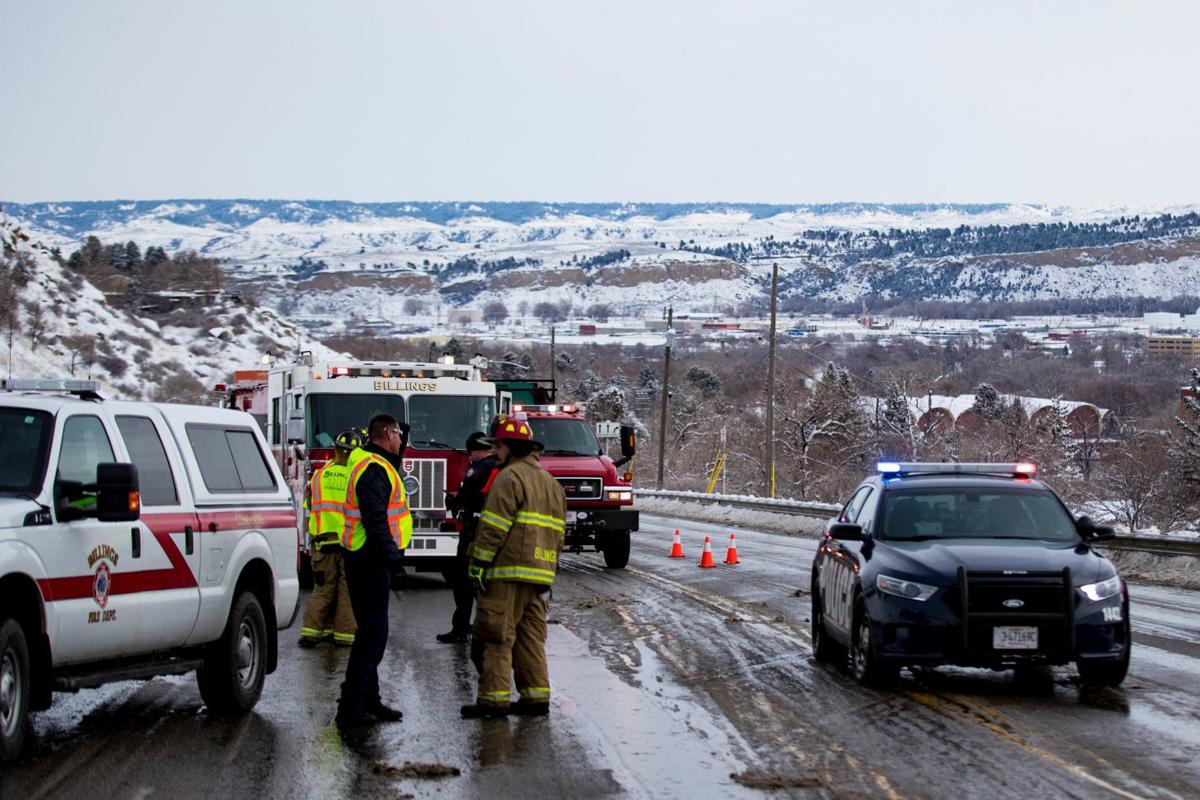 Billings has outgrown its police force.
Back in November 2014 when Billings voters narrowly rejected a proposed public safety levy increase, our city police department logged 84,011 calls and our city population was about 108,458.
In 2019, the Billings Police Department received 94,700 calls for service and the U.S. Census Bureau estimated the city's population exceeds 110,000.
Public demands on our police have grown faster than city population.
Looking back to 2009 (the last year of an increase in the public safety property tax levy) the boost in police calls is even more dramatic: 59,363 calls in 2009, 94,700 in 2019. Calls for service have increased a whopping 60%, but the department's staffing has stayed about the same.
Last year, BPD reported a marked decrease in property crime (5,692 property crimes in 2018 compared with 6,762 in 2017), which Police Chief Rich St. John credits to the work of a new five-officer street crimes unit. Detailed crime statistics for 2019 aren't yet available.
Unfortunately, violent crime reports increased from 540 in 2017 to 663 in 2018. The rise in violent crime reports reflected 121 reports of family members or partner strangulation, a revelation that is disturbing on its own.
No single statistic makes the case for more police officers, firefighters or other public safety resources. But citizens should carefully consider the array of indicators that Billings' public safety departments are understaffed. For example, BPD usually has nine officers on patrol, a number that can handle 5.5 calls per hours. In 2018, BPD received 10 calls per hour, 24/7/365, according to St. John. The result was that many callers had to wait for police officers to respond.
There are already categories of "cold" calls that are referred to the BPD Crime Prevention Center where volunteers take reports of thefts over the phone and other volunteers tag abandoned vehicles. The volunteers' work helps the limited number of of police officers to focus on the most serious crimes and threats to public safety.
The BPD's 2018 annual report also showed an increase in traffic wrecks that police responded to: 3,914 in 2017 and 3,969 in 2018. (That doesn't count non-injury crashes at times when slippery roads cause so many crashes that police can't respond and motorists were advised to file their own reports with the department.)
BPD will need to have 16 officers on patrol to answer 10 calls per hour without making callers wait, according to St. John.
Putting six more patrol officers on the street at all times would require hiring at least two dozen more officers. How much would that significant boost in patrol capacity cost taxpayers? How can costs be minimized while maximizing public safety?
Those are key questions that demand clear answers from the city administration and council very soon.
With no increase in the public safety levy for the past decade, the city has been using reserve funds to avoid major cuts while also rejecting staff increases that are justifiable with the increase in calls. The reserve fund has been drawn down to the point it cannot cover the public safety revenue gap after this year. Billings needs an increase in revenue of several millions dollars for 2021 just to maintain the inadequate number of police and firefighters we have now.
What are the BPD's goals? St. John outlined what the department aims to accomplish, if it has the resources:
Reducing violent crime with increased capacity of specialized units targeting violent offenders, repeat victims, illegal drug activity, street crimes and hot spots.
Improving downtown safety, including increased foot, bike and car patrols, crime mapping analysis, enforcement in crime hot spots, partnering with businesses to encourage environmental designs that reduce crime.
Improving traffic safety with highly visible DUI enforcement, school zone patrols and hot spot patrols in response to citizen concerns.
Investment in mental health by partnering with community organizations to address homelessness, sober housing, addiction and mental illnesses.
Billings needs to vote on city public safety funding this year. Now is the time for concerned citizens to learn about the issue, to ask questions and contact our City Council representatives.
One opportunity for learning and commenting will be at 6:30 p.m. Thursday at Billings Public Library. Like the public safety forum on Jan. 9, Thursday's gathering will start with brief presentations from leaders of the city police, fire, code enforcement and prosecutor's office. Most of the meeting time will be open for public comment and questions.
Catch the latest in Opinion
Get opinion pieces, letters and editorials sent directly to your inbox weekly!