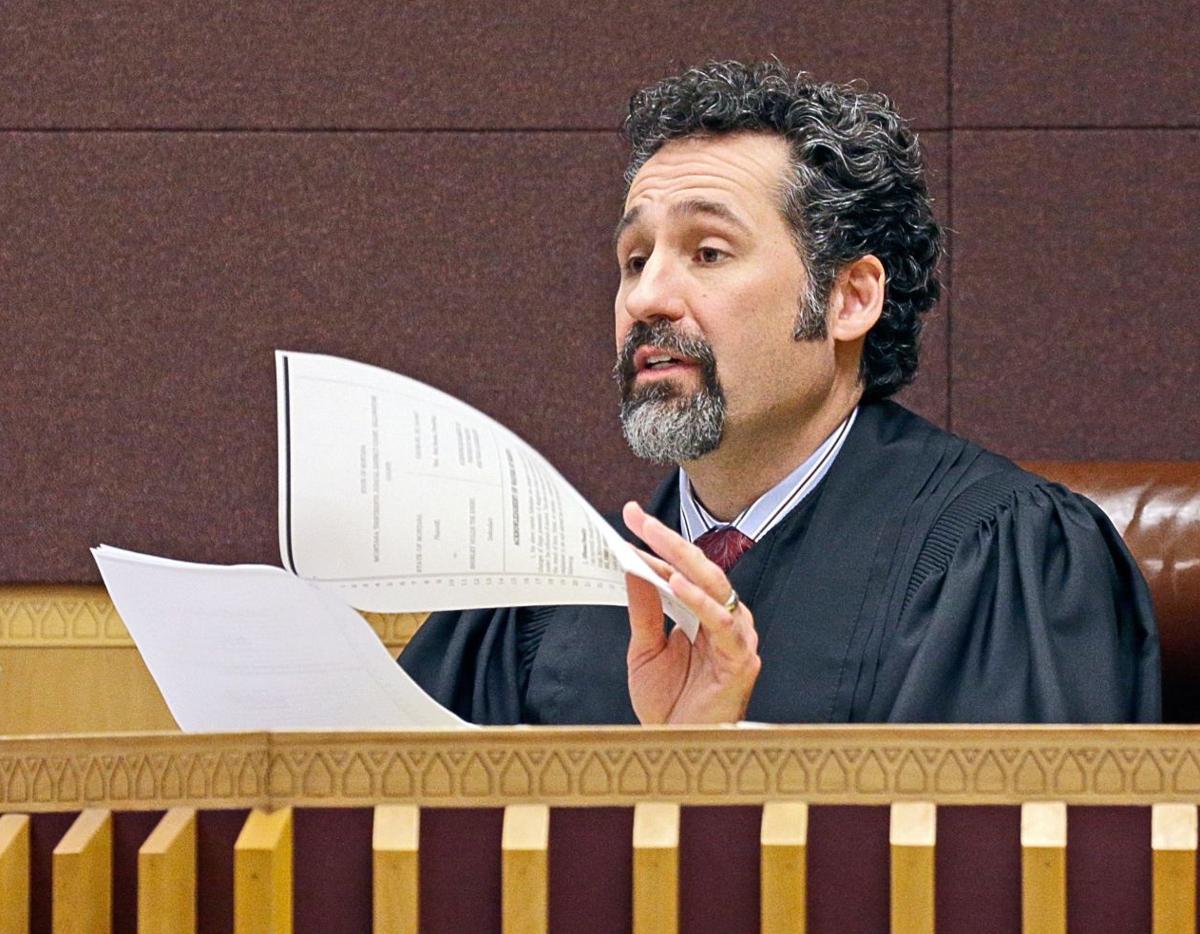 The most difficult cases in Montana District Courts involve children who have been abused or neglected in their own homes. When children are in danger, judges must decide where and with whom they will live, making rulings that could affect the children for life.
When Native American children are involved, the legal situation is more complex. In addition to state law, the federal Indian Child Welfare Act must be applied, and the child's tribe is part of the decision making.
At any given time, the number of Native American children in Montana's foster care system is much higher than their 10 percent share of the total child population would suggest. In Yellowstone County last year, 43 percent of the 550 civil child abuse and neglect cases filed involved children who are tribal members or eligible for membership. But there hasn't been court resources dedicated specifically to improving outcomes for ICWA children — until now.
4 courts collaborate
This month, the Yellowstone County District Court launched an ICWA court with Judge Rod Souza presiding. Souza's court is one of the first half-dozen in the nation, following models used in Denver and Los Angeles. Setting up the court required months of planning, training and communication between Yellowstone County court officials and tribal courts on the Crow, Northern Cheyenne and Fort Peck reservations. State and tribal child protection workers also have been meeting.
"The concept is relationships," said Souza. "We're going to do a better job of communicating; we're going to do a better job of complying with ICWA."
The Yellowstone County ICWA court team includes Deputy County Attorney Heather Sather, Assistant Attorney General Brooke Baracker-Taylor, guardian ad litem Scott Pederson and two Montana state social workers, Naz Sanks and Megan Tenney. Souza said these professionals volunteered to be part of this new program.
The court has received substantial support from Casey Family Programs, a private nonprofit that works nationally to benefit children who are or have been in foster care. Nicole Walks Along and Yellowstone CASA (Court Appointed Special Advocates) also provided lots of help.
On Friday, about 50 people gathered for a day of training to kick off the ICWA court. Staff from the Montana Public Defender Office attended along with private attorneys who represent parents in civil child abuse and neglect cases.
Friday's training concluded with a panel of ICWA directors: Rebecca Buffalo of Crow; Phyllis Spotted Wolf and Twila Red Eagle, of Fort Peck; Michelle Littlewolf-Sandcrane and Joetta Yellowrobe of Northern Cheyenne.
'Gold standard' for kids
The ICWA was enacted 40 years ago at a time when non-Indians were adopting Indian children at an alarmingly high rate that threatened the survival of American Indian communities and culture. The aim of ICWA was to keep Indian children in Indian families, to connect them in positive ways with their heritage and culture.
"ICWA is the gold standard for children in foster care," said Sheldon Spotted Elk, director of the Indian Child Welfare Program for the Casey Family Foundation. The law requires "active efforts" to maintain the child safely in his or her home, and if that's not possible, to place the child with relatives, if possible.
We applaud the new ICWA court team for taking on a difficult challenge. Resources for all foster children are limited, whether they are placed with relatives or in licensed foster homes. It can be hard to find a good foster home with non-Indian parents and much harder to find an Indian foster home. Chemical dependency, mental illness, family violence and poverty all contribute to child abuse and neglect.
By building up good working relationships between the court and child protection workers in Billings and in the tribal communities, communications can be faster and more effective. Establishing trust between the state and tribal child protection officials can encourage everyone to collaborate for the best interests of the child. The ICWA court gives us hope.