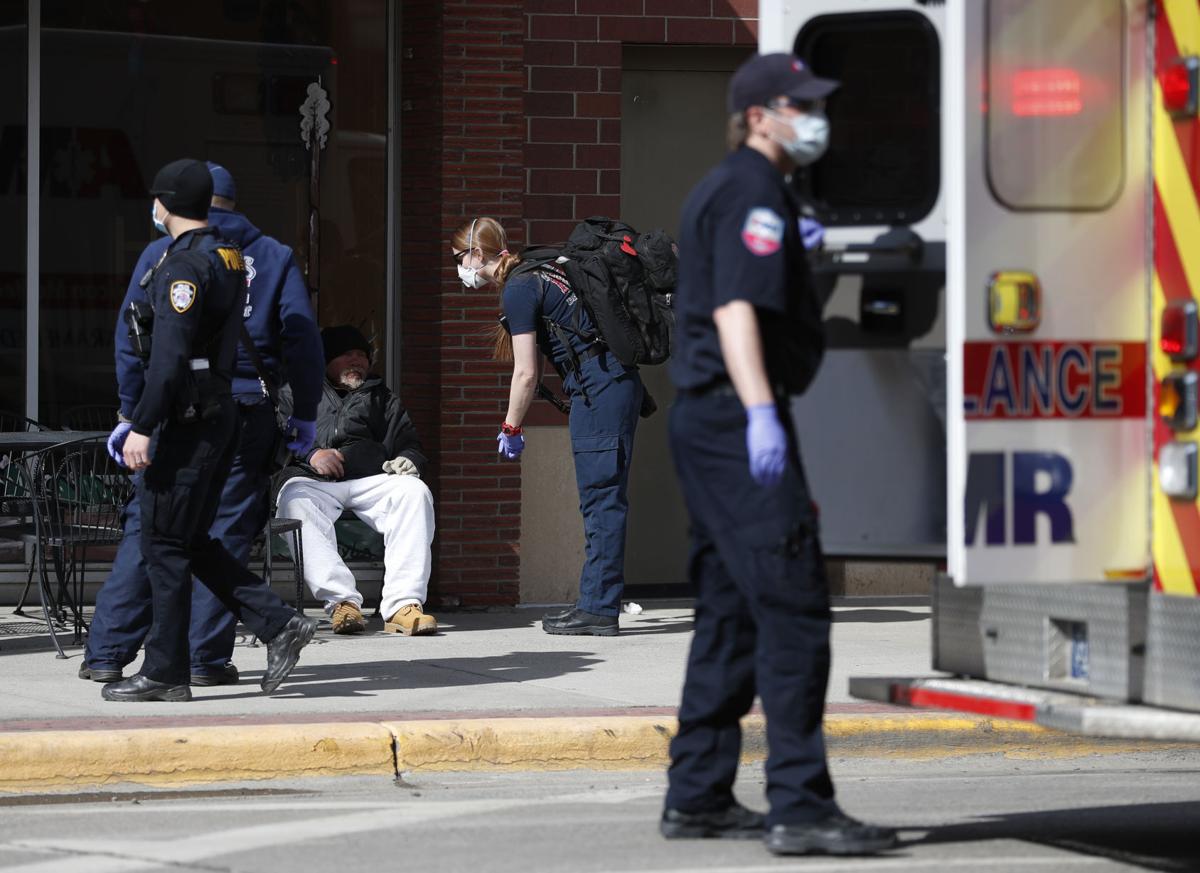 The Billings Police Department's recent Community Impact Study could not be more succinct.
It relates, in matter-of fact language, the staggering cost of the department's downtown "chronic high utilizers" — some 93 individuals who had 15 or more law enforcement contacts in 2020. Those contacts included citations, warnings, warrants and arrests for trespassing, open container, and public urination.
Those 93 individuals' number of contacts with law enforcement ranged from 15 to 393 each — a total of 5,601 contacts. The Police Department spent $2,587,665 in employee resources for the chronic high utilizers' 634 warnings issued, 547 citations issued, 1,504 arrest reports submitted, and 633 active warrants.
For purposes of the report, the department submitted the 93 chronic high utilizers' names to Billings Clinic, St. Vincent Healthcare, American Medical Response and the Billings Fire Department.
The 93 people had a total of 2,110 visits to the two hospitals — 863 to St. Vincent and 1,247 to Billings Clinic. Doubtless, most of those visits involved ambulance services. But American Medical Response and the Billings Fire Department couldn't come up with accurate estimates for their expenses. The hospitals, however, incurred huge "unreimbursable care delivery" expenses — $2.6 million for St. Vincent and $5.1 million for Billings Clinic.
Bottom line, with only three-fifths of emergency responders' expenses included, the 93 "chronic high utilizers" ran up estimated costs of $10.3 million.
Of course, there are certainly many others in the next rank of "high utilizers" as well.
The report clearly shows the depth of the problem the city faces. It acknowledges the need for further analysis and the formulation of a nontraditional law-enforcement approach.
It also proposes common-sense measures, including increasing jail infrastructure — most of arrestees could not be taken to the jail in 2020 because of chronic crowding — and trying to fill the gap between jail and hospital with a "sobering center," used as a diversion to protect emergency room and jail beds. It points out that other cities have found such a center to be an invaluable resource in managing these populations.
It concludes, "Without serious dialog between all parties involved in the medical services, medical health and addiction services, and emergency response, millions of dollars and high amounts of employee resources will continue to be spent on a small fraction of the population."
We couldn't agree more, and we are grateful for the Police Department's proactive work in preparing this report. The next move is up to community decisionmakers, and these startling numbers suggest they should not temporize.
We fully support swift, decisive investment to end this drain on public resources.