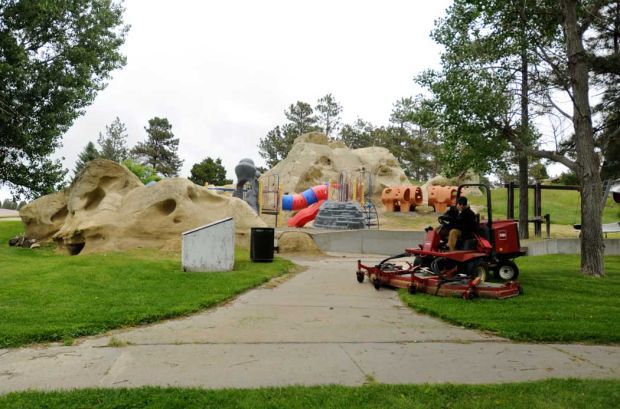 Last week was tough for Colstrip and the surrounding communities because the two oldest coal-fired power units, accounting for 614 megawatts of the 2,000-megawatt power plant, shut down permanently.
The immediate impact of this decision by Talen Energy is uncertainty for the 100 or so employees at Units 1 and 2. Most probably will have jobs for months to come as the units are taken down; some will be offered jobs at the larger, newer Units 3 and 4. Talen hasn't publicly provided information on the number of layoffs planned, but last week a company spokesperson said Talen is working on a transition plan for employees.
A federal grant of $2 million for worker retraining can't be used until employees actually receive layoff notices.
New jobs will be created in Colstrip for the massive ash pond cleanup that is estimated to take hundreds of millions of dollars over the next three decades. The most thorough cleanup will provide the most jobs for the longest period. A large wind energy development planned nearby in Rosebud County will need construction workers and a smaller number of permanent employees.
The shutdown of Units 1 and 2 was part of a negotiated settlement in an air pollution lawsuit. The settlement called for shutdown in 2022, but Talen moved up the date, announcing last June that the units cost more to operate than they produced in revenue. When Talen announced the closure of Units 1 and 2 in June, both were offline and hadn't even operated in the second quarter of 2019 while Pacific Northwest hydro power production was high.
Back in June, Talen said its Unit 1 and 2 employees will have jobs after the permanent shutdown, that they will either be transferred to work at Units 3 and 4 or they will be offered jobs in plant cleanup, which is projected to take many years.
"Talen Montana aims to avoid a significant layoff of Colstrip employees and is committed to doing what is right by our employees. Because our employee transition plan is still being finalized, we are not able to provide further information at this time," Talen spokeswoman Tayrn Wiilams told  Gazette reporter Tom Lutey last week.
Bad as "shutdown" sounds, it also brings opportunities:
Colstrip's assets include a well educated workforce, top-notch public schools and numerous city parks. 
Transmission lines that carry power from Colstrip to the Pacific Northwest will be available to carry renewable energy generated in Montana. Solar and wind projects that have been planned for when that capacity opened up after 2022, could move ahead more quickly.
The city and the power plant jointly own a water right to the 69 cubic feet per second from the Yellowstone River 30 miles away. Water no longer needed by Units 1 and 2 will be available for new business development.
Puget Sound Energy, a Washington state utility, has committed $10 million to a Colstrip community transition fund and more money is likely to be made available from other owners of Units 3 and 4 when they eventually are closed years from now.
Colstrip and Rosebud County residents should know they aren't in this alone. State government leaders must hold the plant's owners accountable for helping workers and residents in this difficult transition. Decades of water pollution must be cleaned up at the expense of the companies that profited from the plant. 
Market reality has forced this change on Colstrip, it's up to Montana to see that the people who rely on the plant are not forgotten as the regional energy market changes their lives.