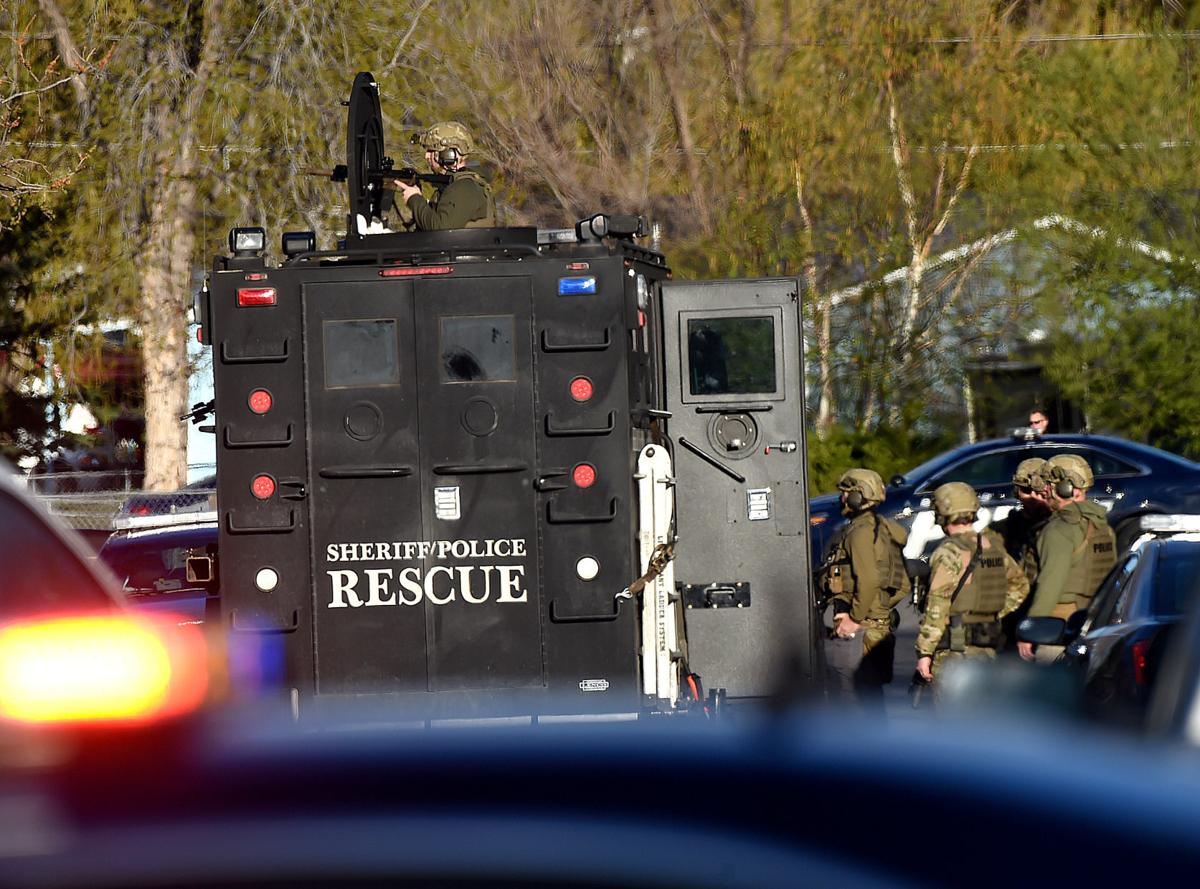 It was refreshing Friday to see Billings and Yellowstone County officials briefing Sen. Steve Daines on the methamphetamine epidemic and the resulting explosion of crime here.
We appreciate Daines' attention to a problem that is one of the biggest threats to our community's well-being.
Daines met with Billings' city administrator Chris Kukulski; Police Chief Rich St. John; County Commissioner John Ostlund; Yellowstone County Sheriff Mike Linder; County Attorney Scott Twito; District Judge Mary Jane Knisely; and Brian Gootkin, director of the state's Department of Corrections.
They did not mince words.
"I am frankly shocked by what our community is dealing with," Kukulski said. He told Daines that the city's top priority is crime control, which is directly related to efforts to deal with meth, opioids and other drugs.
The problem is too big to handle without state and federal assistance.
Robbery, theft, assault and homicide are all connected to the meth issue. Twito told Daines the county is on track to file nearly 2,000 felony charges this year.  St. John told the senator that Billings in 2020 experienced a 400% increase in homicide rates compared to years past, and 2021 was on pace to break that record.
We were surprised to hear Daines ask where the methamphetamine was coming from. After a tour of the Mexican border last March, Daines made headlines when he said, "Twenty years ago in Montana, meth was homemade. It was homegrown ... today, the meth that is getting into Montana is Mexican cartel."
That's pretty much what he heard from local officials in response to his question Friday. 
We commend Daines and state and local law enforcement officials for engaging on this most pressing of issues.
We hope Daines heeds the local officials' calls for federal legislation to help establish and fund drug diversion programs. The overburdened local and state detention and incarceration systems need such thoughtful measures, as untreated addictions produce staggering recidivism rates as well as making the corrections mission much more difficult.
Social programs including mental health funding and aid to children are a huge part of any legislative solution. The human costs of the meth plague are staggering, and must not be ignored.
We doubt there will be much discussion about it, for obvious political reasons, but improving and expanding gun background checks would be a sensible step. Daines heard Friday that young offenders are increasingly turning to gun violence.
We are encouraged that Friday's conversation occurred and we await results.