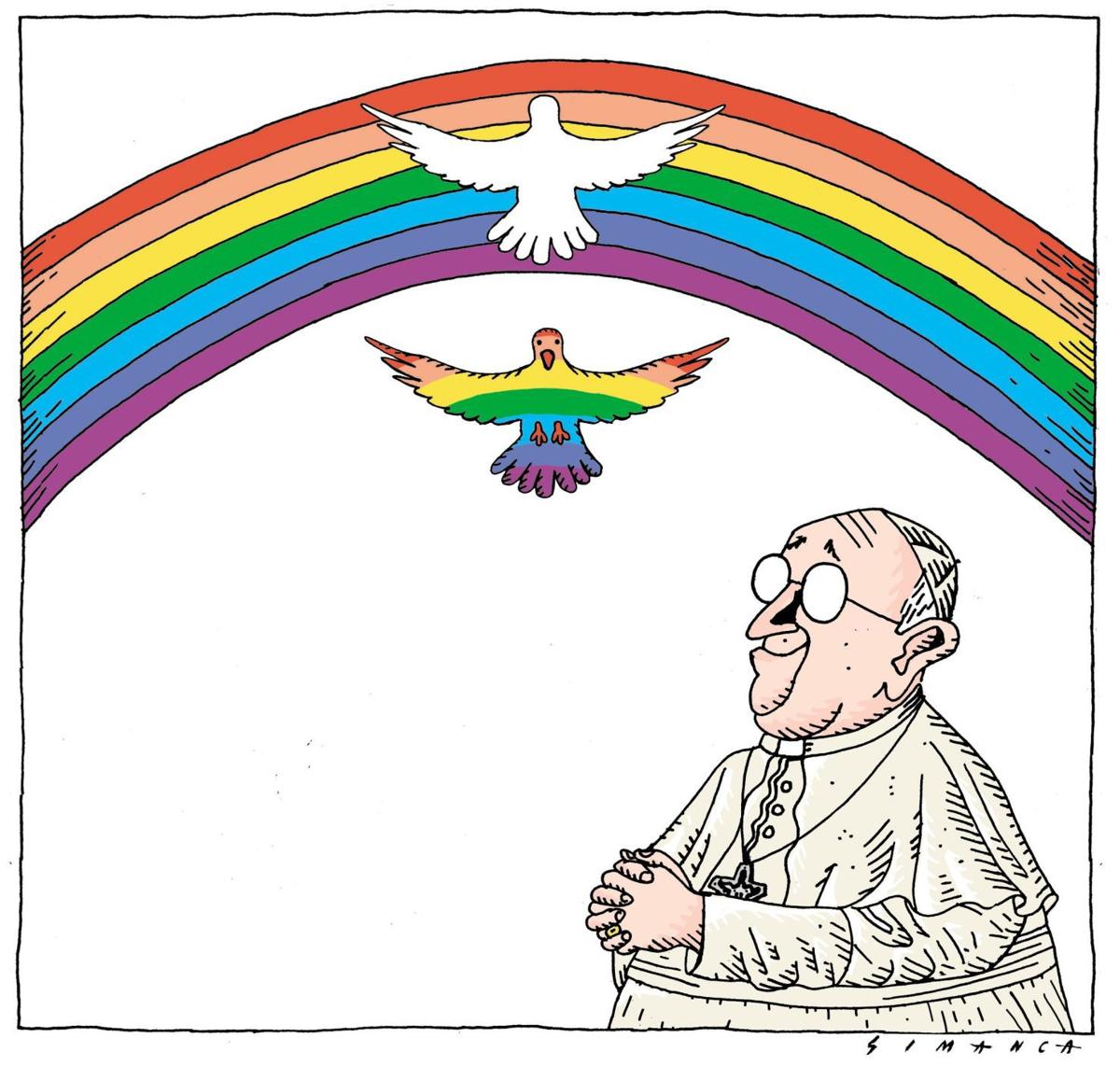 Mayfair, Billings Catholic Schools' largest annual fundraiser, has been a wonderful community event for decades. Many volunteers provide enormous amounts of time to make Mayfair a success, supporting high-quality Catholic education for about 1,000 students from preschool through high school.
Suddenly this year's event was hit with an ugly, online tirade. A Catholic priest working in a Great Falls parish — a man who graduated from Billings Central Catholic High School — made an outrageous call for people to boycott Mayfair and stop sending their children to Billings Catholic Schools.
The impetus for that rant, the Rev. Ryan Erlenbush wrote on his Facebook page Monday, is that two of the six volunteers chairing Mayfair 2018 are a gay couple.
The co-chairs were chosen last fall because of their willingness to serve the Catholic schools, and all have deep family ties to Billings Catholic Schools as alumni or parents. One member of the same-sex couple is a Billings Central grad.
"We have six wonderful chairs," Janyce Haider, head of the Billings Catholic Schools Foundation, told The Gazette Tuesday. "They're doing a great job and we're going to get through this Mayfair, and it's probably going to be the best Mayfair we've ever had. They're loving, kind, caring people. They're living a good life and they're giving back."
We applaud Haider and the foundation for lifting up all the co-chairs. Haider obviously sees the human dignity in all God's children.
As for the Great Falls priest, he has created an instant scandal, a destructive scandal where none existed. The Gazette's perusal of comments on his Facebook post found several that agreed to withhold Mayfair contributions.
Travis Heringer and Dan Sutter didn't seek publicity; they aren't demanding to be married in the Catholic Church; they simply volunteered to help the schools that provide a Catholic education to Billings area children.
What would Pope Francis say? Let's consider his words in his 2016 Apostolic Exhortation, "On Love in the Family." That document made it clear that the Roman Catholic Church does not approve of same-sex unions as marriages. However, the pope wrote at length about the need for discernment and kindness, saying: "Words should be chosen carefully so as not to offend, especially when discussing difficult issues."
"A pastor cannot feel that it is enough simply to apply moral laws to those living in 'irregular' situations, as if they were stones to throw at people's lives," the pope wrote. "Discernment must help to find possible ways of responding to God and growing in the midst of limits. By thinking that everything is black and white, we sometimes close off the way of grace and of growth, and discourage paths of sanctification which give glory to God."
The six Mayfair co-chairs issued a statement Tuesday inviting Billings Catholic Schools supporters to "celebrate and share those personal memories and moments of how the schools have enriched their lives." We encourage everyone to accept that invitation by attending the 43rd Mayfair on May 5 at the Red Lion Inn on Mullowney Lane.