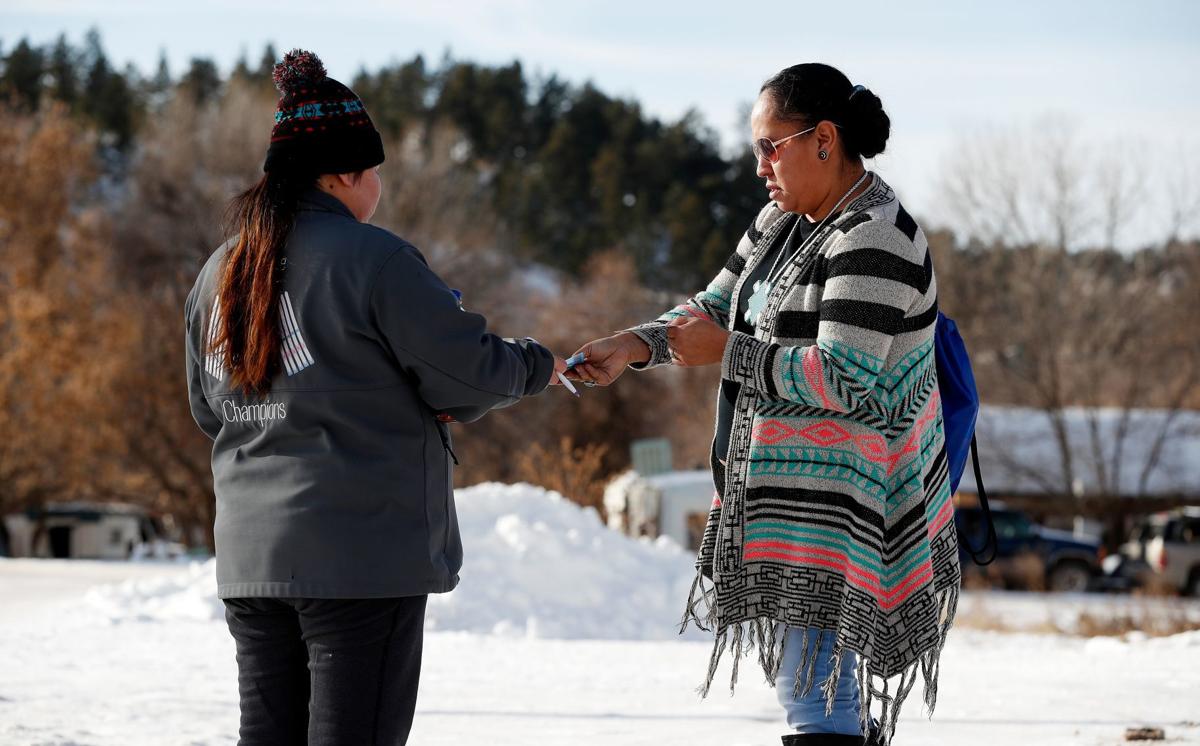 An important survey of people who get their mail at Post Office boxes should include mailing notices telling them how to participate.
People who lack reliable telephone or internet access are unlikely to complete a questionnaire online or on the phone.
Folks who have a longstanding distrust of the federal government are more open to answering government questions if they know and trust the person asking them.
The U.S. Census isn't designed to overcome those challenges that confront a large portion of the population on Montana's Indian reservations — and in some other rural Montana communities. In March, the U.S. Census Bureau will mail notices to households that have street addresses (not to post office boxes) telling them how to complete the census online or by phone starting April 1.
Local workers needed
The one factor that Montanans can change in our favor is having local, familiar faces asking the census questions and encouraging everyone to get counted. The Census will be just nine questions, the most important being the number of people living in the household. Census answers are confidential by law. Under Title 13 of the U.S. Code, the Census Bureau cannot release any identifiable information about you, your home, or your business, even to law enforcement agencies. 
A wonderful example of the needed outreach is under way with community organizers working for Western Native Voice. Gazette reporter Phoebe Tollefson and photographer Casey Page caught up with Jade Sooktis, a Western Native Voice worker, last month when she visited Lame Deer to talk up the census. A Northern Cheyenne Tribal member herself, Sooktis knows most of the people in the Lame Deer area and they recognize her. So when she asked people to fill out census reminder cards that will be mailed to them this spring, most people did so.
Sooktis and her counterparts working in Crow Agency and other Montana Indian towns, hand out Census "pledge cards" that will be used to remind people how to complete the brief census questions so they will be counted.
2nd House seat
The decennial count determines how billions in federal funds will be allocated between states and within states for the next decade. Census data is vital for research that can inform public policy on health, education, economic development and other matters. The Census will determine how most of the 435 U.S. House seats are allocated. For the past 30 years, Montana has been one of the few states with just one seat. Expert projections say that our state is likely to gain a second House seat — if every Montanan gets counted.
We Montanans are all in this Census push together. If everyone participates, Montana can go from having the largest population House district in the nation to having the two smallest population House districts. Montanans will have twice the representation in the House and better access to our members of Congress.
The U.S. Census Bureau is hiring thousands of Montanan at wages starting at $17 an hour for part time, temporary work. Our state needs many more good people to work for the Census, and we especially need people to work in their home communities on the reservations and off reservations.
"I know that people are going to be hesitant to be involved because it does have something to do with the government, Sooktis told The Gazette's reporter. "But if we don't make our voices heard now, we'll always be left out."
Make your voices heard, Montana! Tell your family members, friends, neighbors and coworkers that the Census matters to you and your community.
Last week, the Census Bureau projected that the U.S. population would be 330.2 million on Jan. 1, an increase of 1.99 million from a year earlier. Montana's population is just over 1 million, a small fraction of 1% of the national population. Every Montanan is crucial to this Census. We will have to live with the count or under count for 10 years.
Catch the latest in Opinion
Get opinion pieces, letters and editorials sent directly to your inbox weekly!