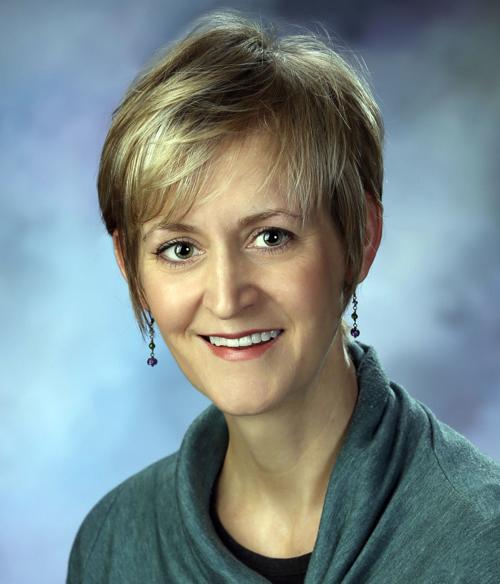 Montana's worst-in-the-nation suicide rate is the tip of the iceberg that is the unmet need for timely, effective mental health care in our frontier state.
There are myriad factors behind twice as many Montanans dying by suicide as other Americans. The shortage of mental health professionals is one of those contributing factors. It's no coincidence that the only three states with no psychiatry training program — Montana, Wyoming and Alaska — also have the highest suicide rates.
There's no single solution that will reduce Montana's suicide losses, but training psychiatrists in Billings will be a huge step forward.
Billings Clinic is launching Montana's first psychiatric residency next year in partnership with the University of Washington. Three residents will be selected from among 400 medical school grads who applied. The first class will start two years of residency this July in Seattle. The residents will work in Billings and other Montana communities during their second two years. When the residency is operating fully, there will be 12 residents in training, including six in Montana.
Having a residency in Montana is critical to recruiting psychiatrists. The Montana Family Medicine Residency based at RiverStone Health has an excellent record with the majority of its graduates staying in Montana to practice. The internal medicine residency at Billings Clinic also is educating doctors for Montana. New doctors are likely to stay to work near the place they finished training, so it is expected that most psychiatric residents will stay in Montana.
Opening up this teaching program already has had an effect on recruitment, according to Dr. Julie Kelso, the Billings Clinic psychiatrist serving as director for the residency.
"We have seven open psychiatrist positions at Billings Clinic now," Kelso said at a presentation last month. "We usually interview two psychiatrists a year. Since the residency announcement, we have had five psychiatrists interview."
Years in the planning, the residency is starting now because of substantial private donations. A grant of $3 million from the Helmsley Charitable Trust will cover startup costs and subsidize the residency's first three years. Billings Clinic Foundation has started raising money for $3.3 million endowment that will sustain the residency, which is expected to lose $557,000 a year. The cost of training a psychiatrist far exceeds the reimbursement received for the resident's work through private insurance, Medicare or Medicaid.
Blue Cross and Blue Shield of Montana kicked off the endowment campaign this week with a $250,000 donation.
Support for the psychiatric residency is an important investment in Montana's health. The psychiatrists at Billings Clinic and those who will train there in coming years serve a vast region that has no psychiatrists. For more than 25 years, Billings Clinic has been a leader in telepsychiatry, using technology to bridge the distance between rural patients and Billings doctors.
More recently, Project Echo started reaching out to primary care providers in a dozen rural Montana communities — including Colstrip, Libby, West Yellowstone and Poplar — providing psychiatric consultation on cases via video conferencing networks.
Half of us could be diagnosed with a mental health problem during our lifetime, said Dr. Eric Arzubi, chief of psychiatry at Billings Clinic. At any given time, 20 percent of the adult U.S. population has a diagnosable mental illness, but most won't be diagnosed or treated.
That takes us back to the tragic suicide statistics. Untreated or ineffectively treated mental illness is a major factor in suicide.
Mental illness is the No. 1 cause of medical disabilities in the United States, Arzubi said.
The vision for better frontier psychiatry Arzubi described includes:
-Bringing the best practices here.
-Disseminating them across the state.
-Partnering with and supporting the region's primary care providers.
Montana needs more mental health workers of all types — nurses, nurse practitioners, physician assistants, clinical psychologists, therapists, addiction counselors. The new psychiatric residence won't fill all the gaps, but it will bring Montana much closer to serving the mental health needs of people in our cities and frontier communities.
Congratulations to Billings Clinic, its residency partners and donors for working to improve Montana's mental health.