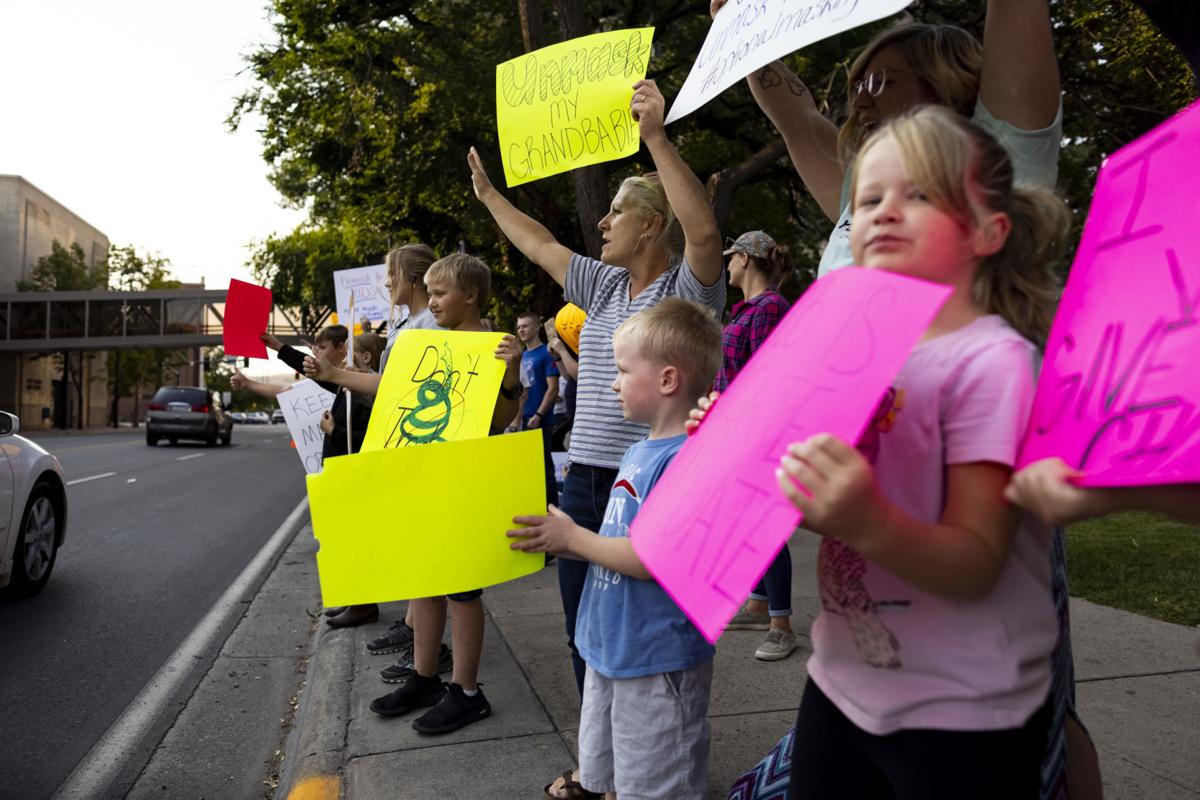 Somehow, the country's (and Montana's) response to the COVID-19 pandemic has become ridiculously politicized.
Taking precautions — or vaccinations — in an environment of a global public-health threat of this magnitude shouldn't be based on one's political value system. And, without a stunning amount of misinformation, it wouldn't be.
But we are where we are. A significant part of the population is anti-masking and anti-vaccination for COVID. While we do not agree with those convictions, we understand people's right to hold them.
Has such resistance to vaccinations, masking and other precautions facilitated the spread of COVID's deadly Delta variant? Possibly.
But that is not the point. Blame, at this juncture, is not the point.
Here's the reality: Montana is one of a handful of states that have banned or restricted mask mandates.
We believe such "personal responsibility" measures, including the "emergency rule" promulgated Tuesday that directs schools to allow parents and students to opt out of any mask mandates, are misguided and damaging to the public's health, particularly the health of our unvaccinated children and their teachers.
While the governor points to a study that allegedly shows little benefit from masking schoolchildren, that view is disputed by many other scientists.
Within one minute of each other, two statewide messages landed in our inbox Tuesday afternoon.
The first, from Superintendent of Public Instruction Elsie Arntzen, was headlined, "Arntzen stands with Montana parents and students." In it, Billings' own Arntzen said, "In Montana, we recognize that parents know what is best for their children. Together, parents and school leaders must determine policies that empower each student to have access to an equal and robust education. Listening to the voices of families is vital."
The second arrived from the Montana Medical Association. It said, "The medical and nursing community of Montana stands behind the clear research and science showing the widespread use of masks in schools can effectively reduce COVID-19 transmission. … We have strong research in support of masking. Masks protect our kids in the classroom and our communities. With cases continuing to climb, masking in schools will serve to limit the burden of serious health outcomes across our state."
Masking requirements have been put in place by many of the school districts and universities across the state. But they are essentially unenforceable because of the laws — and administrative rules — promulgated here in Montana.
Until and unless a legal challenge is heard and carries the day, as has happened elsewhere, Montanans will make their own decisions about masking their schoolchildren.
We ask only that the inevitable conflict over this does not result in either bullying in our schools or violence outside them. If we can't be civil to each other over a pandemic that is literally a threat to anyone drawing breath, we are truly in sorry shape.
Elsewhere across the country, disagreements over masking and vaccination have led to verbal abuse and physical assault.
We need to take a deep breath and remember that our strength as Montanans is helping each other, not yelling at each other.