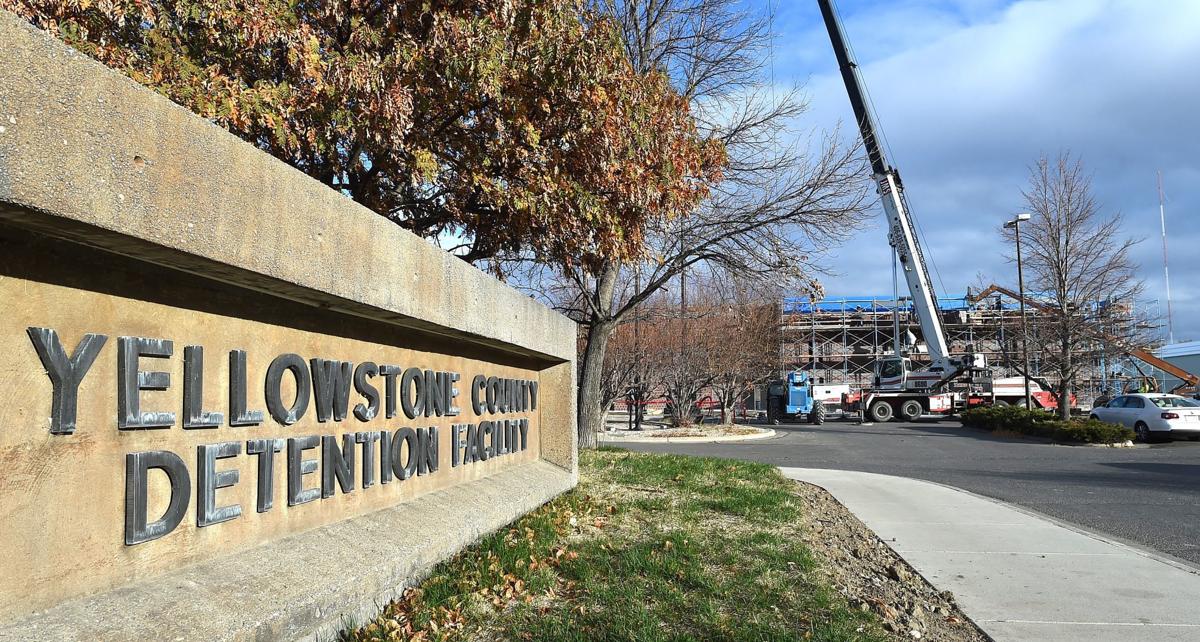 The meth epidemic is taking an increasing toll on Yellowstone County taxpayers. At annual budget hearings that began last week, the County Commission heard from public safety, court and health care leaders about the impact meth is having on their limited staff.
At any given time, the Yellowstone County jail has about 500 inmates. There are often 65-70 prisoners in units that used to hold 40, Sheriff Mike Linder told the commission. The crowding pushes up personnel costs. For safety, such crowded units will have two detention officers, instead of one.
More jail staff
The detention staff has had several vacancies, so officers have been required to pull double shifts every week, working 16 hours straight in the jail. That's hard on employees and overtime is costly for the county. Linder said he expects to have five vacancies filled soon and requested four additional detention officers in the budget for fiscal 2020.
The jail stays full as the number of criminal cases filed has grown year after year, propelled largely by drug offenses and drug-related crimes. Most of the the jail inmates are awaiting action on felony cases. Nonviolent misdemeanor offenders don't even go to jail. Judges can order them to work off sentences with supervised community service.
Court monitoring
Justice Court's initiative to ease jail crowding while maintaining public safety has screened misdemeanor defendants to determine who can be safely released pending trial. Justice of the Peace David Carter told commissioners that screened and monitored defendants were more likely to show up for their court dates, thus shortening the time it takes to dispose of the case. On the other hand, defendants who fail to appear slow down the court process and generate additional expense of warrants, arrests and being jailed again.
"Meth continues to take a toll and plays a major role in the Yellowstone County jail population," Carter said. "There has been an increase in failure to appear in Justice Court and District Court. Then there is additional cost to track them down. Monitoring is the best use of county money. The focus should be on jail overcrowding and community safety."
County Attorney Scott Twito asked the commission to approve hiring of one additional deputy county attorney as quickly as possible. He said that deputy will be added to the criminal prosecution division.
The epidemic of drug abuse continues to hurt children. Twito said his office has had to hire temporary staff to handle the large volume of child abuse and neglect cases.
900 foster kids
CASA of Yellowstone County, which provides trained volunteers to advocate for foster kids, reported last week that 900 Yellowstone County children are in the foster system, but only 380 have a court appointed special advocate because the number of neglected kids far exceeds the number of volunteers.
Last year, parental abuse of drugs was a factor in 80 percent of Yellowstone County child abuse and neglect cases, according to data compiled by the county attorney's office. Meth was the primary drug of abuse in four out of five cases.
Yellowstone County has provided an annual grant to Yellowstone CASA and helps fund several local nonprofit organizations to provide services for people with addictions and serious mental illnesses. Those agreements with Rimrock, Alternatives Inc., the Mental Health Center and the Community Crisis Center help people overcome the drug problems that fuel child neglect, fill our jail and clog our courts.
As county commissioners finalize the budget this summer, drug abuse will be a major expense. That's why Yellowstone County must keep investing in preventive services, such as addiction treatment and mental health care. That's why the county must support services for vulnerable children and ensure that the sheriff, courts and county attorney have sufficient resources. Meth is a tough adversary; we must keep fighting.
Meth continues to take a toll and plays a major role in the Yellowstone County jail population. There has been an increase in failure to appear in Justice Court and District Court. Then there is additional cost to track them down. Monitoring is the best use of county money. The focus should be on jail overcrowding and community safety.

David Carter

Justice of the Peace