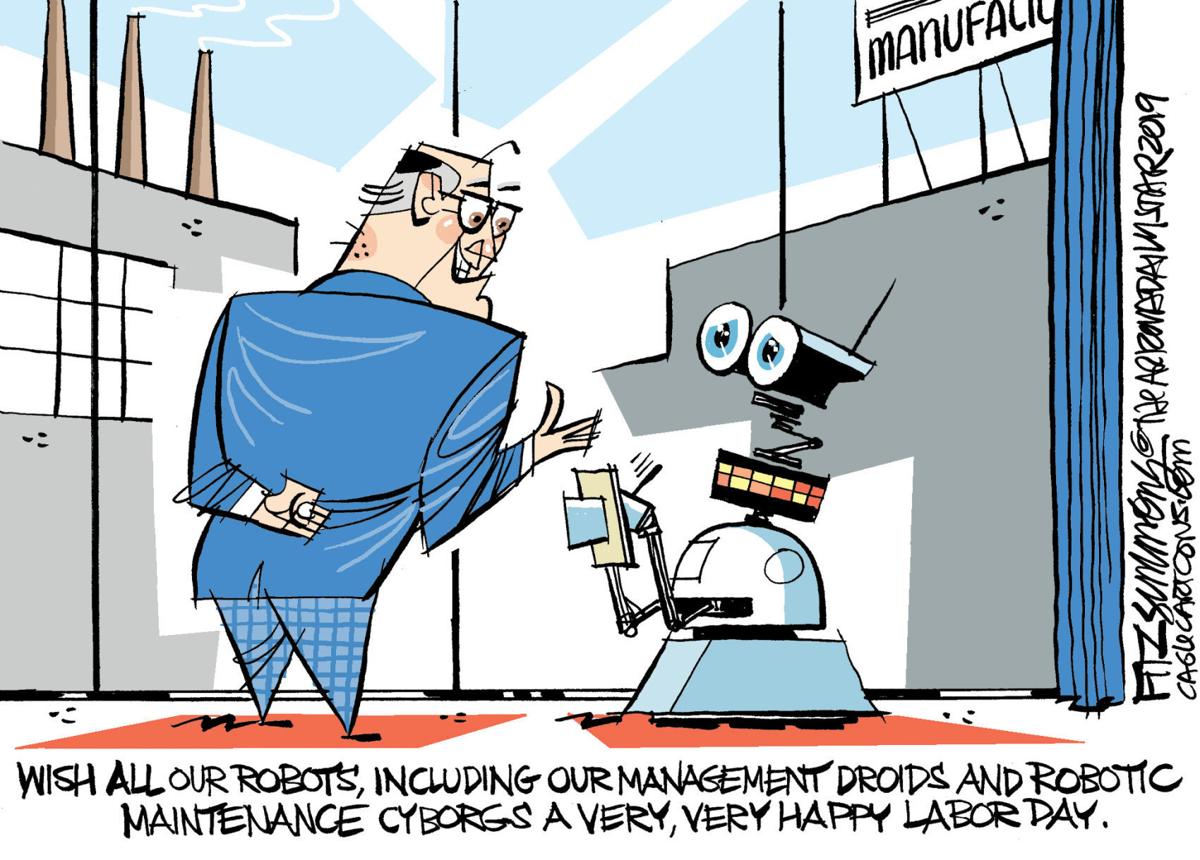 Montana's Department of Labor and Industry found much to celebrate in its annual jobs report being released today: Our state has benefited greatly from economic growth over the decade since the Great Recession.
"Montana posted the fastest growth in median household income in the country, increasing by 6.7%, according to the most recent data available. Wages also continue to grow, rising by 3.2%. We also added 5,000 new jobs (in the past year). These gains help Montanans afford more goods and services with their earnings," Montana Department of Labor Commissioner Galen Hollenbaugh said in a message addressed to Gov. Steve Bullock.
July DLI statistics show Yellowstone County with an unemployment rate of 2.8%. That's below the statewide rate of 3.4%, which is the lowest rate in 10 years. Nationally, the July rate was 3.7%. A jobless rate below 4% generally indicates a labor shortage.
Yellowstone continues to lead the state in jobs with 80,205 people employed in the county — 1,216 more than in July 2018, according to DLI statistics. Gallatin County has the second largest workforce with 68,871 jobs, then Missoula County with 62,256 jobs. Growth in Gallatin County has been phenomenal in recent years. Bozeman is the fastest growing micropolitan area (city between 10,000 and 50,000 population) in the nation. 
Along with the positive news, the Labor Day report details challenges. Montana's unemployment rate is so low that many employers can't find enough workers.
The workforce shortage isn't likely to resolve quickly and isn't surprising. For at least 20 years, Billings area leaders have seen the demographic challenges ahead: The state's population is aging rapidly and many young adults leave the state, depleting our workforce. Yellowstone County economic development and business leaders know that a large portion of our workforce will retire in the next decade. Yellowstone County is trying to recruit young workers to settle here. Other counties are recruiting, too.
"Unemployment has also been low nationally, reducing the ability to recruit workers from other states," the Labor Day report says. "Available workers who were easily persuaded into the labor market through rising wages or more job opportunities have likely already entered the labor market. Remaining workers likely have barriers to securing employment."
Montana's labor force has never been larger, with over 530,000 Montanans working or seeking work. Montana women work at a higher rate than women nationally, pushing the state's labor force participation rate above the national average.
According the the DLI report, the 5,000 jobs added annually since 2016 is slightly more than the number of new Montana workers.
"Job opportunities continue to expand in Montana, indicating that the number of people employed is limited by the number of workers available, not by a lack of job openings," the report says.
More than 20% of Montana's workforce is expected to retire in the next 10 years, making further worker training efforts critical for future economic growth until labor markets begin to ease in 2025, the report says.
When the Billings Chamber of Commerce invited all City Council candidates to coffee forums this summer, virtually every candidate spoke of the need to make our city attractive and welcoming to young workers and young families. Recruiting working age residents should be a top priority for the City Council. It's an economic necessity.
While Billings businesses struggle to fill available jobs, neighboring Big Horn County had a July jobless rate of 6.2 percent and the rate on the Crow Indian Reservation was 9.7%. Likewise, the Northern Cheyenne Reservation in Rosebud and Big Horn counties had a jobless rate of nearly 11%. Perhaps more collaboration with the neighbors can reduce those rates to benefit workers, employers and their communities.